Sonitus And The XII Begin: Alterna Comics February 2018 Solicits
This February, Alterna Comics is bringing you Sonitus and XII. The first is a supernatural horror book by Cody Sousa, Dan Sheppard, and Cecilia Lo Valvo, and the second is a post-apocalyptic tale by Patrick Trahey and Luis Suarez. SCRIMSHAW #4 (MR)
(W) Eric Borden (A/CA) Dave Mims
Scrimshaw is back! All is quiet until mercenary cut-throat Danny Yuda finds Hans and his crew. Outmanned, outgunned, and with their backs to the wall, the battle for the Tanto octopus begins! (STL070810)
MATURE THEMES
SC, 6×9, 32pgs, FC SRP: $1.50 SONITUS #1 (OF 3) (MR)
(W) Cody Sousa, Dan Sheppard (A/CA) Cecillia Lo Valvo
Mysterious voices lure a man back to his hometown to visit an abandoned house that he used to frequent as a child. But as he journeys through his old hangout, he encounters a supernatural presence that forces him to face his past and his darkest fears (STL070813)
MATURE THEMES
SC, 6×9, 32pgs, FC (1 of 3) SRP: $1.50 THE XII #1 (OF 5) (MR)
(W) Patrick Trahey (A/CA) Luis Suarez
The Sacred City holds the promise of a better life for Caleb and his family. Unfortunately, they'll have to travel the "Dead Roads" to get there. As winter falls upon them, they traverse the barren wasteland and quickly realize that their safety comes at a price — perhaps the ultimate one. (STL070812)
MATURE THEMES
SC, 6×9, 40pgs, FC (1 of 5) SRP: $1.50 WICKED RIGHTEOUS #4 (OF 6) (MR)
(W) Terry Mayo (A) Lucas Romero, Chris Hall (CA) Chris Hall, Lucas Romero
After narrowly escaping from The Ballpark, Lucas and JC find themselves alone and vulnerable. As the shadow of death falls across the burnt landscape of San Diego, loyalties begin to erode and a deadly, unexpected alliance emerges. (STL070811)
MATURE THEMES
SC, 6×9, 32pgs, FC (4 of 6) SRP: $1.50
---
---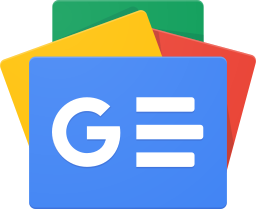 Stay up-to-date and support the site by following Bleeding Cool on Google News today!