Space Pirate Captain Harlock: Ablaze Reveals Variant Covers for Comic
Space Pirate Captain Harlock, Leiji Matsumoto's classic space pirate hero, is getting a new official comic series not from Japan, but from US publisher ABLAZE this Summer. The 1st issue launches in print and digital on June 9th. ABLAZE is giving readers and fans another special sneak peek of cover reveals for Issue 2. A total of 5 variant covers have been created by Matsumoto and French artist Jerome Alquié.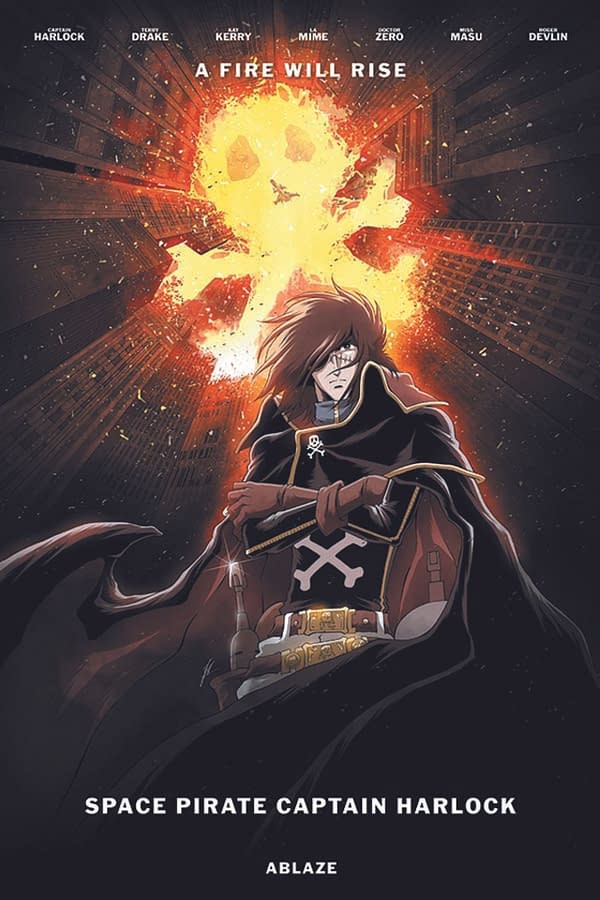 Captain Harlock first appeared in Leiji Matsumoto's manga, also titled Space Pirate Captain Harlock, which was published in 1977. An anime adaptation followed in 1978, and the character went on to star in several feature films and television series achieving iconic status among legions of ardent fans. The Space Pirate Captain Harlock comic series published by ABLAZE depicts a brand-new story arc set within the same timeline as the original manga series.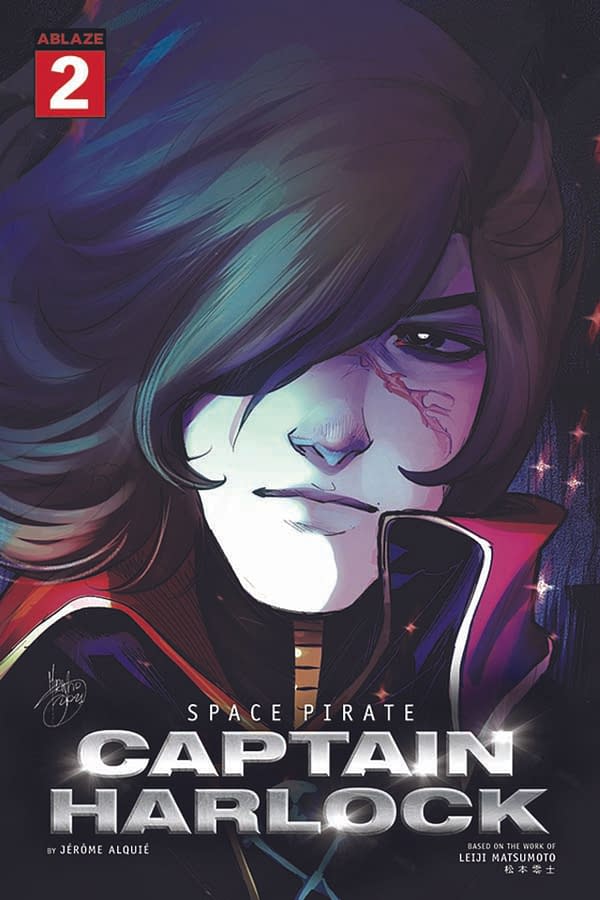 Each installment of Space Pirate Captain Harlock is published as a full-color, 32-page issue with special variant covers by renowned artists from the comics world. The variants for Issue 2 include artistic homages from talents including Mirka Andolfo, Junggeun Yoon, Andie Tong, Philippe Briones, as well as one by the series' main artist, Jerome Alquié.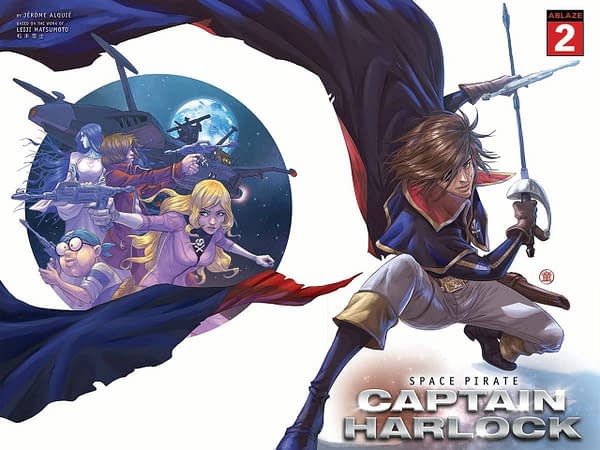 Space Pirate Captain Harlock Issue 2 goes on sale on July 7th. Issue 2 will be available for pre-order this Friday, April 23rd after the July '21 solicitation information is released by Diamond. Pre-orders and solicitations for issue 1 are available now.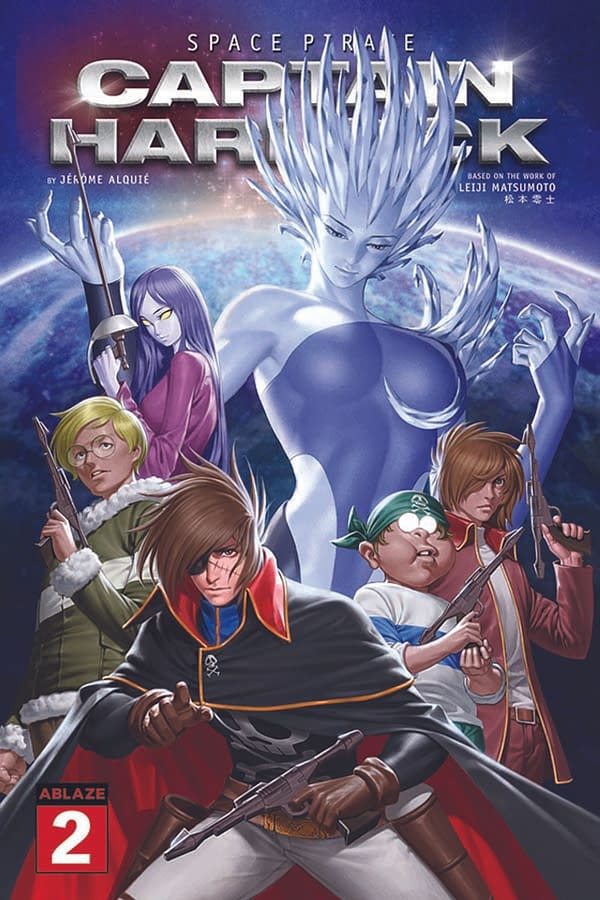 As Issue 2 unfolds, the Earth's government is not up to the task of protecting the planet from an impending invasion, so Captain Harlock and his crew take it on themselves. The space pirates rush to investigate a looming threat already implanted on Earth that will make a Mazon takeover that much more likely. Will they be able to meet this threat head-on and eliminate it from the board before humankind is under siege from all sides?