Posted in: Comics | Tagged: Comics, entertainment, marvel, Marvel Comics, playboy, sex, stan lee
---
Stan Lee Talks About Sex, Death And Ultron To Playboy LEE: So Playboy wants to know all about my sex life?

PLAYBOY: If that's where you would like to begin.
Stan Lee has given an interview to porn mag Playboy. And he knows exactly why he's there.
LEE: No, they needed me to help the enlisted men avoid disease. They were always getting VD. So they had what they called prophylactic stations, little one-room buildings with green lights inside. After you'd had carnal knowledge of a female, you would go to the pro station and get disinfected in the most horrible way. My mission was to tell the troops to go to the pro station after they'd had sex. So I drew a little cartoon of a soldier. There's the green light. Over his head there's a dialogue balloon that says, "VD? Not me!" They printed a couple million of them. I figure we probably won the war based on that.
But he's also frank about his current status.
PLAYBOY: What's your role at Marvel today?

LEE: Mostly I'm just a pretty face they keep for the public… I have no standing at Marvel where I decide what projects get made or who gets hired, and certainly none at Disney, which now owns Marvel. I'm a guy they hire as a writer or producer and also to go to conventions and do things like that.
In fact he's pretty frank about everything.
PLAYBOY: Are you excited to see Avengers: Age of Ultron?

LEE: Excited? Sure. But I have to be honest. I don't have any idea who the hell Ultron is. He was a character developed after I stopped being involved in the Avengers story. I was asking some guys in the office who Ultron is, but then my phone rang and I got busy and never found out. Marvel introduced so many characters and strange situations, it's hard to keep track of them all.
And for a man who has written many stories of gods on Earth, frankness about mortality.
LEE: I know mine is already written. It's sitting there in the New York Times computers somewhere. It's all ready to go. You can't stop it. I've had a happy life. I don't want anyone to think I treated Kirby or Ditko unfairly. I think we had a wonderful relationship. Their talent was incredible. But the things they wanted weren't in my power to give them.

I'm always looking ahead, even at this age. You know, my motto is "Excelsior." That's an old word that means "upward and onward to greater glory." It's on the seal of the state of New York. Keep moving forward, and if it's time to go, it's time. Nothing lasts forever. Hell, I'm 91 years old. If I have to go while I'm talking to you, I've had a long enough life. I'd hate to leave my wife and my daughter, but heaven knows it's beyond me. And I don't even really believe in heaven.
---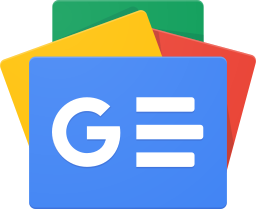 Stay up-to-date and support the site by following Bleeding Cool on Google News today!