The World's Best Comics: Statix Press at SDCC 2018
Pictures and Words courtesy of Bleeding Cool's Marcos Salinas:
Statix Press, a brand-new publisher that does anything but remain Static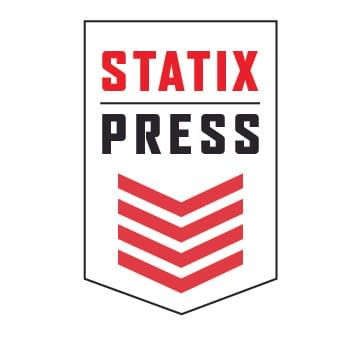 Opening their first-ever panel at SDCC is the Titan Comics imprint Statix Press. They are a publishing house that is bringing the comics of the world to America! We got to see their exclusive panel where they joined with others to talk about their wide world of publishing inside and outside of the states.
Heidi Macdonald, a writer for The Beat, moderated a panel of professionals, including: Terence Irvins, a buyer for Kinokuniya; Helge Vogt, a recognized international concept artist who has done work for companies including Disney; and Chris Thompson, the Marketing and PR director for Statix Press. Together they discussed the global influence of comics and how the US market is both vastly different and the same as the European one.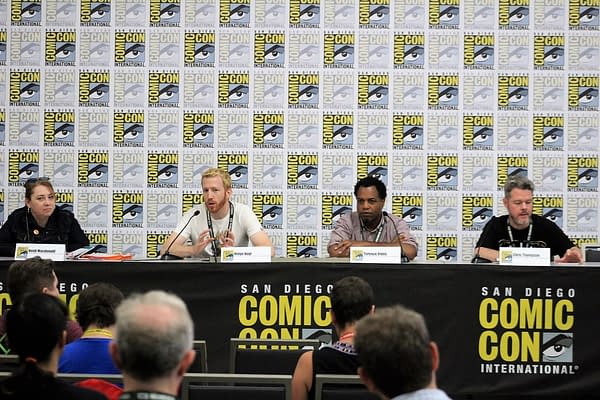 The Global Market
Vogt spoke of how in Germany, the comics industry is very small. It still makes a foothold, but it can be challenging to enter the market as there are not that many people who are comic creator role models. As he has done some work with Disney, it's no surprise that the house of mouse is very popular over there. They snickered "They get Disney and Mickey Mouse, and we get all of this great adult content!" referring to the oft more mature tones that European comics are known for having.
One of the greatest influences in the global market, unsurprisingly, is manga! There is a booming market out there, partially because of the way it is published, full volumes or Tankobon. This is very similar to how it was described that European books are oft written as graphic novels, rather than single issues. The other popular reason is because the themes of misunderstood motives by villains or characters writing "their own truths" resonate with people out there. This has led to the books being some of the better sellers in this unique and varied marketplace.
The US Market
One of the greatest challenges that faces the world of European comics is that of "otherization". When we get some of these colorful pieces of sequential mastery, they are often to the side, treated as some form of oddity. Though some may have tones that are more mature or culturally dissonant with Americans, many would find a good home on any comics rack. More realistic/autobiographical stories like McCay or The Death of Stalin are rising in popularity. Other titles, such as Under, a story of great sewer beasts, is actually to the point that it has even been optioned for a movie!
There are steps that are being taken to normalize these books. Ensuring that pricing and print quality are placed at a fair point to ensure that the books are inviting to would be readers. Card stock covers and hiring cover artists who match the tone of the content is critical. Newer buyers are also starting to see Statix Press and other imprints being brought into the midst of the Graphic Novel shelves, which are selling very well in distributors such as Kinokuniya and local comic book stores.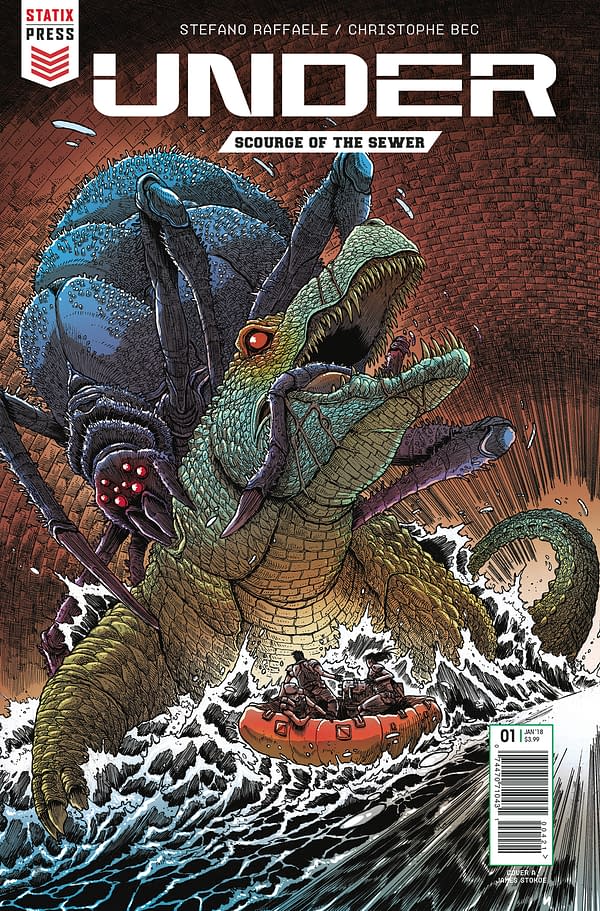 The Future
With the world of comics starting to move into a more diversified marketplace, including digital services, what lays ahead? With reports that comics readership has gone up by as much as 250% over the last few years, we live in a golden age of comics. With enthusiasm this high, we are also seeing moves towards archiving books that inspired much of today's media. Statix is excited to be part of this process, bringing back books such as Exterminator 17, one of Enki Bilal's series that started in a 1976 Heavy Metal Magazine!
Oft, we hear people who are tired of 'capes and cowls' but still do not seek these fun and unique takes on sequential art. Irvin and Johnson agreed that much onus is put on the reader to seek these new and old books. They are out there, and Statix is proud to bring them to you.