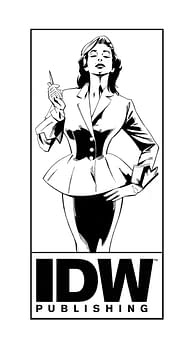 Announced at the Dublin comics convention D.I.C.E. is a new creator-owned series from long time IDW licensed comics artist Stephen Mooney, Half Past Danger.
This looks like quite an incredible comic strip with flashes from Terry And The Pirates, Dan Dare and so much more. An Irish marine, Tommy "Irish" Flynn, fighting for the USA in WW2, with a British agent Elizabeth Huntindon-Moss, British Army Captain John Noble, Ishikawa Minamoto, ex-SNLF Japanese Nazis, a jungle setting and, wait for it, dinosaurs.
Jordie Bellaire is colouring the book, and Dec Shalvey, Dave Hendrick and Mooney will also collaborate on a back up story.
Look for Half Past Danger some time next year from IDW. This is the kind of comic that gets plaudits and wins Eisners but all too often gets ignored in terms of actual sales on publication.
Bleeding Cool will do its best not to let this happen.
Stephen has been posting art and concepts liberally on his blog, created for this project. As a result, we have a nine page preview of the first issue and lots of sketches, covers and designs to wallow in.
Enjoyed this article? Share it!