Is That Stormy Daniels in Red Hood and the Outlaws #21? (SPOILERS)
We've already noted the back of Donald Trump's head in today's Suicide Squad. And tiki torches in X-Men Red. But it's not the only storyline ripped from the headlines six months ago in today's superhero comics.
Red Hood and the Outlaws #21, out today from DC Comics, sees (spoilers) Jason Todd, the Red Hood, incognito at a Gotham casino. He seems to have a certain sexual proclivity…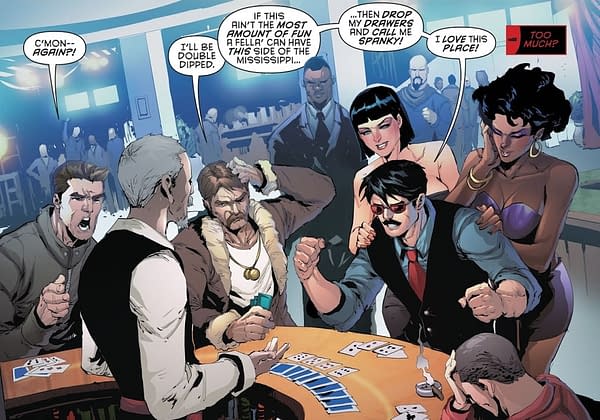 Would that be with a copy of Forbes magazine by any chance, Jason? Because we get a certain very familiar-looking guest star… who now knows his particular kink.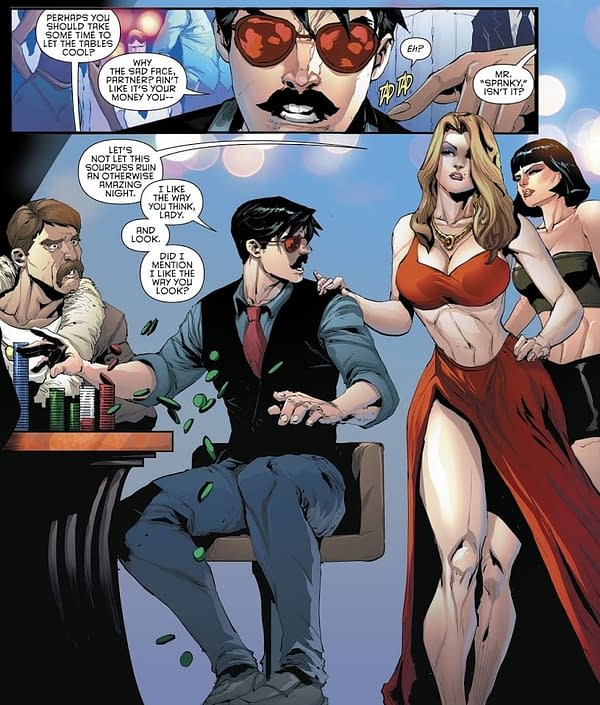 And writer Scott Lobdell decides to take the matter somewhere a little more private…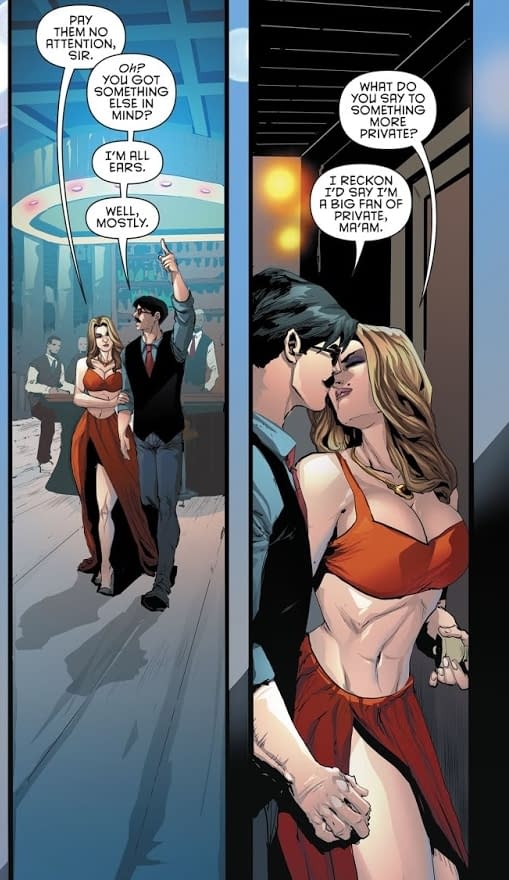 Of course, not all is what it seems, and there are wheels within wheels within wheels. And for those throwing hands up in the air, about stories and characters taken from the day's news… 'twas always thus. And Bleeding Cool will be showing you just how always thus it was in a new series coming up soon.
RED HOOD AND THE OUTLAWS #21
(W) Scott Lobdell (A) Dexter Soy (CA) Trevor Hairsine
Looking to make his mark on Gotham City's crowded underworld, Red Hood infiltrates the Iceberg Lounge in an attempt to further annoy the Penguin. But it might be the Penguin who gets the drop on Red Hood this time. Plus, the truth about Bizarro's condition finally comes out-and the consequences could be catastrophic for Artemis!In Shops: Apr 11, 2018
SRP: $3.99