Sunstone Fans Rejoice as Stjepan Šejić Previews New Original Comics
As we previously reported, writer/artist of Harleen for DC Comics Stjepan Šejić has left behind corporate comics in order to pursue his creator-owned titles. This will include Death Vigil, which returns soon after a long hiatus and Sunstone, which the rebellious creator recently announced, will run for a staggering twenty volumes. Stjepan Šejić also promised new titles that he will somehow find time for between producing both of these series. The titles, he tweeted, include Fine Print and The Queen and the Woodborn. Šejić, ever the forthcoming creator, took to social media to preview Fine Print, which seems like it'll appeal to his base of Sunstone fans quite well.
Take a look below. Forgive the logo. We're at work right now, and this is decidedly NSFW.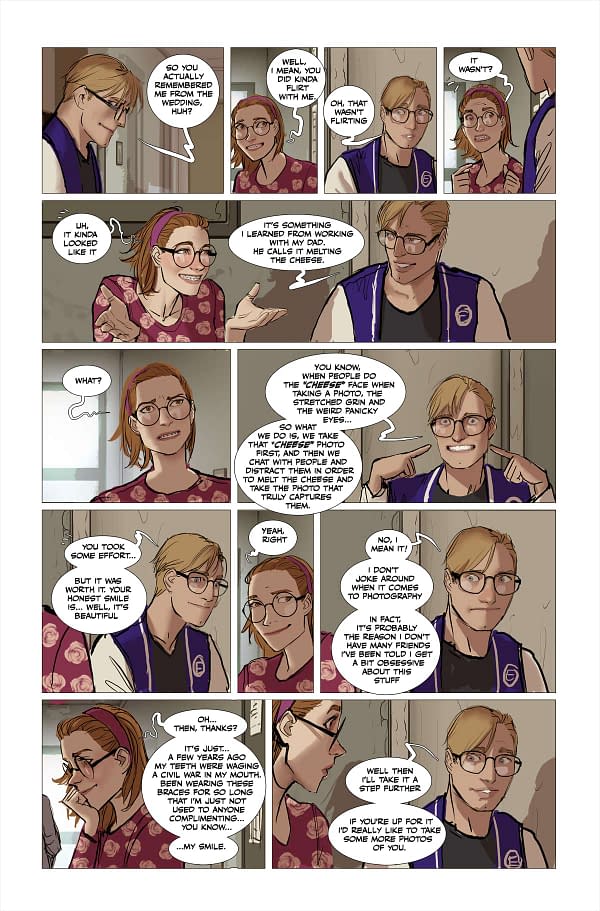 In addition to these preview pages, Stjepan Šejić tweeted:
fine print: fantastically surreal meets ridiculously mundane XD a tale of lauren thomas, a woman who seeks to heal her broken heart by signing a contract with the otherworldly forces. price for physical pleasures is her ability to feel love ever again, and she will gladly pay it.

that is… until circumstances change and what seemed unfixable is once again within her reach. in order to break the unbreakable contract, she will have to rely on the Fine print.
Stjepan Šejić offered a little more information on Fine Print when a curious fan, after looking at the pages, offered a guess at an upcoming plot point. The fan wrote, "Plot twist: He has a cloaca," to which the craftsman replied: "the fuck is a cloaca."
"The fuck is a cloaca" indeed.
In addition to Fine Print, Stjepan Šejić went on to offer a look at his work-in-progress on the upcoming continuation of Death Vigil. Published by Top Cow/Image, Death Vigil is Šejić's story of reapers, life, death, and big old monsters. The series is as funny and emotional as Sunstone, taking his grounded and quirky approach to writing erotica and applying the same character-focused style to dark fantasy.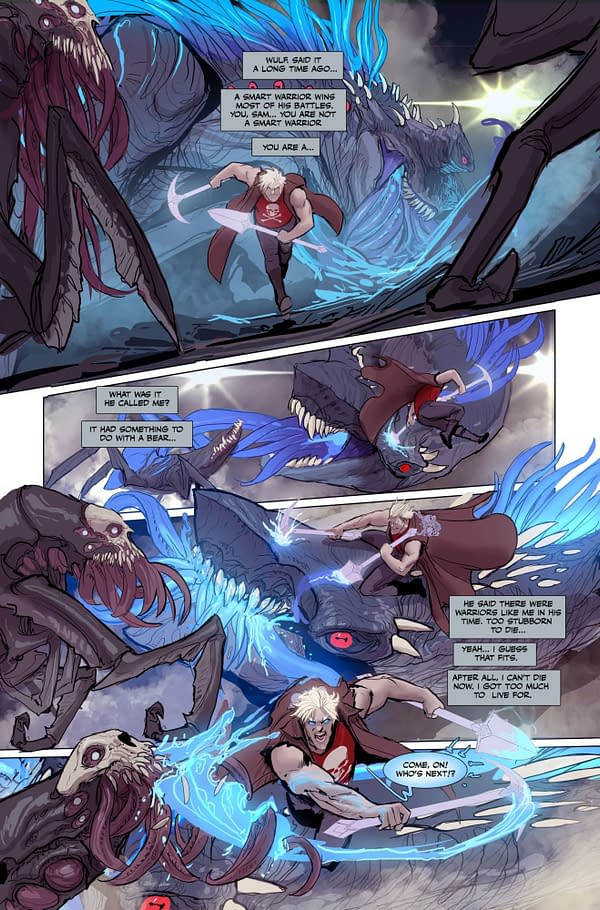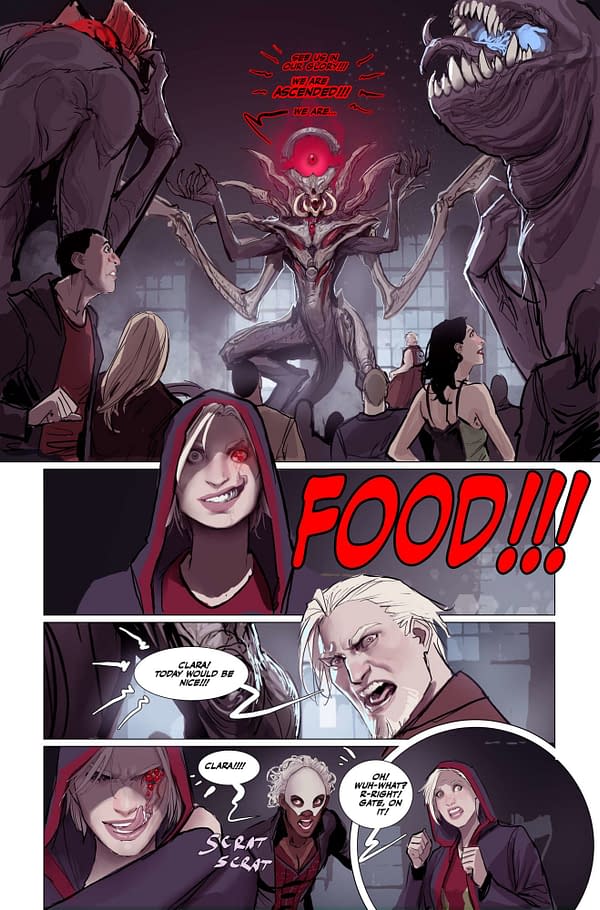 Death Vigil is available on Stjepan Šejić's Patreon. For fans of physical books, it will be available as a "thick graphic novel" in 2022. It is understandable that fans of Harleen are sad that the creator won't continue on to the Isley graphic novel he once teased, but as Šejić lays out years of plans for comics on social media, it's clear that he's going to supply his fanbase with enough reading material to fill that space in their hearts.