Stjepan Šejić Flexes On The Comics Industry, Making Sunstone Free
In what can only be interpreted as a gigantic flex on the comics industry at large, Stjepan Šejić has released his hit romance/erotic comic Sunstone for free. The renegade comics creator took to social media, following the announcement of his departure from mainstream comics in favor of producing solely creator-owned content, to make this stunning offer to his readers. Šejić followed up this move by announcing exactly how long Sunstone, his most popular series and Top Cow's highest ordered title of all time, will last.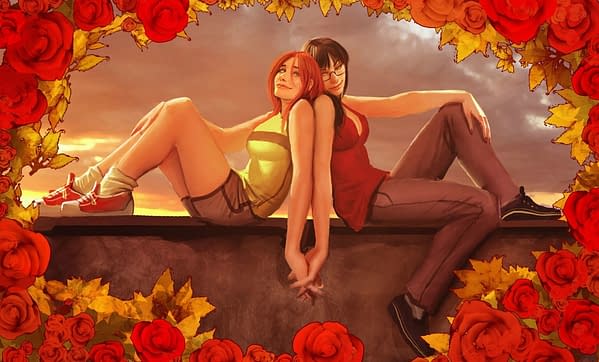 Stjepan Šejić tweeted:
if you never read sunstone, here is all 6 volumes of it so far in pdf format. enjoy. mature readers only!

if you prefer them in print they are available in bookstores like barnes & noble, books a million, book depository, amazon and some comic stores.

and don't worry. i'm not hurting my sales by doing this XD sunstone has always been a webcomic first after all :) so far 6 volumes are out, 7th half completed and this fun journey ends at volume 20
And there we have it. Sunstone, which Stjepan Šejić describes as a "mature story of immature people," will run for twenty volumes. The individual volumes have included between a little over 100 pages at lowest, all the way up to over 250 at the thickest.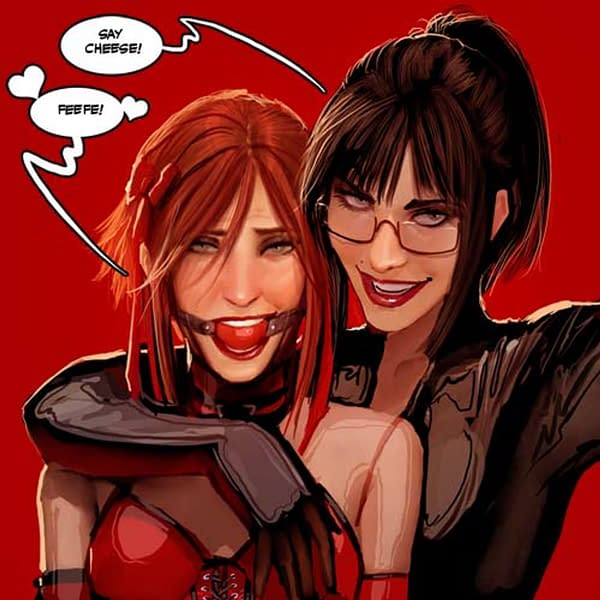 As far as how the next fourteen volumes of the NSFW hit graphic novel series will play out, Šejić broke down the format on Twitter:
yes sunstone storyarc, mercy storyarc and jasper storyarc wrapped up with the final grand wedding volume
With years of Sunstone planned for the future, along with at least three other creator-owned series in the pipeline, it's no wonder Šejić has pulled out of corporate work-for-hire comics. Many creators have dreamt of writing their favorite superheroes since childhood, and yes, there is a beauty in that. It appears Stjepan Šejić's dreams are focused on his own creations, and the success of Sunstone and his Patreon, where he has over 4000 patrons, have helped those dreams come true.
You can access Stjepan Šejić's Dropbox folder, with all six volumes of Sunstone that have been released thus far, via his Twitter as long as he keeps it up.