Posted in: Comics | Tagged: Comics, dc relaunch, flashpost, superman
---
Super Tuesday: What We've Learned About The Young, Vigilante Superman So Far This Week
There's been quite a media blitz over Superman early in this Comic Con week, including interviews with Jim Lee and Dan DiDio regarding the new take on the character among other things. Overall, it paints a very different picture from the Superman we've come to know, and Lee, DiDio, and Grant Morrison go on to explain DC's reasoning behind the changes. Here's what we've learned so far:
Dan DiDio told newsarama yesterday:
DiDio said Action Comics by Grant Morrison and Rags Morales will take place five years in the past at the "dawn of the age of superheroes," with Superman introduced as more of a young, isolated alien who's trying to find his place in the world, without his parents to help him. The comic will show him developing his costume, starting out in a pair of jeans, and discovering his powers, since he cannot fly but only leaps over tall buildings.
While Jim Lee said:
"Marriage brings about a certain degree of comfort and security in one's life," Lee said. "If you have a life partner, you always have someone to rely on. So from a story conflict point of view, it makes for a less dramatic story. I think a lot of writers can agree that one of the most dynamic periods of Superman's history was that period where there was a love triangle between Clark Kent, Superman and Lois Lane.
Lee expanded on that concept for USA Today:
"We just felt there were more interesting, creative stories to mine in that time period of Superman's history prior to him getting married," says Jim Lee, one of DC's co-publishers along with Dan DiDio.

"There was something special and unique about the love triangle that existed between Clark Kent, Superman and Lois Lane," Lee says. "By restoring that essential part of his mythology, we would get a lot more interest in the character and take Superman and Clark Kent in bold new directions that felt more contemporary and modern."
While Grant Morrison added:
"Does he wear a skintight ballet suit? No, not today, and I don't think anyone falls for it," Morrison says. "And if the skintight ballet suit has to come into it, I want to have a really good explanation.
"We've been given a lot of leeway to change Superman and answer some of those questions that grown-ups ask nowadays: Why does he look that way, and why does he wear those pants?"
And Dan DiDio said:
Action Comics won't flash back to when Kal-El crash-lands on Earth, but DiDio says that when this Superman is introduced, it is after both his adopted parents have died and he is acting as a vigilante working outside the law — a nod to his original roots as a people's hero.
Meanwhile, DC issued a set of bullet points covering the new Superman's direction:
* This Superman is very much an alien, one struggling to adjust to his adopted home. In the series, he must come to terms with both the loss of his home world, as well as the loss of both of his adopted parents. He is more Kal-El from the planet Krypton than Clark Kent from Kansas. He's a loner trying to find his place in the world.

* The series' first storyline will explore the origins of Superman's costume, as it evolves from a look that includes jeans and work boots to a new look: a suit of battle armor that pays tribute to his Kryptonian past.

* His great powers have limits. When the series begins, Superman can leap tall buildings, but his ability to fly is in its infancy.

And in the SUPERMAN ongoing comic book series, by writer George Perez and artist Jesus Merino, will be set in present day continuity and will unleash a series of new challenges for Superman and his alter ego Clark Kent.

* Clark Kent is single and living on his own. He has never been married.

* Lois Lane is dating a colleague at the DAILY PLANET (and his name isn't Clark Kent) and she has a new position with the paper.

Timeless and modern, classic and contemporary, but younger, brasher and more brooding, this is Superman. The New Man of Tomorrow.
Today, Jim Lee told CBR:
I don't think it was just limited to Superman. In general with the characters, we wanted as much drama and conflict as possible. These are stories about people with extraordinary abilities and powers, and the stories should reflect that scale. They should reflect that velocity and epicness. With a lot of these characters, we felt there was too much comfort in the status quo. We took their histories for granted. So a lot of the thinking behind the books in September was, how do we make these characters more dynamic?
And finally, we've got the Superman Family October covers and solicits: ACTION COMICS #2
Written by GRANT MORRISON
Art by RAGS MORALES and RICK BRYANT
Cover by RAGS MORALES
Variant cover by ETHAN VAN SCIVER
1:200 B&W variant cover by RAGS MORALES
On sale OCTOBER 5 • 40 pg, FC, $3.99 US • RATED T
In his weakest moment, Superman is taken down – but by whom? And if the world wasn't ready for a man with super powers, they're utterly unprepared for the rage of a Superman cornered! The cornerstone character of the new DCU continues his debut adventure! SUPERMAN #2
Written by GEORGE PEREZ
Breakdowns and cover by GEORGE PEREZ
Art by JESUS MERINO
On sale OCTOBER 26 • 32 pg, FC, $2.99 US • RATED T
The all-new adventures of Superman continue! Everyone can see the new villain who's attacking Superman – except The Man of Steel! How can he stop a threat that none of his super-senses can detect? Meanwhile, a Daily Planet reporter starts digging up some dirt on Superman, including a secret that could ruin him forever!
SUPERBOY #2
Written by SCOTT LOBDELL
Art by RB SILVA and ROB LEAN
Cover by ERIC CANETE
On sale OCTOBER 12 • 32 pg, FC, $2.99 US • RATED T
Project N.O.W.H.E.R.E. has put a lot of effort into creating their Superboy, and they intend to make sure he performs to their standards. And what better opportunity for him to demonstrate his raw power than to throw him into an alien prison riot? Good luck, Superboy… you're going to need it!
SUPERGIRL #2
Written by MICHAEL GREEN and MIKE JOHNSON
Art by MAHMUD ASRAR and DAN GREEN
Cover by MAHMUD ASRAR
On sale OCTOBER 19 • 32 pg, FC, $2.99 US • RATED T
Get ready for a super-smackdown as Supergirl fights her cousin, The Man of Steel! What could cause these two to come to blows? Can the teenage Supergirl hold her own against the adult Superman? Well, let's just say she's got a trick or two up those fancy new sleeves of hers…
---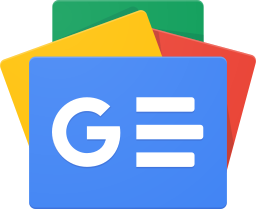 Stay up-to-date and support the site by following Bleeding Cool on Google News today!