When Marvel Comics first began publishing Spider-Man, the story played out in real time. A year for Peter Parker was a year for the readers. Soon he was graduated from high school and off to college. At this point, his timeline slowed down to a crawl, the more traditional suspended time for telling comic book stories. But what if it had not?
Also at the time, Stan Lee was asking questions as to how much of the world Marvel comics should reflect in its comic books. Such as the Vietnam War. It was certainly mentioned but it did not become integral to the character's lives.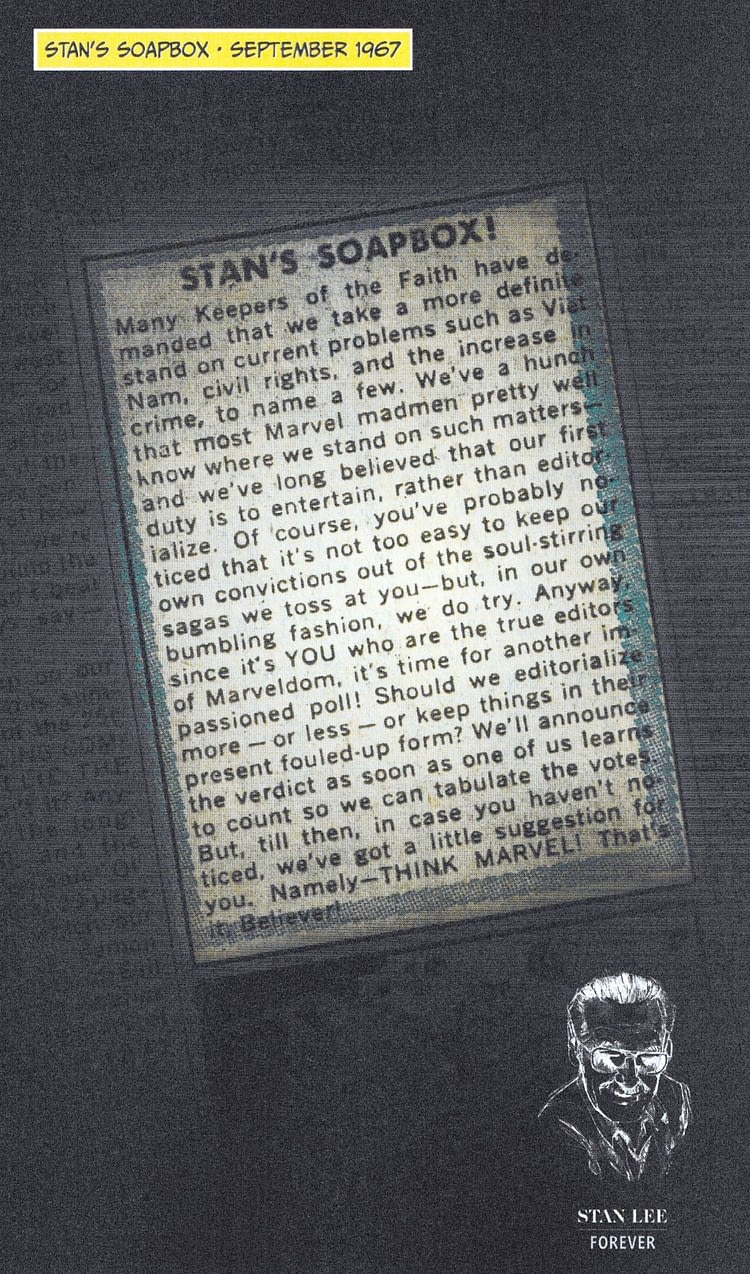 Decades later, in a 2011 fanfic comic, James Stokoe would wonder what if Spider-Man had gone to Vietnam…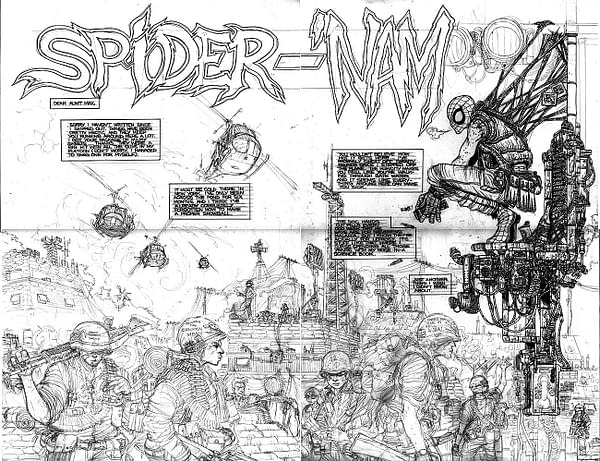 For those who asked, the Spider-Nam pages I posted isn't the whole story. He still has to slog to the Cambodian border to find Curt Connors.

— James Stokoe (@HeGotGronch) 7 June 2011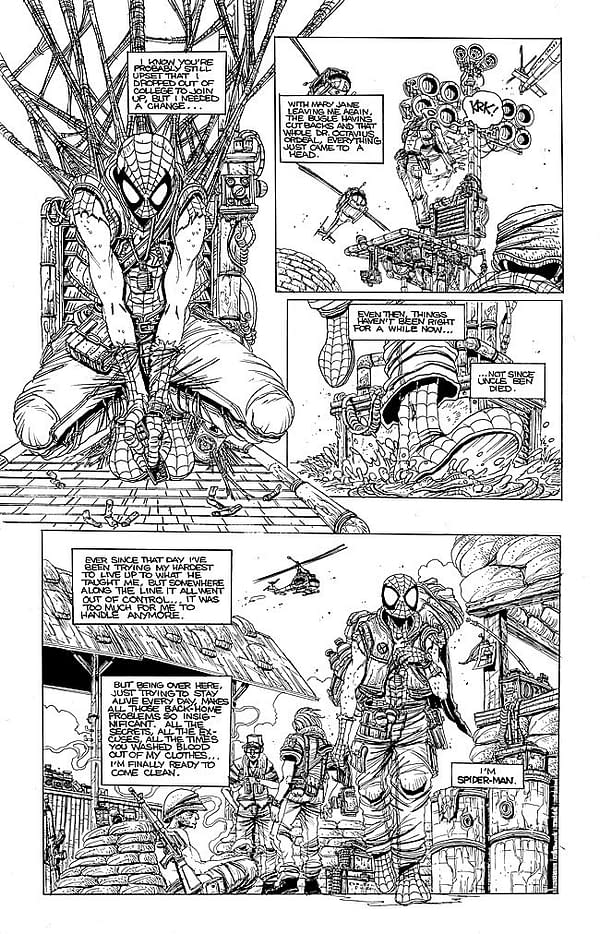 + M79 web launchers, Marvel character racial tension & cynical stabs against Captain America! That oughta make it completely unpublishable!

— James Stokoe (@HeGotGronch) 7 June 2011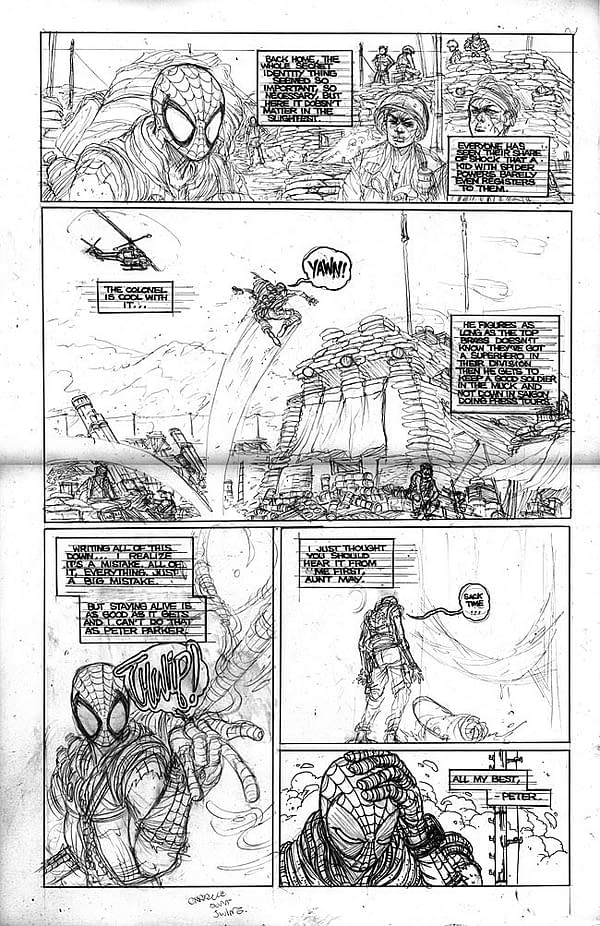 Well maybe not entirely unpublishable. In tomorrow's Spider-Man: Life Story #1 by Chip Zdarsky, he seems to take the cudgel up, with a Spider-Man living his life in real time, set in 1966. And a Peter Parker wondering if his great power/great responsibulity credo means he needs to sign up…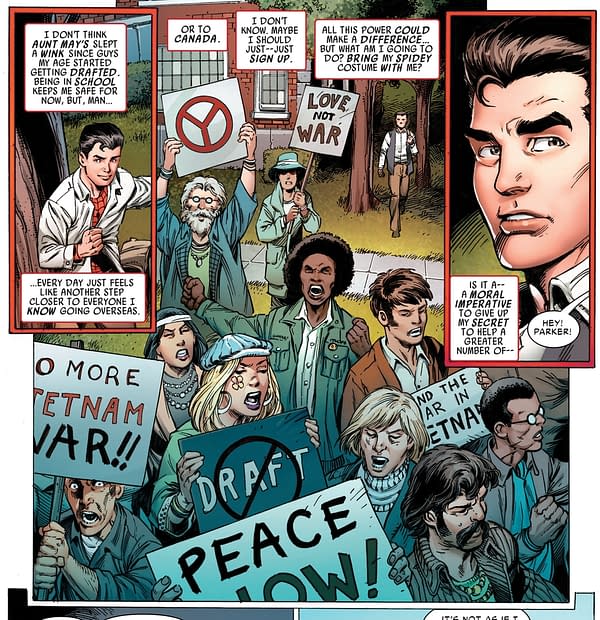 This is is marked difference to the way Parker was originally portrayed by Diko and Lee in the earliest of days.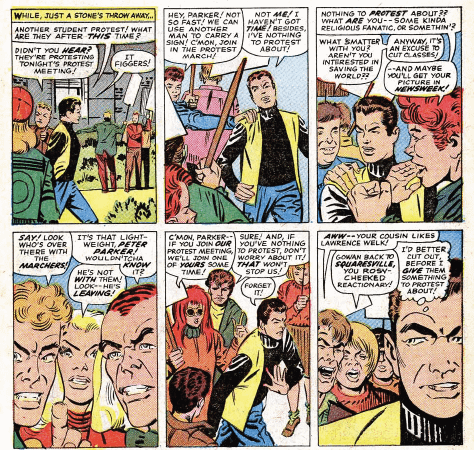 One of the cleverest tricks here is using Mark Bagley as artist, who instantly brings back a post-McFarlane nineties Spider-Man – and Ultimate Spider-Man – flavour to the comic book, makingvthis reinvention of Spider-Man fit right in line with other stabs in that direction.As Iron Man also gets involved with the war…
Vietnam being the original source of tension that created Iron Man back in the day.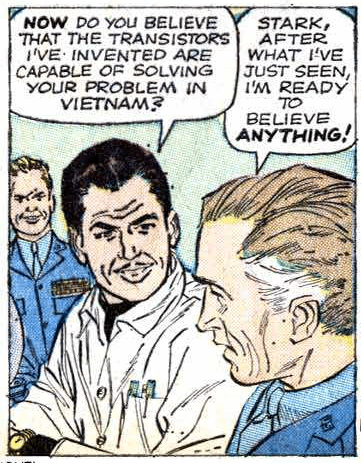 Notes of Civil War emerge with the idea that all superheroes should be drafted for Vietnam.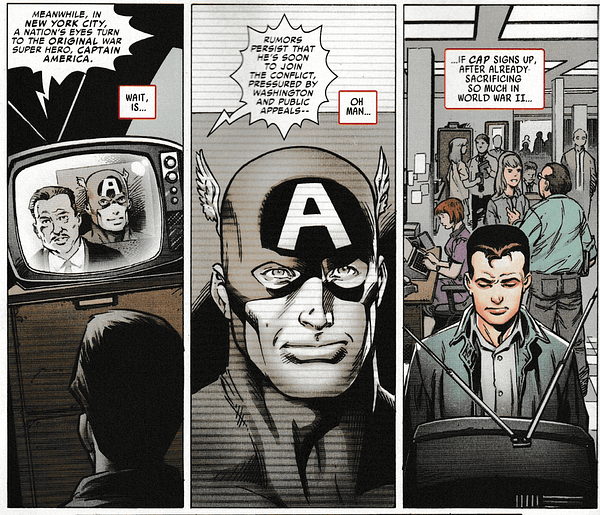 And even a cynical stab at Captain America – which gets a lot more cynical by the end of the first issue.
We also see Flash Thompson going to Vietnam play out rather differently than the original version too…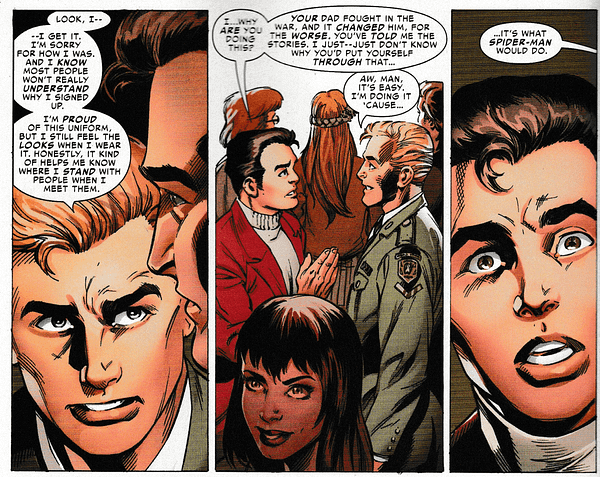 Although not everything changes…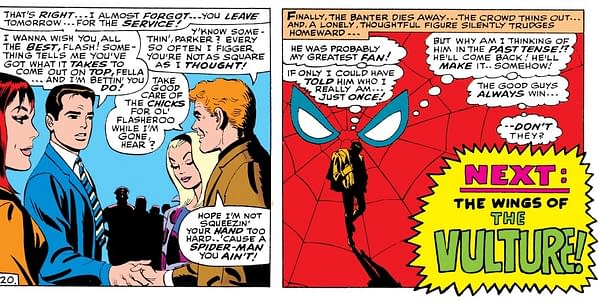 This is looking like it may turn out to be one of my favourte Spider-Man stories ever. Because if, with great power comes great responsibility, there should always be great consequences as well. One issue in, it's looking good…
Spider-Man: Life Story #1 is published tomorrw by Marvel Comics.
SPIDER-MAN LIFE STORY #1 (OF 6)
(W) Chip Zdarsky (A) Mark Bagley (CA) Chip Zdarsky
In 1962, in AMAZING FANTASY #15, 15-year-old Peter Parker was bitten by a radioactive spider and became the Amazing Spider-Man! Fifty-seven years have passed in the real world since that event – so what would have happened if the same amount of time passed for Peter as well?
A special high-end limited series that's a part of the celebration of Marvel's 80th anniversary, SPIDER-MAN: LIFE STORY combines the talents of Chip Zdarsky (SPECTACULAR SPIDER-MAN, MARVEL 2-IN-ONE) and Mark Bagley (AMAZING SPIDER-MAN, ULTIMATE SPIDER-MAN) to tell the entire history of Spider-Man from beginning to end, set against the key events of the decades through which he lived!
In this first oversized issue, when Flash Thompson is drafted to serve during the Vietnam War, Spidey must weigh the question of where his responsibility truly lies! Rated T In Shops: Mar 20, 2019 SRP: $4.99
Enjoyed this article? Share it!