Superman #1 CGC 5.5 Sells For Record $507,500 Vintage comic and art auction and consignment site ComicLink has just announced that they've sold a Superman #1 CGC 5.5 for $507,500, the highest price ever paid for a copy of Superman #1 in any condition. The landmark DC Comics publication collects the Superman stories by Jerry Siegel and Joe Shuster which first appeared in Action Comics #1-4 with the addition of four new pages. The title was originally conceived as a one-shot, and was released in May 1939, but went on to become one of the foundational DC Comics series of the gold and silver ages. Josh Nathanson of ComicLink notes, "The market is strong, and collector-investors are clamoring for key and high-grade Golden, Silver and Bronze Age comic books."
Putting that $507,500 number in context, we can compare it to some of the top prices paid for a few other DC Comics keys of the era:
You'll note that by comparison to these top prices, the record price for Superman #1 has been established by a comic of somewhat more modest grade — CGC 5.5. There's a reason for that, as the book is notoriously difficult in high grade. There are only two unrestored copies of Superman #1 graded in the 7.5 or higher range, vs five unrestored copies of Action #1 in the same grade range. And neither of the top graded Superman #1 copies (both CGC 8.0) have sold publicly in many, many years. A different copy of Superman #1 in CGC 5.5 sold in 2011 for $214,000.
The relative lack of copies of Superman #1 in high grade is one of those interesting historical mysteries that I pick at from time. On the face of it, it's a puzzle: Superman #1 had a total print run of 900,000 copies through three printings, while Action Comics #1 had a mere 202,000 copy print run of which only 130,000 copies sold through at the newsstand. However, it is extremely likely that a large portion of the copies of Superman #1 were distributed in New York over the course of that summer — perhaps even the entirety of the initial 500,000 copy print run, as DC Comics produced a comic book for the New York World's Fair that year, and was likely able to take advantage of the excitement and tourism surrounding the fair to sell Superman as well. Further, there are extremely few copies of verifiable provenance which have surfaced west of the Mississippi.
One theory on why that situation would result in fewer high grade copies is that print runs which were concentrated in major metro areas very likely had a far higher rate of destruction than comics with a more standard distribution. People are more likely to live in apartments, move, change houses after fewer generations, and generally have less space — far fewer of the fabled grandad's attic or basement finds in that scenario, and those that did survive were probably moved around a lot more, resulting in more general wear and tear.
Despite its place in history as establishing the solo title for DC's most important character, some collectors have been tempted to dismiss the importance of this comic as merely a "reprint book", but that overlooks some crucial factors. Notably, the four additional pages — done by Siegel and Shuster at the direction of M.C. Gaines — name the exploding planet as Krypton, adds foster parents to Superman's backstory, and more comprehensively explains his powers. Those are all key additions to the Superman mythos.
All this said, big-time congrats to the buyer here. It's a big number, but not an outrageous one in the context I've laid out above. I'm guessing you bet you might never have a shot at a higher graded copy, and I think you are right.
ComicLink has brokered a sale of Superman #1, in a rarely available CGC 5.5 for the record price of $507,500! The highest price that Superman #1 has ever sold for in any condition, the sale is a new benchmark for the hobby. Published in 1939, this issue was the first comic book put out by DC that was devoted to a single character. The sale comes on the heels of the record $460,000 sale of Amazing Fantasy #15 in the grade of CGC 9.2, the top Silver Age issue brokered by ComicLink earlier this year.

"I encourage owners of high dollar comic books to get in touch with me in order to get top dollar and realize the highest return on their investment," offers Josh Nathanson, Founder and President of ComicLink. The market is strong, and collector-investors are clamoring for key and high-grade Golden, Silver and Bronze Age comic books. On the flip side, hobbyists seeking rare, high dollar books like this one may reach out to me for exclusive purchasing opportunities. I have assisted top buyers in acquiring the best comic books for their collections since 1996, and applying my market knowledge to help collectors invest strategically is something I still enjoy doing."

About ComicLink

ComicLink is the comic book industry's longest running online consignment firm, providing collectors and dealers with instantaneous, unparalleled exposure to an exclusive pool of aggressive comic book and art buyers, garnered over more than two decades serving the hobby. The ComicLink Exchange is an active seller marketplace where buyers have the opportunity to acquire some of the best existing vintage comic books, and new listings are posted around the clock. ComicLink's quarterly Featured Auctions and monthly Focused Auctions provide an incredible array of vintage comic books and original comic art for every budget level. For more information, to invest in comic books or related artwork, or to sell comic books or related artwork, visit Comiclink.com, email buysell@comiclink.com or call (617) 517-0062.
---
---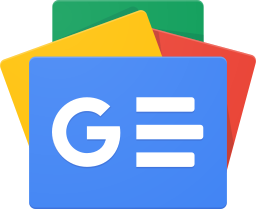 Stay up-to-date and support the site by following Bleeding Cool on Google News today!