Superman of Smallville by Art Franco and Baltazar – With a Dad Who Looks Like Josh Snyder
Superman Of Smallville is a new comic from Tiny Titans and Aw Yeah team, Art Franco and Baltazar from the DC Zoom line. They were on hand to announce their new project at the American Library Association meet, along with the announcement of the lines.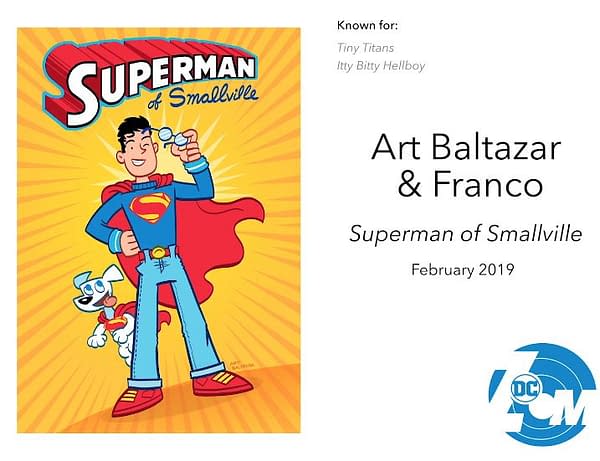 Superman Of Smallville will be a clean slate and intended to be read by those who have never read a Superman comic before, of any age. It sees a 14-year-old Clark Kent going to his first day at high school, only knowing Lana Lang from kindergarten, though Pete Ross, Lex Luthor and more will be waiting for him.
This Superman wears jeans and Air Jordans. He can't make a suit as he can't sew. His parents are younger – and a bit hipster. A Jonathan Kent who blonde with a beard but looks more like Josh Snyder…
Could this be a family look?
To get more details on these announcements, click on the ASA category tag…