Superman – The Last One Standing? More DC Rebirth Details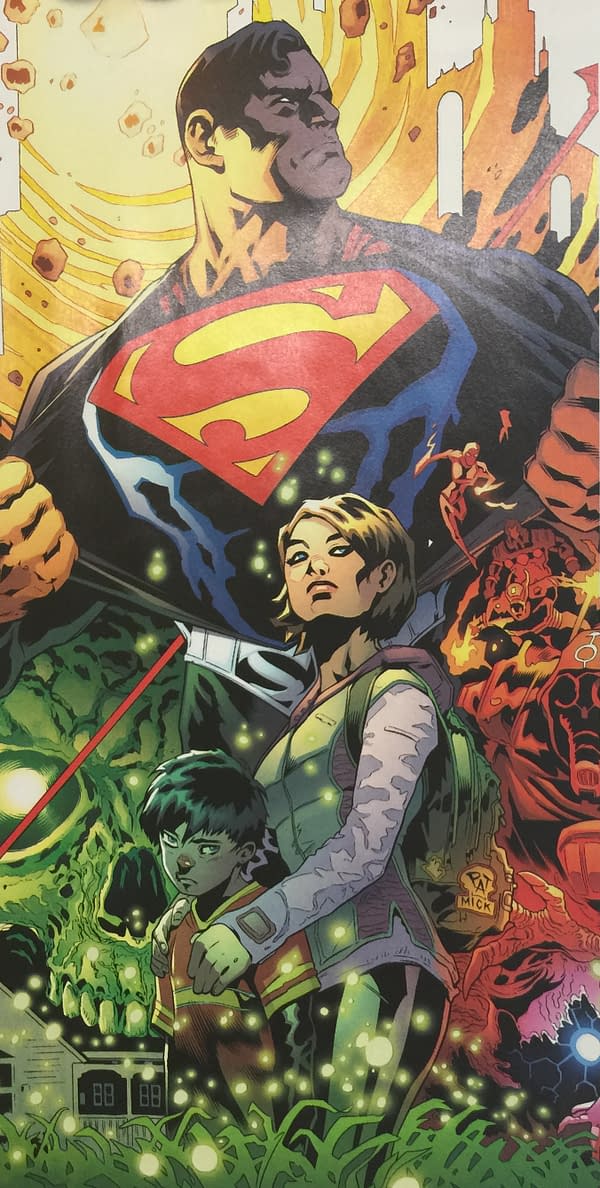 For hose of you playing along at home, the DC Rebirth details combined with the most recent issue of Superman – it doesn't look good for the New 52 Man Of Steel anyway. It looks as if his powers have been split between New Super-Man, Lois Lane and Lex Luthor, as we get a remake of the Reign Of Superman series that followed the Death of Superman back in the nineties, with people replacing that dead Superman.
And that's the character the Superman comic for DC REbirth will star, the Pre 52 version of the character…the one with a Super Son.
What's the biggest threat Superman will face starting in issue #1?
TOMASI: Superman is going to be facing two things that are incredibly important. One, of course, is to try to protect his son Jonathan from the world at large, which all parents feel and feel they need to do when their kid is that age. And then there's education, teaching Jonathan how to adjust to the world around him, how to act in the world around him.
What are Lois and Clark's plan for raising a super-son?
With his powers growing and Jonathan coming into his own, it's important to Lois and Clark that he learns how to handle them and learn to deal with them in a right and proper way. Of course, nothing ever goes as parents plan.
Are others are also aware of Jon's growing powers?
There are outside forces that are threatening to reach in and tear them apart. The threats to Superman and his family are coming within and without.
What's Superman's feeling about his new role as a dad?
Superman had a great father, so he wants to be equal to that, if not better. But it's also a different world that Jonathan is living in, the dangers have multiplied and magnified exponentially. It's a world Superman is also trying to come to grips with, while having a super-powered 10-year old.
So… what did happen to the New 52 Superman? Read more on Bleeding Cool's DC Rebirth coverage here.