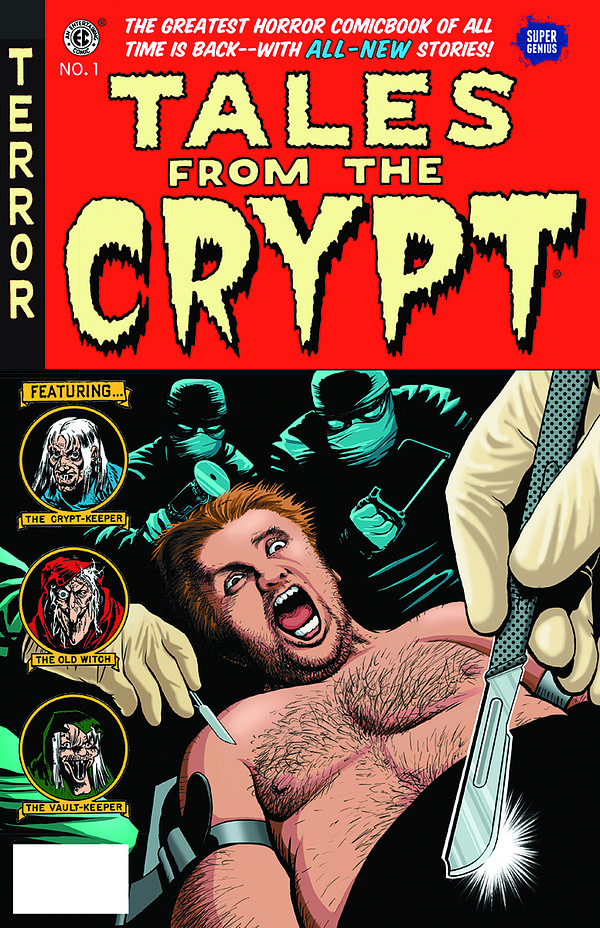 Coming from Super Genius in October is a revival of the classic EC Comics horror comic that changed the industry, Tales From The Crypt.
Including writers Gerry Conway, David Anthony Kraft, Stefan Petrucha and artists Robert Hack, Miran Kim we are promised three tales for terror. And covers by Jolyon Yates, Bob Camp Russ Heath and Dean Haspiel.
And it begins with a hit Broadway musical.
Presenting a Trio of Terror Tales inspired by the Root of All Evil-Money! This issue's main attraction is "Opening Fright," in which we discovered Alexander Hamilton was literally turning over in his grave regarding a particular award-winning, Hip-Hop Broadway musical. That's right – Alexander Hamilton has risen from the grave! Plus: An evil landlord intends to maximize the profit potential on his property in New York City's Financial District in a mad get-richer-quicker scheme in "Fi-Die Another Day," and doesn't everyone want to make a big killing in the stock market? One Broker hopes to do just that in "Maul Street"!
And the unseen variant covers that may reveal more…