Tea Dragon's K O'Neill Auctions The Moth-Keeper OGN To Random House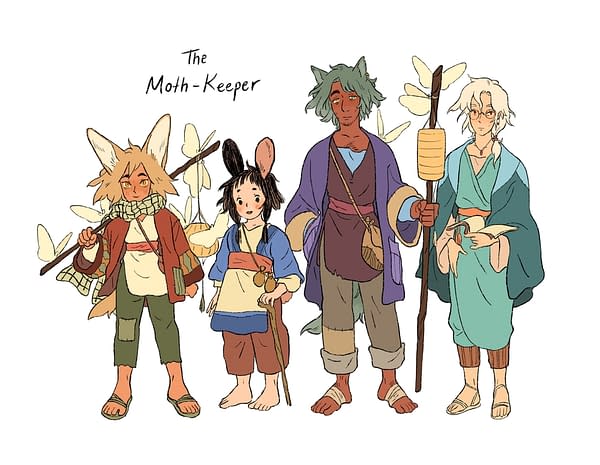 Creator of the Tea Dragon graphic novels and Aquicorn Cove from Oni Press, K O'Neill, has auctioned their latest graphic novel The Moth Keeper and two sequels, receiving bids from five publishers. The Moth Keeper is a middle-grade fantasy graphic novel, which tells the story of a fennec girl named Anya (fennec is a small pale fox with large pointed ears, native to the deserts of North Africa and Arabia) who takes on the role of her village's Moth-Keeper. Anya is determined to prove her worth to her village and her friends through her, but soon finds the isolation of the Moth-Keeper might be more of a struggle than she realized. In the end, the auction was won by Whitney Leopard at Random House Graphic and The Moth Keeper is planned to be published in 2023. Kay O'Neill's agent, Linda Camacho at Gallt & Zacker represented them for North American rights.
Initially publishing on Tumblr, Oni Press picked up their webcomic Princess Princess, published as Princess Princess Ever After in 2016, and then published their follow up Tea Dragon trilogy, which has won two Eisner Awards, a Harvey Award, and a Dwayne McDuffie Award for Kids' Comics, as well as being adapted into card games and soft toys. Might The Moth Keeper and its followups inspire similar devotion?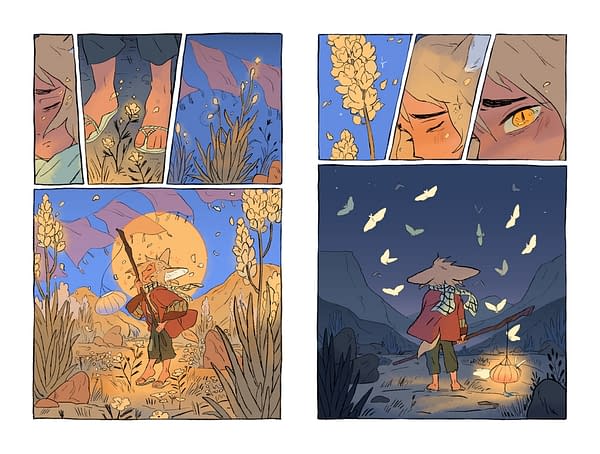 Random House Graphic (RHG) is an imprint dedicated to publishing graphic novels for kids and teens of every age and interest, fiction and nonfiction, and launched its first list in Spring 2020, young chapter books to YA, reflecting the rapidly growing popularity of the format among young readers. Gina Gagliano is the Publishing Director of Random House Graphic. Gallt & Zacker is a New Jersey-based literary agency, also founded in 2000, which focuses on authors and illustrators.