Welcome to Thank FOC It's Friday, a weekly mailing list, similar to The Daily LITG, but every Friday and planned to coincide and cover the demands of Final Order Cut Off. The date when retailers have a last chance to amend their advance orders for comic books without penalty.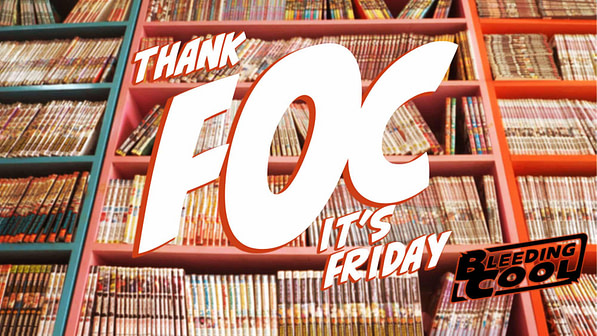 A last chance for publishers to promote books while orders can still be added and a time for credits to be amended, new covers to be revealed and a final push given. This is an attempt to sift through them all and find the most relevant items.
You can sign up here or with the form at the bottom.
Now, many retailers will know all this, but some things may slip through even the most diligent retailer's attention. And if nothing else, it may be useful to try for a one-stop shop that may start some thoughts, even if it doesn't finish them.
Comic book retailers are currently attending ComicsPRO in Charlotte, North Carolina. Here are a few snippets that have been leaking out.
In other news, Marvel is extending FOC on War Of The Realms #1,  Kevin Eastman is launching Radically Rearranged Ronin Ragdolls, Dave Sim has a Cerebus Woman, Terry Moore crossing over all his comics with Five Years, George Takei's graphic novel will be out for SDCC – and another chance to get one over on Amazon if you have lots of Battle Angel Alita in stock, and a comic store closes in Australia and in Texas but one is opening in Lincolnshire.
Oh and Buffy #3 has outsold Buffy #2 at Boom… A lot more to come…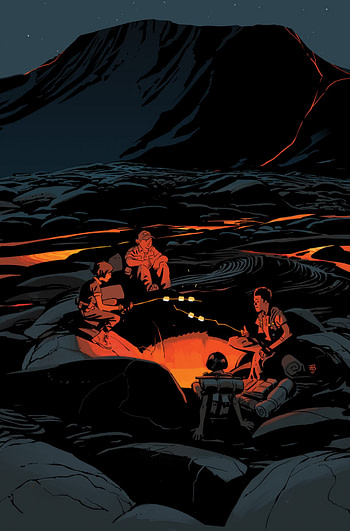 Here's what's FOC'ing happening this weekend:
Invisible Kingdom #1 by G Willow Wilson and Christian Ward gets a launch from Dark Horse Comics' Berger Books. Ten copies order gets this fully returnable.
Batman #67. More Knightmares. This time with Lee Weeks.
Justice League #19 and #20 switches covers around
Black Badge #8 now includes an all-new, open-to-order, virgin art FOC cover by Tonci Zonjic (above)
B Dave Walters and Tess Fowler launch a new Dungeons & Dragons series, A Darkened Wish.
A relaunch and a return for Lazarus Risen #1 from Greg Rucka and Michael Lark.
Amy Dragon has her first solo adventure in Savage Dragon #243
It's FOC for Marvel's Free Comic Book Day titles, Avengers and Spider-Man
DIE #1 gets a fourth printing
Marvel has their cat variants by Nao Fuji. I know.
Launch of their game tie-in Spider-Man: City At War #1 and Spider-Man: Life Story #1.
Firefly: Bad Company #1 by Josh Lee Gordon and Francesco Mortarino is Boom Guarnteed for registered retailers.
Aftershock is launching Dark Red #1 by Tim Seeley and C1rin Howell
Valiant is launching The Life And Death Of Toyo Harada
Zenescope launched Gretel #1.
All FOC'ing weekend long. What's on your FOC?
Sign up below and we'll see what Thank FOC It's Friday brings next week…