ThanXgiving: Rob Liefeld Again Teases 2019's Big X-Men Crossover Event
Superstar artist Rob Liefeld continues to provide X-Men readers with something to be excited about even after all the X-stuff we already have to be excited about early in 2019. After X-Men Disassembled, after Age of X, there's still at least one more big X-Men story in the pipeline, a crossover dreamed up by Liefeld himself over a hot Turkey dinner (or somewhere in the vicinity thereof)!
Liefeld first leaked news of a big X-Men crossover for 2019 back in September, when he said that the Fox/Disney merger had finally resulted in the X-Men books having a decent budget again, allowing them to hire bigshot artists like Rob Liefeld once more.
Here's the deal. Since the X-Men movies came out and Disney didn't have them, I don't know if you've ever paid attention, but Marvel kind of turned the volume down on the X-Men for almost 20 years. Now that they have them more, what was told to me was, 'Oh yeah. Our budgets on the X-Men books are back up to what they used to be because now we own them all.'

I have a new project, 2019, it's a huge X-Men crossover…It's awesome…Marvel called me up last Thanksgiving and said, 'We want you to do a big story.' I said well, let's see if they'll go for this, and I tried to do something no one has done before. So I gave them this pretty aggressive proposal for an event and I can't say what it is, I can't say what it involves, got a lot of new stuff.
Since Liefeld proposed the event to Marvel during Thanksgiving, we're going to refer to this X-event as Rob Liefeld's ThanXgiving until we learn its real title. Unless, of course, that is its real title. Which would be awesome.
Marvel's Jordan White and Matthew Rosenberg both responded to Liefeld's comments at New York Comic Con in October, with White saying:
We can't comment on the merger, but as someone who has been working on X books for a while… We're trying to put out the best books we can and fingers crossed, it'll be better than ever.
And Rosenberg adding:
There are 16 X-books.
But neither was an outright denial of Liefeld's claims. Now, Liefeld has taken to Twitter to once again tease the upcoming crossover, not sharing any details, but implying there may be more superstar creators involved as well:
Please include Chris Claremont, Marvel. For @#$%'s sake.
One thing we do know is that Liefeld isn't involved in the upcoming Age of X-Man event kicking off with Age of X-Man Alpha in January and then six new mini-series launching in February and March. So Liefeld's crossover is another big X-event, and it seems an even bigger one. We also know that the X-Men are getting split up in Age of X-Man, leaving Cyclops and Wolverine to rebuild the X-Men from the ground up. If the beginning of 2019 is all about disassembling the X-Men, maybe the next big event will be about bringing them back together? Post your own speculation in the comments.
And sure, you might complain that we're making a new article out of some old news and a single, cryptic tweet. But it's the day before Thanksgiving, and we're thankful to superstar artist Rob Liefeld for providing us click fodder ahead of the slow news holiday.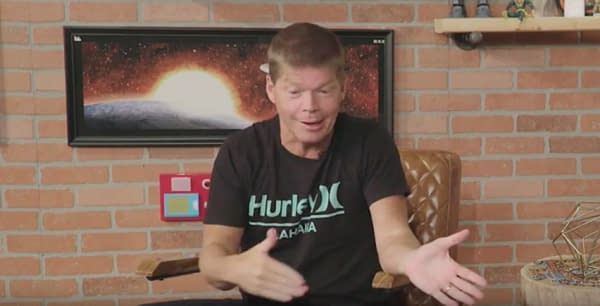 ---
---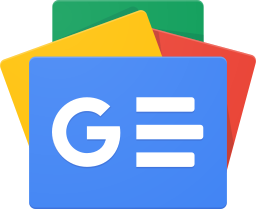 Stay up-to-date and support the site by following Bleeding Cool on Google News today!