Posted in: Comics | Tagged: adam baldwin, browncoats, Comics, dark horse, entertainment, firefly, jayne, joss whedon, selfie, serenity
---
The Adam Baldwin Selfie That Turned Into The Cover For Serenity #5 – Jayne Wears The Hat One More Time
So, Serenity. Issue 5. I talked to Dark Horse editor Scott Allie earlier today (about twenty minutes earlier) about the inspiration for Dan Dos Santos' painted work…
Stitching a logo onto Jayne's hat. It must be serious.
You can see his commitment.
No you can't, actually. Jayne's got no sense of commitment. That symbol is for the New Resistance, a crew determined to oppose the Alliance—all they want is for Mal to lead them. So clearly Jayne wears the patch ironically.
Earlier this year, Bleeding Cool ran a video in which Patrick Willems and friends encouraged Browncoats to "get over it" and "move on". Do they have a point?
They love a TV show that had one season about ten years ago, and a movie, and the cast all remains good friends and love the property. This Jayne cover, by Dan Dos Santos—when Dan was having a hard time getting the likeness right in that expression, that angle, Adam Baldwin, who played Jayne—he took a picture of himself, emailed it to me, and it enabled Dan to really nail the likeness. We're all in this together, people who love the show. Browncoats get together and raise tons of money for charity. It's a really positive experience, a really positive group of people, from Nathan Fillion to the little baby I saw at NYCC this fall wearing a Jayne cap. I don't think this is the fandom that needs to hang up their geek.
I see tens of thousands of people registered as Browncoats. The comic sells… a little less, it seems. Why don't all massive Firefly/Serenity fans buy the comic?
I don't know! The Browncoats are a passionate bunch. We do get a great following—I think Serenity collections sell even better than Buffy collections, even though in the greater world probably Buffy has more fans. I'm shocked sometimes I'll be at shows and a Browncoat will walk up and say, There's Serenity COMICS! Our niche industry needs to do a better job getting the word out there.
Yeah, okay, um, that's probably my fault. The march starts here! So how do Browncoats compare to Buffy fans in your experience?
That is a tough one. Browncoats are more of a club than Buffy fans. There's some divisiveness amongst Buffy fans, and much much less amongst Browncoats. I think it has a lot to do with the nature of the stories and characters, but it also has to do with the short-lived nature of the TV show. Browncoats are in it together, they have a common enemy. Fans view the Buffy show from many different perspectives, many of them conflicting.

Dark Horse are known for making licenced products as well as comics. So. The hat. Any chance? San Diego 2014?
I think someone else got that licensing, breaking a lot of Etsy dreams, unfortunately.
Looking at the success of The Star Wars comic, taking Lucas' original drafts for the film, have you ever considered doing a The Serenity comic looking at Joss' earliest notes for the series?
No … it hadn't …
I want ten percent.
---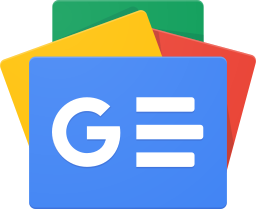 Stay up-to-date and support the site by following Bleeding Cool on Google News today!