It wasn't long ago that we talked about what we saw as the Beast's very silly atheism. Not believing in heaven and hell, even though he'd been there. Thinking that when you died, you stopped, even though he'd been stabbed with the Soul Sword.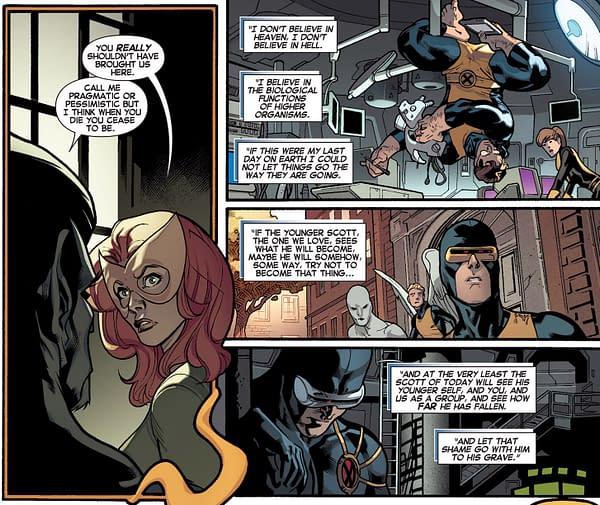 Well, if nothing else, his recent encounter with Nightcrawler in heaven in Amazing X-Men seems to have shifted his thinking from atheist to agnostic…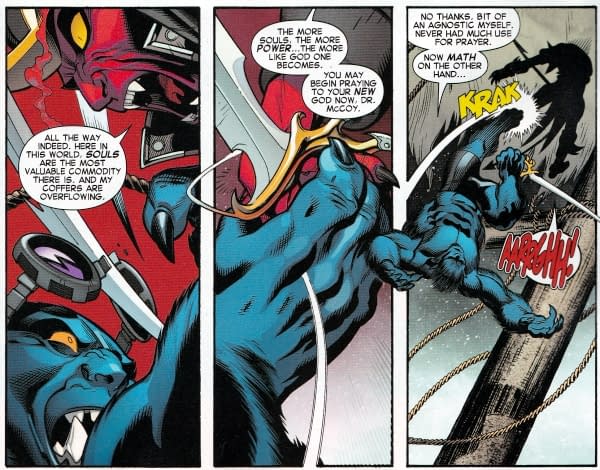 Even if its still a pragmatic belief.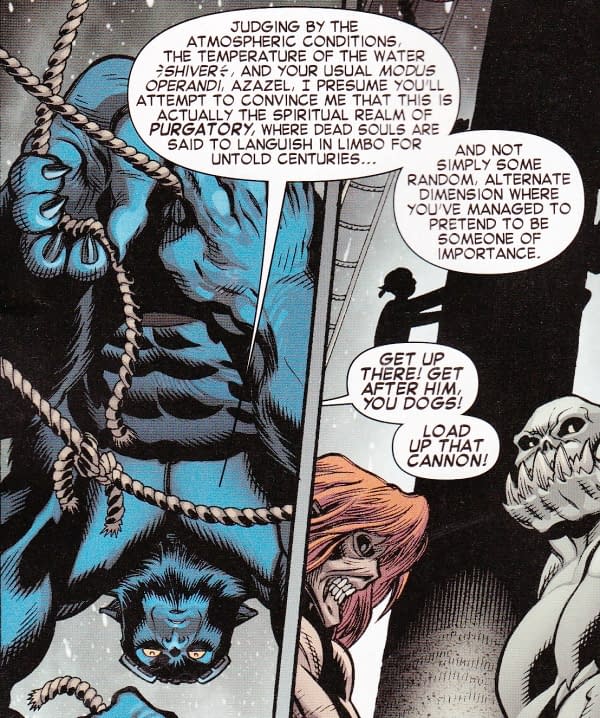 Mind you, just checking in with God Loves, Man Kills remixed with the Westboro Baptist Church over at All New X-Men, where Brian Bendis delights in using the original graphic novel's artist Brent Andersen to recreate characters and scenes from that classic.

You may see why The Beast may not be quite so down with the happy clappies. Especially since they seem to single him out for attention.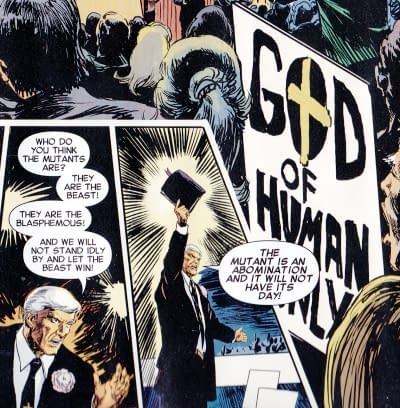 Meanwhile Uncanny X-Men (yes, there are lots of X-Men books out today) shows how far things have come, with similar placards… just with the religious justification removed.

Is it just me, or does Stryker's chin look a little like Pat Robertson's?
Uncanny X-Men, Amazing X-Men and All-New X-Men are published today by Marvel Comics. Comics courtesy of Orbital Comics, London, who are today holding a Miracleman signing with artist and co-writer Garry Leach from 5pm.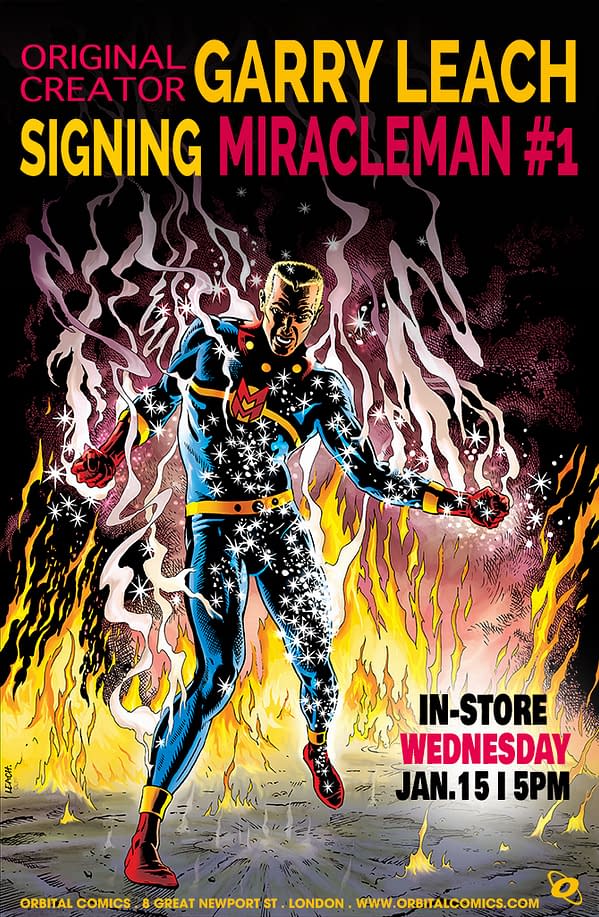 Enjoyed this article? Share it!