Posted in: Comics | Tagged: black bat, Comics, Domino Lady, entertainment, Moonstone Books, sherlock holmes
---
The Black Bat, Domino Lady And Sherlock Holmes In April From Moonstone
Here are two new books coming out from Moonstone Books in April of 2016. The first up is Guns of the Black Bat #1, a new comic from Ron Fortier Aaron Shaps and Silvestre Szilagyi. Then we have a collected trade of Sherlock Holmes and Domino Lady stories including the two fabled detectives working together.
Guns of the Black Bat # 1
Story: Ron Fortier, Aaron Shaps Art: Silvestre Szilagyi Cover: Michael Stribling
Dateline 1938. Hitler and the Nazis have begun their plans to conquer the world. In the states, the crimefighter known as the Black Bat encounters German spies exhibiting strange, unworldly powers. Have aliens infiltrated the Third Reich and is the threat to mankind greater than imagined? Hurriedly the Bat assembles a team of specialists to help him confront this unknown foe: Airboy, Domino Lady, Moon Man, Golden Amazon, and more! They will become known as The Guns of the Black Bat.
Sherlock Holmes/Domino Lady TPB
Writers: Nancy Holder, Bobby Nash Art: Reno Maniquis, Mike Fyles Cover: Mike Fyles
NY Times best-selling author Nancy Holder! Contains a brand new Domino Lady comic story, a brand new Holmes/Domino illustrated prose story, a Holmes/Domino Lady prose story with NEW illustrations, and reprints Sherlock Holmes/Domino Lady issues#1 & 2, & The Holmes Holiday Special story! ---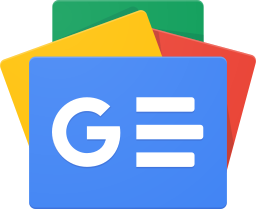 Stay up-to-date and support the site by following Bleeding Cool on Google News today!