The Complete Works Of Milo Manara – Too Heavy To Hold One Handed Greg Baldino writes for Bleeding Cool
Eurocomics fans in American have a new reason to rejoice, for Dark Horse Comics has seen fit to release not a single volume of Milo Manara's acclaimed graphic works, but are in fact dedicating an entire line of reprints, The Manara Library, to the Italian artist. (You read about it first here – Rich)
The books themselves are handsome, full-color hardcovers with oversized pages that show the nuances and textures of Manara's art. It's a presentation comparable to the bande-dessinées albums of France, and the quality of the paper and ink let the colors sing off the page.
For the first volume, Dark Horse reprints what's considered to be one of Manara's best works, and certainly his strongest collaboration with Corto Maltese creator Hugo Pratt: Indian Summer. Set in colonial America, the story opens with a young woman being accosted on the beach by two men– one of the indigenous natives and a blond-haired Dutchman– who following their sexual assault on her are shot dead and scalped by a young man who had followed her. This short sequence of violence, murder, and violation sets in motion an unstoppable domino chain that breaks alliances, unearths secrets, and completely destroys the status quo for all parties involved. It's an incredible dramatic story, the likes of which are seldom seen in Western comics; a story where in the end, there are no heroes, no villains, only flawed humans struggling against their weaknesses in a desperate situation. Some of Manara's best work is historical drama, and the pages show it. Nothing is left unrealized, from the period dress, to the natural environment, to the floorboards. Anyone can draw a cornfield, but Manara draws one that makes you give pause and read the picture with your eyes as though it were the richest prose.
Then there's the women. Possibly his best known element. Other artists draw pictures of women, but Manara draws women, living and breathing on the page. His attention to bodies is wholly dynamic, using everything from body language to expressions to convey possibly the most beautifully rendered women in all of comics.
To his credit, the attention to character realization doesn't stop with beautiful young women. He puts the same work into his women when they are ancient and withered, as well as his men. Old, young, thin, fat, pretty, or homely; Manara's books are filled with the living. When they laugh we smile, and when they suffer we cringe.
The second story in the first collection is The Paper Man, another historical piece set in the very early days of the American west. Written and drawn by Manara, it's a colonial-era western tale that defies the conventions of what most people think of as western comics (and how sad is it that the most uniquely American genre is almost dead in its own country?) The protagonist, a blond-haired frontier ronin, gets tangled up with an eclectic assemblage of quirky characters. There's the British soldier trying to go up through Arizona to launch a sneak attack on the flank of the American-Canadian front line, A Sioux woman arrested by a garrison of cavalrymen, and a well-intention man who becomes an enraged berserker when it rains. It's a short twisty tale, with a bitter sting at the end, that showcases Manara's particular sense of comedic pacing, an interesting contrast with the dramatic timing of Indian Summer.
The Manara Library Volume One is a powerhouse launch to a long overdue collection. American comic readers who've discovered his work though Sandman: Endless Nights or his one-shot collaboration with Chris Claremont, X-Women, can experience the work of a master in an excellent edition.
The Manara Library Volume One is a 59.99 hardcover with a foreward by Frank Miller, available from Dark Horse Comics
Greg Baldino writes for a number of publications on a number of things and recently collaborated with artist Noelle Barby on a short story in War: The Human Cost. He's also surrounded by a cast of unusual characters, but sadly not nearly enough Manara women. Ah well.
---
---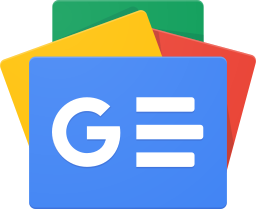 Stay up-to-date and support the site by following Bleeding Cool on Google News today!