Welcome to the pretty-much-mostly-daily Lying In The Gutters. A run around the day before and the day ahead. You can sign up to receive it as an e-mail here. Were you up for Swinson?
The 10 most-read stories yesterday
One year ago:
Happening today: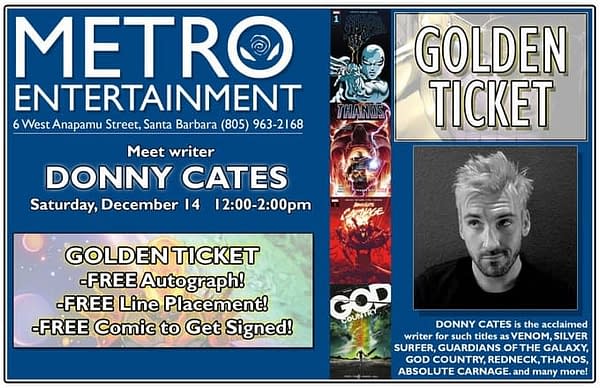 Great Lakes Comic Expo, United Food and Commercial Workers, Madison Heights, MI
Big Apple Comic Con, The New Yorker, New York, NY
Mathew Klickstein, signing You Are Obsolete, at Chops Comics Lawrence, Kansas, 2pm.
Kurt Ankeny signs at Paper Asylum, Beverly, Massachusett, noon-4pm,
Donny Cates signing at Metro Entertainment, Santa Barbara, C, noon-4pm.
Brian O'Halloran and Tony Miello signing Odd Tales From The Curio Shop at Haven for Heroes, Port Jervis, New York, noon-3pm.
Steven Moffat and Sue Vertue signing Sherlock manga at Forbidden Planet Megastore, Shaftesbury Avenue, London, noon-1pm.
Second Saturday Cartoonist: Clay Vajgrt at Charles M. Schulz Museum, Santa Rosa, California 1-3pm.
Mariko Tamaki at Harley Quinn: Breaking Glass, Berryessa Branch Library, San Jose, California 2-4pm.
Scout Comics signing at Scout HQ, Fort Myers, Florida
Teenage Mutant Ninja Turtles #100 signing at Jetpack Comics, Rochester, New Hampshire 10am-3pm.
The Concept Art of the Marvel Cinematic Universe signing at Gallery Nucleus, Alhambra, California 6-9pm
Kevin Eastman, Tom Waltz, & Deth Phimmasone signing Turtles at IDW Publishing, San Marcos, Californi, noon-3pm.
And a happy birthday to: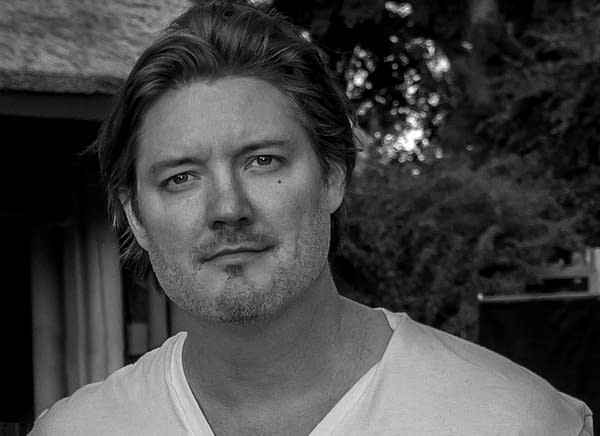 John Cassaday of Planetary, Captain America and Creative Director of Humanoids
Niko Henrichon of Doctor Strange
Phillip Vaughan, Course Director MDes Comics and Graphic Novels, University of Dundee.
David B. Quinn, co-creator of Faust
Michael Kasinger, sketch card artist.
Subscribe to our LitG Daily Mailing List
Enjoyed this article? Share it!