Next week sees the release of the much-anticipated second season of The End Of The F***ing World from Channel 4, based on the comic book by Charles Forsman. And they are all over MCM London Comic Con this weekend. But ahead of the second season, available on Channel 4 in the UK on the 4th of November and internationally on Netflix on the 5th of November, they have created a brand new comic book that adapts several of the hundreds of theories about how the end of the first season, which ended with a gunshot on a beach, may continue.
Being given away at MCM London Comic Con with copies of the Den Of Geek magazine, it has all the potential to become a major collectible for international fans of the show, 99.99% won't be at MCM London Comic Con this weekend. Here's a little look at a few of the pages to give you a flavour…
The comics were adapted from fan theories by Ricardo Bessa for production company Picnic.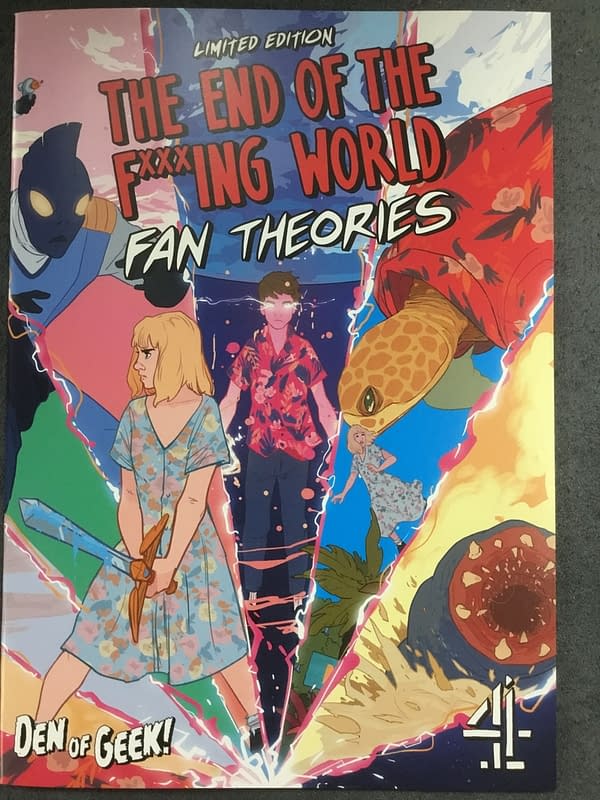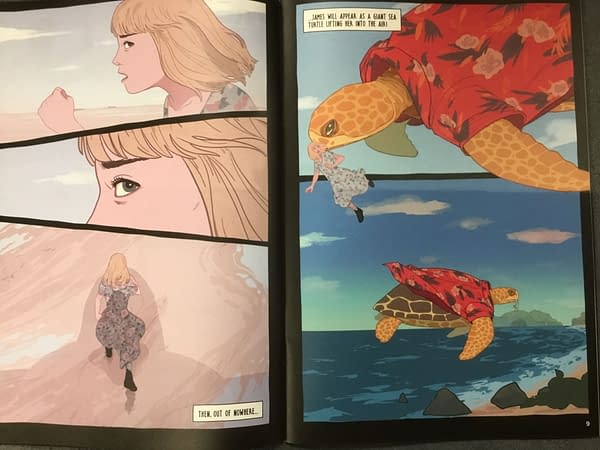 Oh and you get to contribute your own version as well…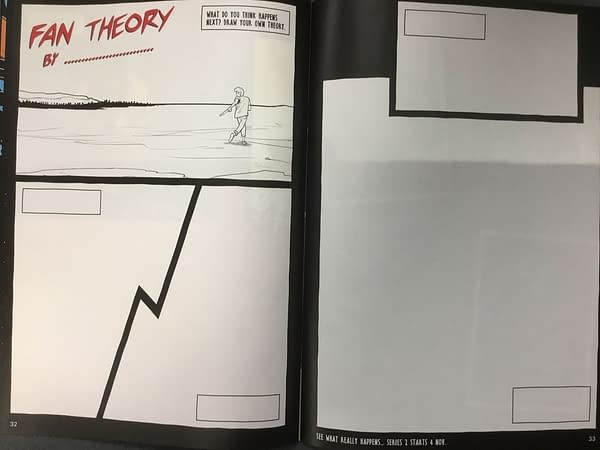 of course that might mean it's not quite as valuable as it may have been otherwise.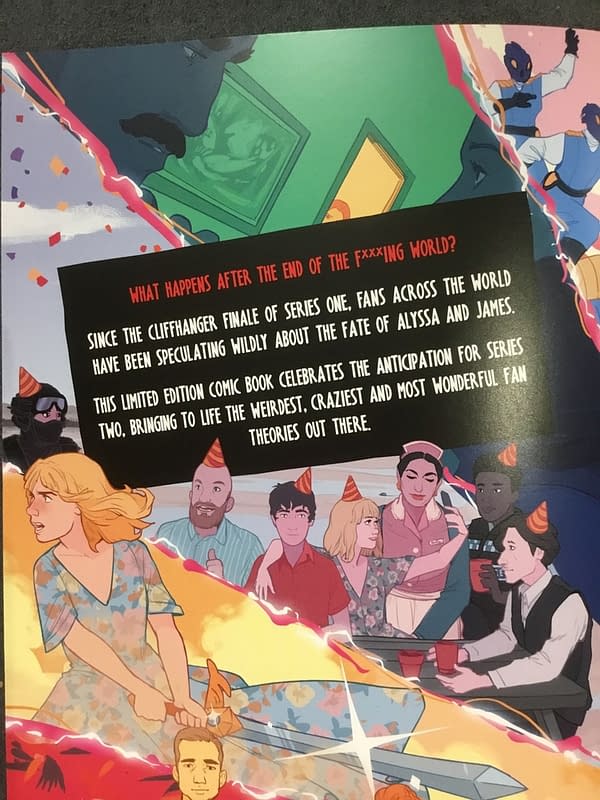 The comic also has text pages about the show from the writers and crew. Good luck getting a copy. What's the betting this will be north of $10 each next Weekend?
The End of the F***ing World premiered its first episode on Channel 4 on 24 October 2017. Netflix handled international distribution and released it internationally on 5 January 2018. The programme follows James (Alex Lawther), a 17-year-old who believes himself to be a psychopath, and Alyssa (Jessica Barden), a rebellious classmate who sees in James a chance to escape from her tumultuous home life. Gemma Whelan, Wunmi Mosaku, Steve Oram, Christine Bottomley, Navin Chowdhry, and Barry Ward appear in supporting roles.
The show is based on Forsman's mini-comics, The End of the F-cking World, which were collected into a book in 2013. Series creator Jonathan Entwistle contacted him about making a film, and a short was made in 2014. Instead, an eight-part serial was commissioned, with filming beginning in April 2017. It was written by Charlie Covell, and episodes were directed by Entwistle and Lucy Tcherniak. In August 2018, the programme was renewed for a second series, which is set to premiere on Channel 4 on 4 November 2019, after which all eight episodes will be released on All 4, and internationally on Netflix the next day.
Enjoyed this article? Share it!