The Final Trifold Cover To Chew #60 From John Layman And Rob Guillory
A week on Wednesday sees the end of Chew. Issue 60. By John Layman and Rob Guillory, published by Image.
I mean, we had the real end in 59. I talked about it here. But this week is the epilogue.
So we have a final foldout cover…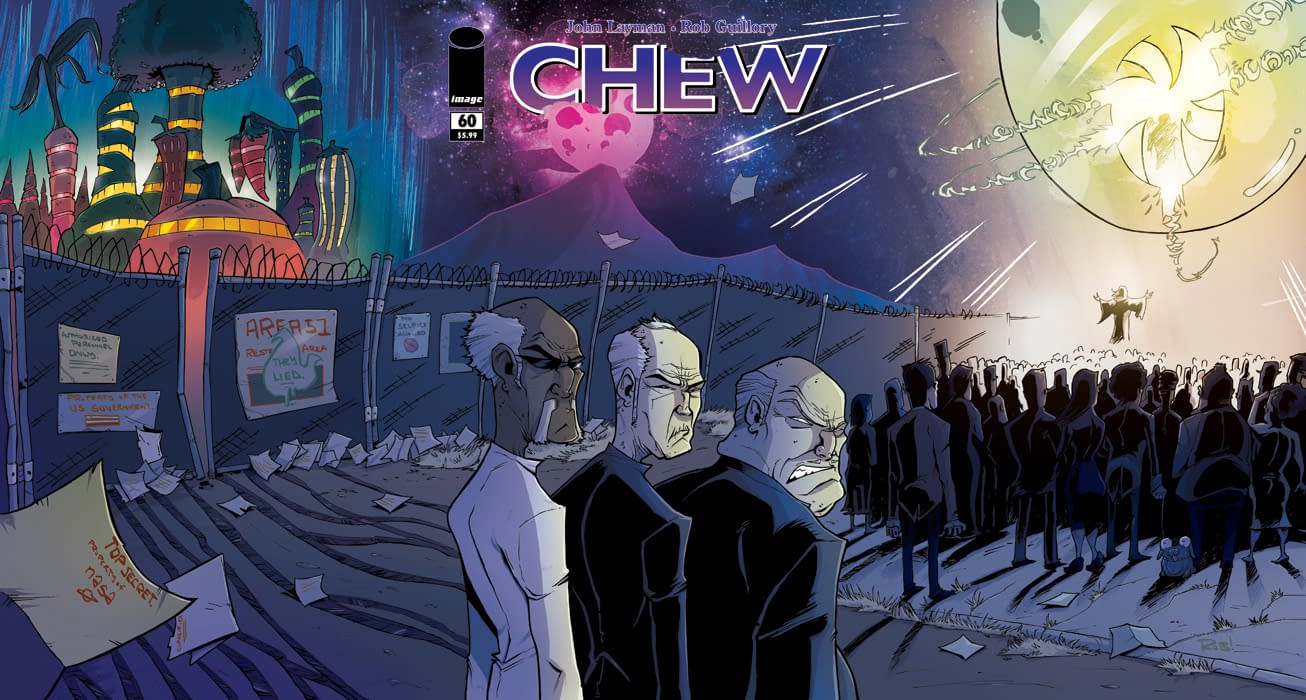 And these scenes to look forward to…