The Five Marvel Comics On Sale the Day After Christmas #NYCC
At the Diamond Retailer Breakfast being held at New York Comic Con right now, we learnt that there would be twenty titles being sent from Diamond to comic stores, held to go on sale on Boxing Day, December 26th, as there would be no Diamond delivery that week.
Some of them are a mystery. DC Comics seems to be very reticent with what is being scheduled for then. But Marvel Comics have fife, and they were happy to let folk know what they were.
Doctor Strange: Surgeon Supreme #1, Incoming #1, Spider-Ham #1 and Venom #21.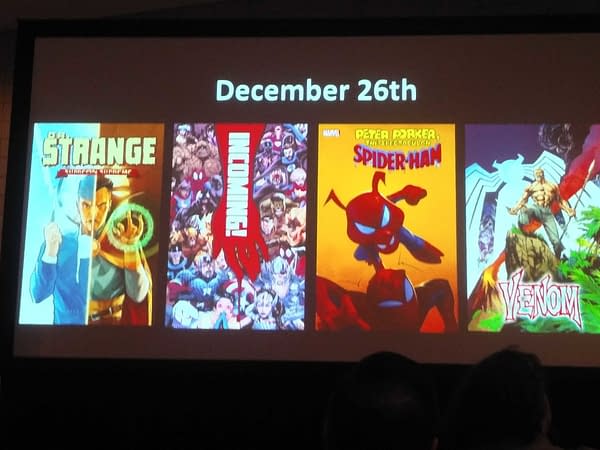 And yes, that's a new look for Venom…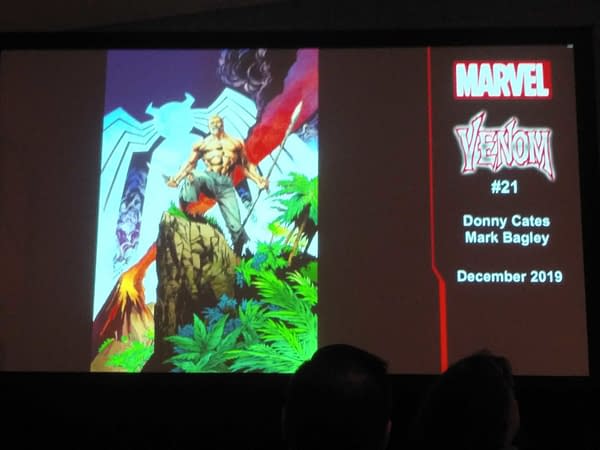 Thanks to Richard Epstein and Sofia Annunziata, reporting for Bleeding Cool from the NYCC Diamond Retailer Breakfast. Catch up with more of our Retailer Breakfast coverage today with this handy-dandy tag.