 This week brings the release of Giant Days #12 written by John Allison, with art by Max Sarin. This has been one of my favorite comics to read over the past few months. If you haven't had a chance to pick up an issue, or perhaps you've fallen off the Giant Days train…here's three reasons why you should get back on it.
One: The election is over and that means it's time for a new story arc! While I've greatly enjoyed seeing Susan take on a whole new realm of responsibilities, it was about time we heard the results of her hard work. Don't worry I won't spoil it for you here…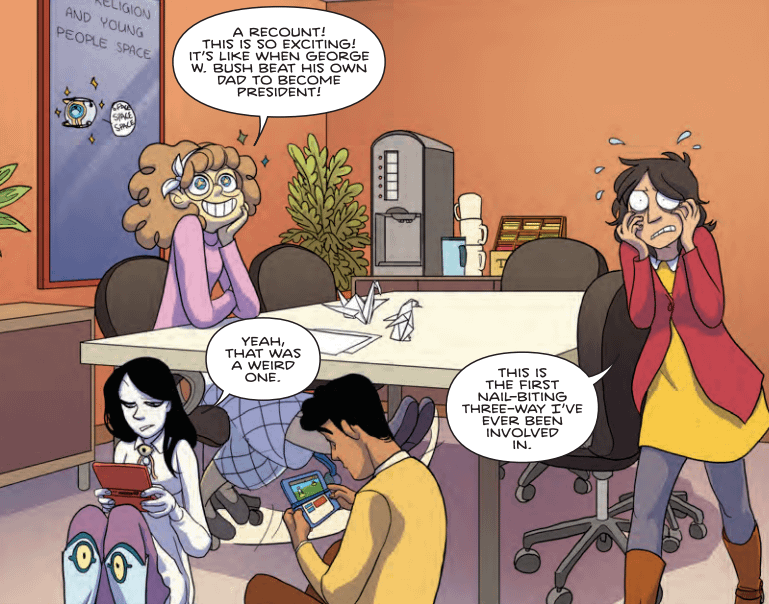 Two: As always, Giant Days gives us some realistic situations to witness and Esther just happens to be the target of a drive by marking. Now we know that it's not the best idea to sleep with your good looking professors, right? My point is, there's always something to relate to within these issues. The mixture of situations takes us through happy, funny, sad, angry, and sometimes strange emotions.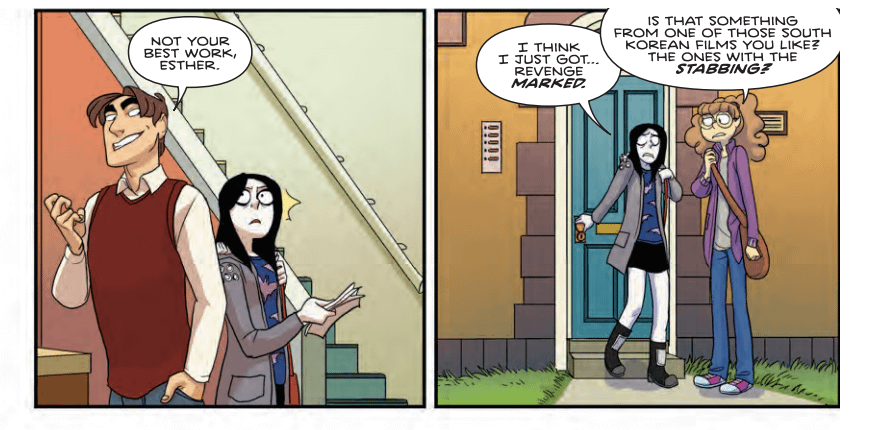 Three: The friendship is real. At the end of the day, it's always nice to see these three girls work together. I feel emotionally invested in their friendship, and even though Daisy has some crazy ideals, she helps the girls get through some tough stuff in this issue.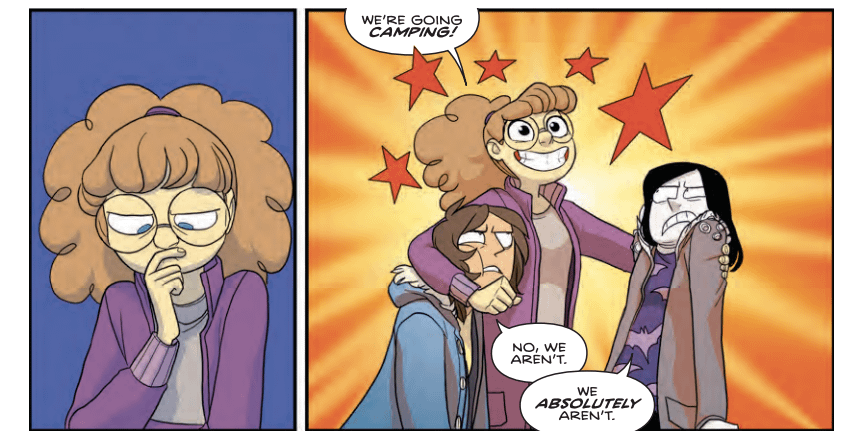 Overall, I'm incredibly excited about the future of Giant Days. The end of this issue left me scratching my head, shocked and confused about what will happen next. It's that good of a cliffhanger! Don't believe me? Find out for yourself. Pick up your copy of Giant Days #12 today!
Enjoyed this article? Share it!