The Image Writers At Thought Bubble #TBF14 – Where's The Beef?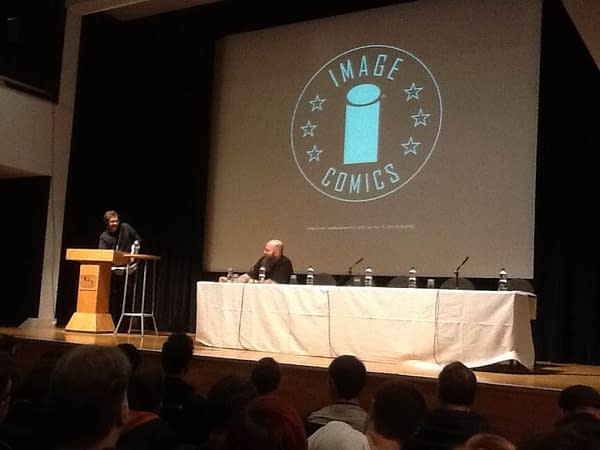 The Image Comics Writers panel was held right after the Artists Panel. Or it was in theory. Because Eric Stephenson was there. And Jason Aaron was there. But everyone else was… missing. What can we say, there was a lot of crowd to get through. The previous Artist panel was packed but this one, they crammed everyone in, standing and sitting along the walls.
So we began with Jason on his own, talking about Southern Bastards. Stephenson called it Aaron's first Image comic, though Aaron contradicted him, reminding him of a Ripclaw comic he wrote, that came last in the Top Cow Pilot season. Stephenson called that "a technicality, that it didn't count, but Aaron was insistent. He described his process for Southern Bastards as a way for him to vomit his life in the American South onto the page. He also talked about getting bored easy and wanting to create comics that were as different as possible from other comics.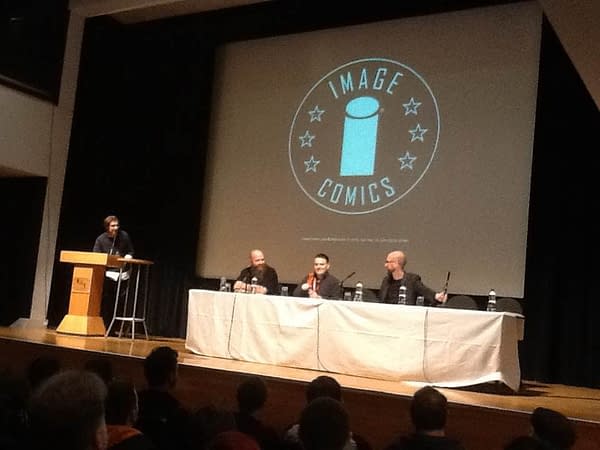 Scott Snyder and Kieron Gillen join the stage, giving the chance for Synder to talk about Wytches – and Severed. And how the genre specialism of Image Comics is whatever the creator wants to do their passion project.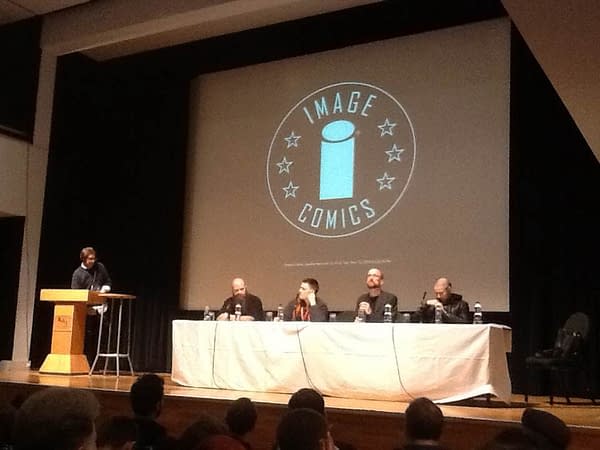 Suddenly Ales Kot bursts on like Kramer, with Antony Johnston sneaking behind. He and Richard Starkings fight for seats.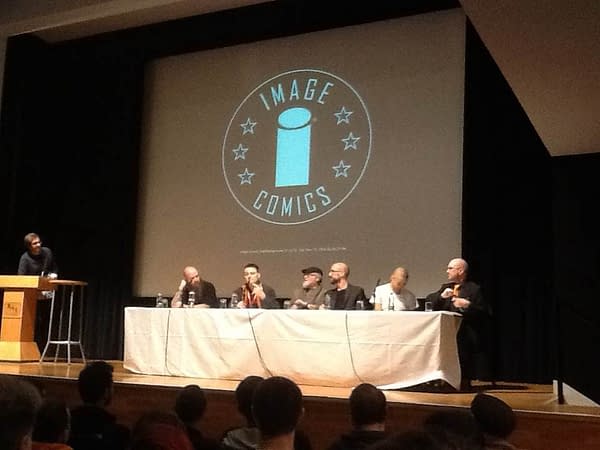 Starkings talks about how his next comic, The Beef, with Shaky Kane, is all about a guy who turns into beef, the remains of an earlier superhero team idea. But there's a bigger question on Jason's lips to everyone, "why are you so fucking late?" The answer is that Thought Bubble is slammed with people…
Anthony Johnston talked about how he was on the verge of his early career as being "pigeon holed as the horror guy", and so deliberately worked in other genres – romance, kids, sci-fi, a concerted effort to broaden his biography, that ended up becoming a habit.
Ales Kot talked of music tastes, experiencing one brand of music that presented streams of data as music that eventually come together to make some kind of sense, and he sees his career as a possible way to do that with writing on single or multiple projects. David Lynch never told people working on Twin Peaks what was actually was going on, and he feels that's what he's doing too.
Kieron Gillen sees Phonogram to Young Avengers to The Wicked + The Divine, as the culmination of his work with Jamie McKelvie, and while Jason Aaron and Anthony Johnston want to do different books, he wants all of his to be exactly the same. Though after WicDiv, they'll have to do something else. He also gave a rather convincing definition of the work process between work for hire and creator owned work, in that in work for hire you have to make yourself care, in creator owned, you have to make everyone else care
Richard Starkings talked about keeps things fresh working with different artists, and gave more detils on the origin of The Beef, after talking with Tyler Shainline in a restaurant, naming favourite comic book characters. Shainline named Hellboy, Hulk, The Goon and The Thing, Starkings told him that they were all Knuckleheads. Shainline said Starkings was a Knucklehead. The name stuck, and after a team was first conjured up, they narrowes it down to The Beef. That it's really about Shainline who Starkings believes turns into beef sometimes. And that artist Shakey Kane hasn't been able to eat meat since starting on the series.
Ales Kot talks about how working on his Zero series has let him introduce artists to the comic book form, people who have never drawn a comic before. And since then, they have got other gigs in the comics industry. He sees it as part of his, and others' responsibility to bring others into the industry.
Kieron Gillen talked about how Sex Criminals has demolished what can be successful and can't be. Scott Snyder talked about how Wytches was a small dark book, that no one expected to be the success it was. It was a comic about his and Jock's deficiencies, as humans, as parents and husbands and its sales have been a massive surprise, how Image Comics was changing the landscape of comics. Oh, and that his goal is to crush The Wicked + The Divine.
Content issues were discussed in the light of Zero being censored by Apple/ComiXology lately. Kot worried how a woman's nipple means that it is a mature comic book automatically but extreme violence does not. Jason Aaron talked about how he wrote one panel on a five panel page featuring a dog taking a shit, and artist Jason Latour took that and made it a double page spread to open Southern Bastards. And delighted in how it reads "Image Comics Presents… and then, plop!"
Kieron Gillen, also recalled a conversation at the Image Expo breakfast, asking what the American child pornography rules were regarding what you can portray? And that in an image based story, you can't show a naked seventeen year old, but that you can as prose. He points out "I spent lots of time naked when I was sixteen" which seemed to make some in the audience quite faint. Later Gillen would ask me if I would be so gentlemenly not to put that bit in this article's headline, I had to agree,
They also discussed the value of editors. David Brothers called Scott Snyder out in a post on always starting stories with nostalgic tales, something Scott had never realised, so he hired David as his editor when he found he was working at Image. Kieron desperately needs an editor, Chrissy Evans, even though Eric Stephenson didn't seem to think he had one. He asked if she was credited in the books. Kieron emphasised she was. Honest.
Some of the writers stated that they were far too big of a control freak to work with editors but Kieron did mention the big advantage to working with editors at Image Comics as a creator. You can fire them…
---
---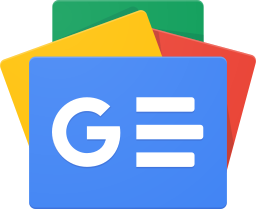 Stay up-to-date and support the site by following Bleeding Cool on Google News today!