The Life Of Brians: LATE Superman #19 and Birds Of Prey Black Label
It's a take of two Brians. Superman #19, featuring the continued story of Superman's secret identity reveal from Brian Bendis, Ivan Reis and Joe Prado, was meant to be out in a week-and-a-bit. Looks like the New Year celebrations may be delaying things a little as the comic has now been pushed back two weeks from January 8th to January 22nd, one week before Superman: Heroes is scheduled, January 29th. Lois Lane #7, also dealing with these events, is still scheduled for this coming week, January 1st. Superman #20 and #21 are still scheduled for February 12th and March 11th but we'll see how that goes.
While Brian Azzarello and Emanuela Luppachino's Birds of Prey #1 one-shot has been pushed back further five weeks to March 4th – a month after the release of Birds of Prey and the Fantabulous Emancipation of One Harley Quinn on February 7th. The comic has had a tumultuous history, originally announced as an ongoing series for October, then a limited Black Label series for February alongside the film and then as a one-shot containing the already created two issues as a one-shot.
Earlier this month Azzarello described the process as a result of DC Comics being scared. He mentioned that the Birds Of Prey film will be rated T and that one of his bosses at DC Comics asked him to write a Birds Of Prey comic as close to an R rating as possible, but in DC Comics continuity. When he submitted his script, Brian was told that it was too close to an R rating. And so everything changed. But he said he was happy with the story at Black Label and promises that we will learn something new about Joker and Harley Quinn within its pages… just a little later than we might have otherwise thought.
It's not Brian surgery.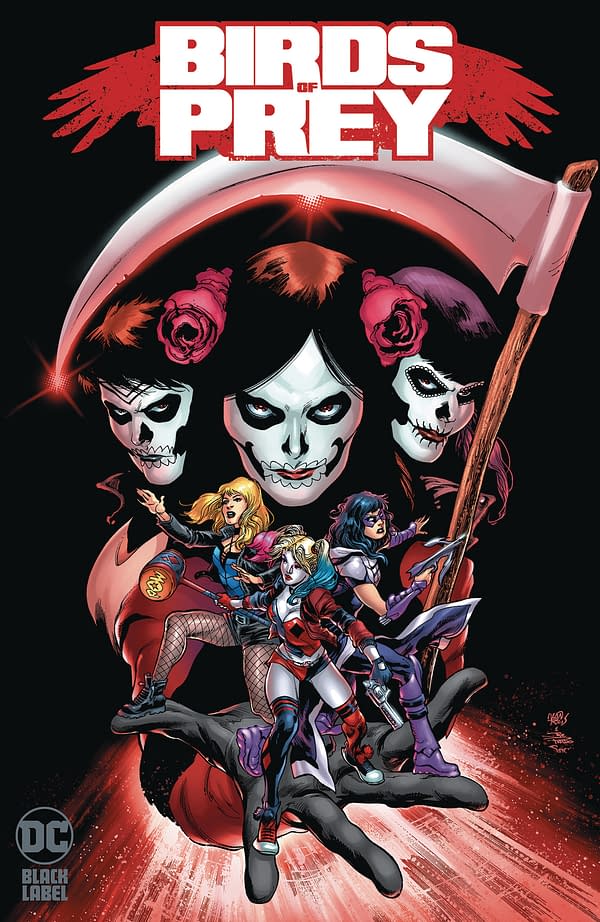 SUPERMAN #19
(W) Brian Michael Bendis (A/CA) Joe Prado, Ivan Reis
One day later! What happens the day after Superman reveals his secret identity to the world? And what repercussions will his decision have across the entire DC Universe? Plus, Superman: president of Earth? In Shops: Jan 22, 2020 SRP: $3.99

BIRDS OF PREY #1
(W) Brian Azzarello (A/CA) Emanuela Lupacchino, Ray McCarthy
Black Canary's life has spiraled out of control: her personal life is going through the ringer and her band is in crisis when an old flame resurfaces only to flicker out and set her on an all-new mission against an all-new opponent. The only thing she has to be grateful for is the fact that she's not alone, as Huntress finds herself on a collision course with Black Canary's quarry at Detective Montoya's urging. Meanwhile, Harley Quinn has resurfaced outside of Gotham City and out of the Suicide Squad, with a new lease on life that is sure to make everyone else's life more complicated.
And that's only the first five pages of this high-octane, graphic novel-length one-shot that pushes the Birds of Prey far beyond their limits and puts them up against the most brutal crime syndicate to ever sweep into Gotham City! Hardboiled superstar writer Brian Azzarello and the bombshell art team of Emanuela Lupacchino and Ray McCarthy take the Birds into the no-holds-barred world of Black Label, and none of them will ever be the same! PRESTIGE FORMAT One Shot In Shops: Feb 05, 2020 Final Orders Due: Jan 06, 2020 SRP: $9.99