The Magic Order #1 Review: We Demand to be Taken Seriously
[rwp-review-recap id="0"]
A magician is assassinated in the dead of night. This magician was a part of the council, and this leads to the disparate Moonstone family being called together for the funeral and to decide how best to react to the threat. Another magician called Miss Albany has been stirring trouble in the council, and she is their prime suspect.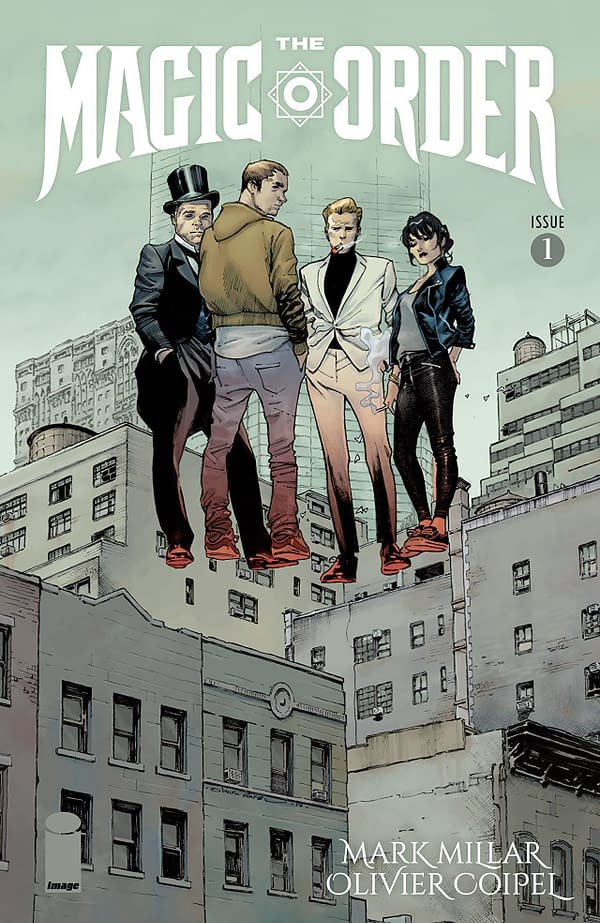 The Magic Order #1 spends its extended running time setting up the premise of this story. The funny thing about that is that it's premise is fairly conventional; there is a secret society of wizards, witches, etc. organized to defend the world from monsters and dark magic. It's set up like a crime family in Las Vegas, and there are branching and at-times conflicting parts of the family that cause trouble with one another.
There's even a former member now living with his wife who quite the order after his daughter was killed. The wife isn't dead yet, but I predict it will only take another issue or two.
The characters aren't especially interesting either. They're filling roles in this plot rather than existing as their own characters. The Moonstone daughter, Cordelia, is the most entertaining, but even she is just filling the archetype of drunken and horny troublemaker daughter.
There are a handful of rather shocking scenes that are so abrupt as to be a little comical while still coming off as a bit crass.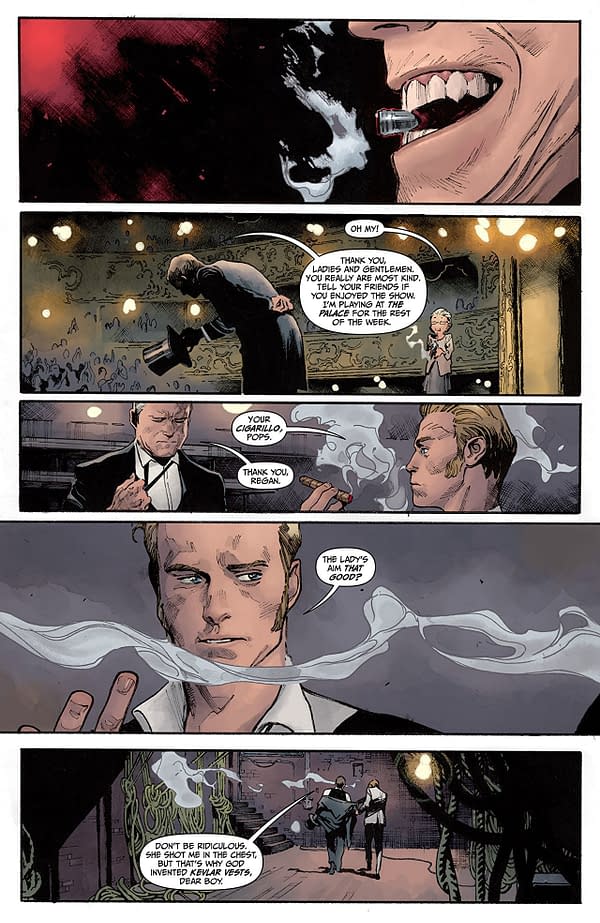 Olivier Coipel is the one saving grace Magic Order #1 has. His artistic talent is still incredible, and he gives this comic more personality through the visuals than the premise could ever hope for. Dave Stewart doesn't disappoint in the color art category either, giving the book a good chromatic balance to add to the visual appeal.
The Magic Order #1 is a conventional, boring, and at times irritating read. There's nothing interesting or fresh in the story. Coipel and Stewart make the comic beautiful, but it just makes the underwhelming story that much more frustrating. This one doesn't get a recommendation. Give it a pass.
Also, when I think of a secret order of magicians, this is the only thing that comes to mind.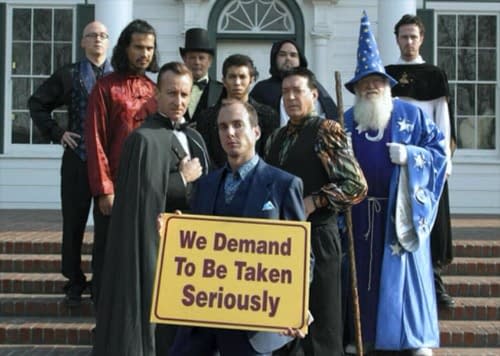 [rwp-review-ratings id="0"]
[rwp-review-form id="0"]