 In the New 52, Martian Manhunter has been a member of the Justice League,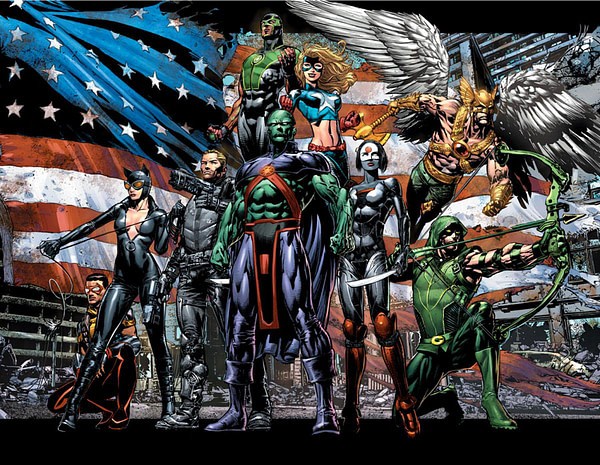 The Justice League Of America,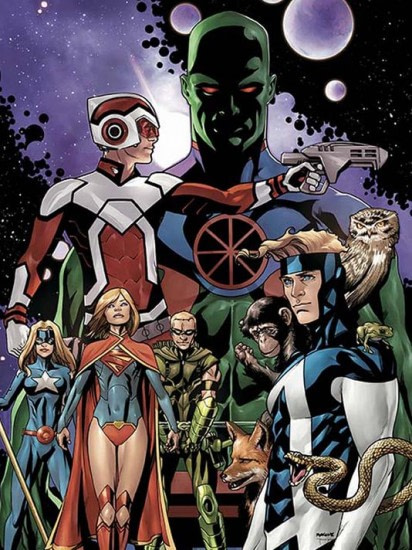 Justice League United,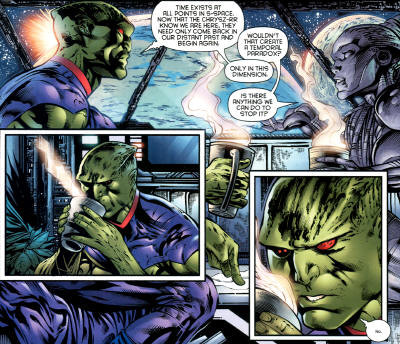 And Stormwatch… more teams than any other in the New 52 and in such a short time as well. When it comes to superhero teams, J'onn J'onnz is really, really easy. And today he adds another superhero team notch to his bedpost.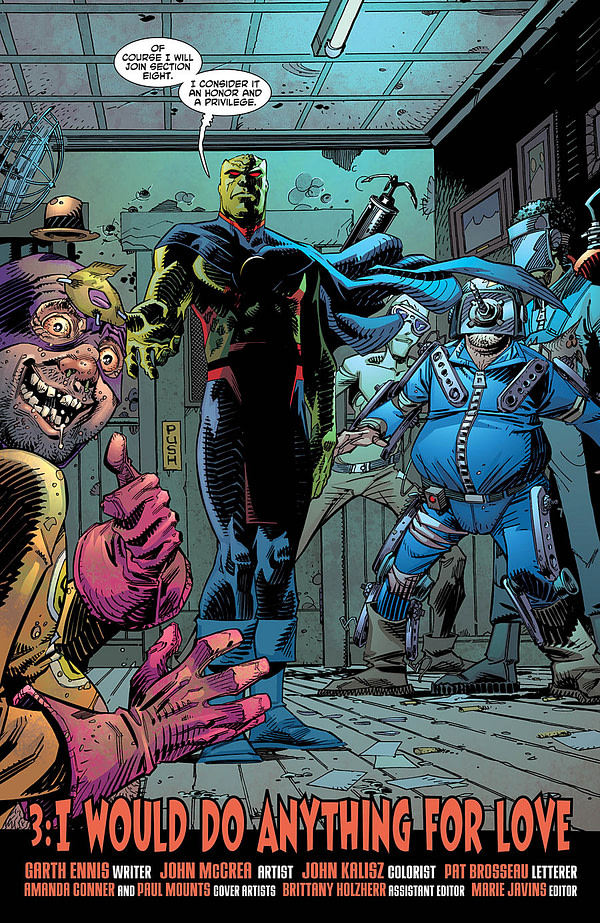 Section Eight. Or could it just be that, as the last of his kind, he is really really lonely?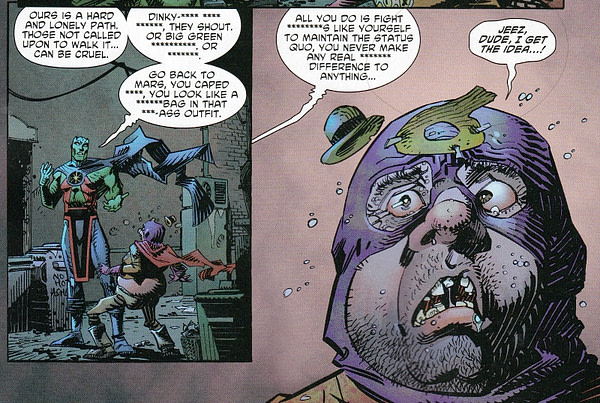 If that's all it takes, maybe Brown Bottle might try aiming even higher? From today's Action Comics…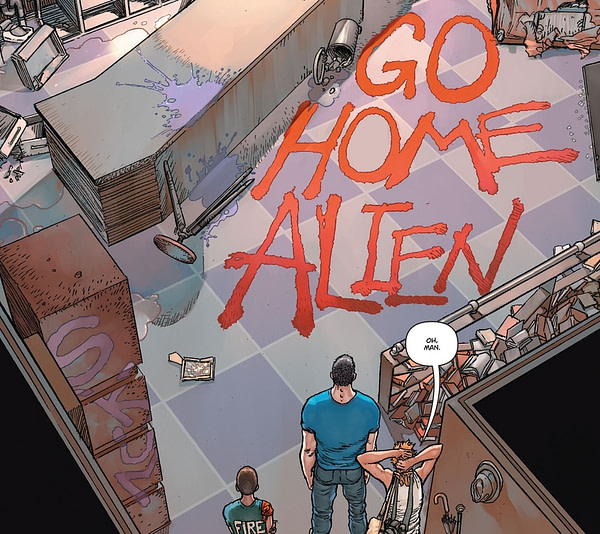 Look, they can't even spell "scum"…
Comics courtesy of Orbital Comics, London, with a Jay Faeber signing today, and a Doctor Who signing all day on Saturday – like a mini-Doctor Who convention.