The Mickey, Donald And Charlie Hebdo Cover That Got Scrapped Topolino is the popular Disney comic magazine published in Italy by Panini, under license. The above cover was promoted as one of solidarity with the Charlie Hebdo cartoonists, following in the steps of the likes of Spirou Magazine. The cover was promoted on the publisher's Facebook page. However, when the magazine hit the stands, it suddenly looked like this.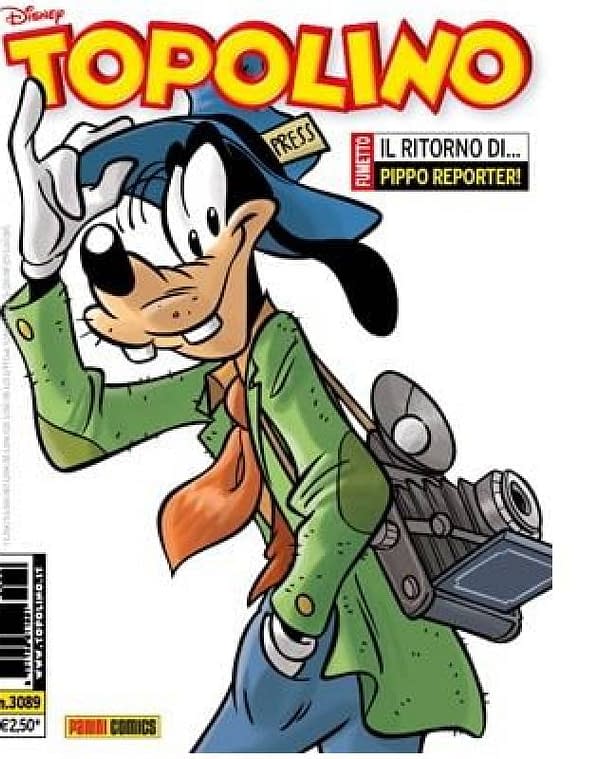 The official explanation is that the promoted cover was one of a number of possibilities for that issue, and in the end they went for one more consistent with the inside of that issue, highlighting Goofy.
However, that doesn't explain how a number of early digital subscribers got copies sent to them with the original cover… and the editorial inside seems to still reference the original. Translated…
What magical power is contained in a pencil? That of transforming worlds, to give a smile to all children and those who, sometimes, want to relive those feelings that age. That's what we at Topolino are here for every week, and the cover of this issue is here emphasizes that, with joy and hope.
Panini est un right charlie…