Everson Lyrio is a comics inker working at IHQ STUDIOS. He just posted a page of new inks on Instagram with the legend,
DC's Young Justice. Pencils by @dave.santana_art and Inks by me. #dccomics #youngjustice #superboy #starfire #kidflash #comics #huionkamvasgt191 #clipstudiopaint #elyrioinks #makingcomics #inker #dcuniverse #digitalink #supersons #dckids #ihqstudios #lipediazescola
And while it says Young Justice, it looks a little more like Teen Titans. Just with a much younger Jonathan Kent than we have seen in recent months, alongside Damian Wayne, other Teen Titans, Wallace West, Koriand'r and Gar Logan.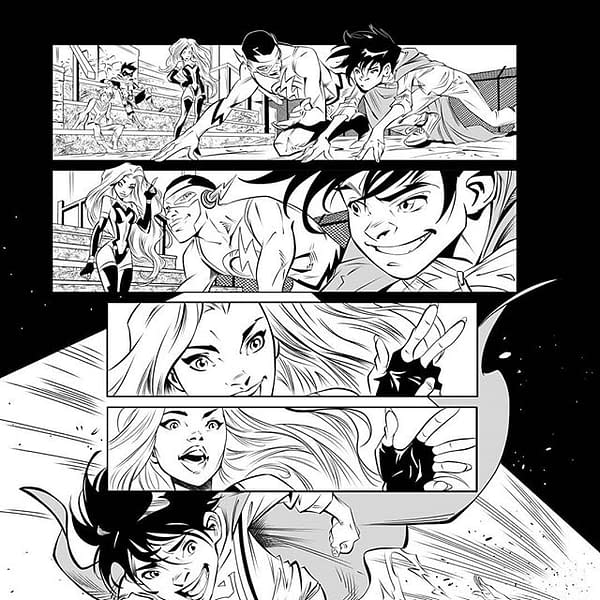 Could this be for DC Giant? Could this be for the running-alongside-5G line? Could this be for DC's YA/Kids line? Or could it be for something completely different?
Enjoyed this article? Share it!