Marvel's Iron Man 2020 event will see the return of series and characters like Force Works, Machine Man, Ironheart, Rescue, andWeapon.EXE, as Bleeding Cool informed you previously. But it looks like the event will also feature the return of Tom DeFalco, who joins Christos Gage as co-writer of 2020 Machine Man. The creative teams were revealed in Marvel's February solicitations.
In addition, we also now know what Matthew Rosenberg was teasing earlier this week when he tweeted that he would be writing Daisy Johnson in an as-yet-unannounced series. That wasn't quite true, as we did know that 2020 Force Works was coming, but now we know that Quake will be joining the team and that Rosenberg will be writing along with artist Juanan Ramirez.
Check out the solicits for all of the Iron Man 2020 comics coming in February below, and see Marvel's full February solicitations here.
IRON MAN 2020 #2 (OF 6)
DAN SLOTT & CHRISTOS GAGE (W) • PETE WOODS (A/C)
VARIANT COVER BY Mike Del Mundo
Heads Variant by SUPERLOG
VARIANT COVER BY RON LIM
CONNECTING VARIANT COVER BY SIMONE BIANCHI
"The Rebel Compliance"
All is well. The Robot Rebellion has been dealt with. Humanity is perfectly safe. You may all thank Arno Stark, the Iron Man of 2020. Don't you feel better now? Machine Man is NOT coming to kill you and everyone you love. 1010101111001100110000. Pay no attention to those numbers. Those were a typo. We apologize for any errors, glitches, or… unforeseen problems with any of your Baintronics devices. A new software patch is coming. For EVERYTHING.
40 PGS./Rated T+ …$4.99
2020 MACHINE MAN #1 (OF 2)
Christos Gage with Tom DeFalco (W)
Andy MacDonald & More! (A)
COVER BY NICK ROCHE
VARIANT COVER BY DAVE RAPOZA
VARIANT COVER BY TBA
The A.I. uprising has begun, and Machine Man finds himself torn about his place in the revolution! As the battle rages around him, will Machine Man aid mankind's fight for survival or join his robot brethren in ushering a new age? Plus, when faced with a figure from his past, Machine Man must decide—is it time to follow his programming or his heart? Don't miss out on this epic adventure from Christos Gage and Andy MacDonald! Plus, revisit Machine Man in 2020 with legendary creator, Tom DeFalco!
40 pages/Rated T+ …$4.99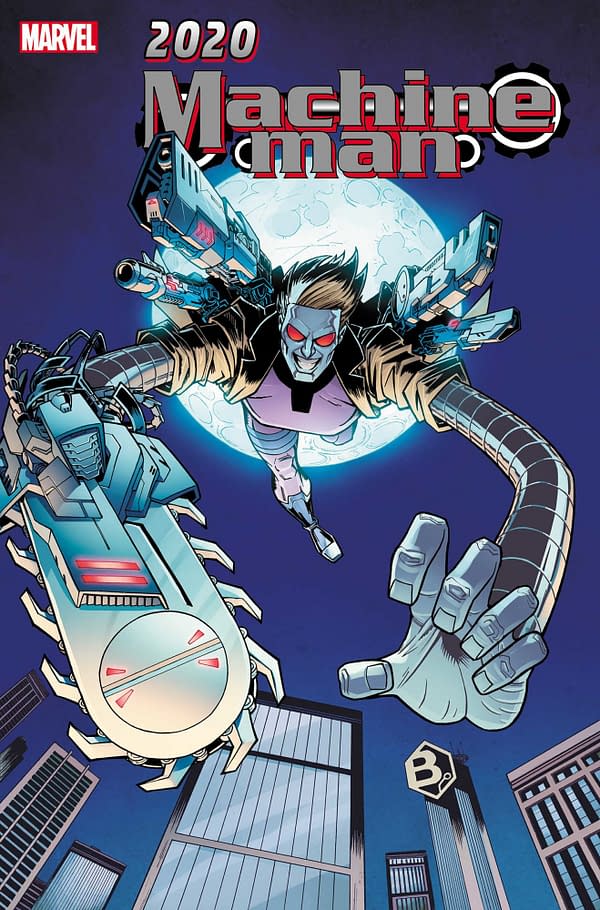 2020 FORCE WORKS #1 (OF 3)
MATTHEW ROSENBERG (W)
JUANAN RAMIREZ (A)
COVER BY CARLOS GOMEZ
VARIANT COVER BY BEN OLIVER
VARIANT COVER BY TBA
The eruption of a violent robot revolution threatens all manner of biological life! Teetering on the precipice of extinction, there's only one man with enough tactical skill, killer instinct and ruthless leadership to lead the rebellion: War Machine! Join War Machine and his elite paramilitary squad (U.S.Agent, Mockingbird, and Quake) in the final crusade for humanity's fate!
32 pages/Rated T+ …$3.99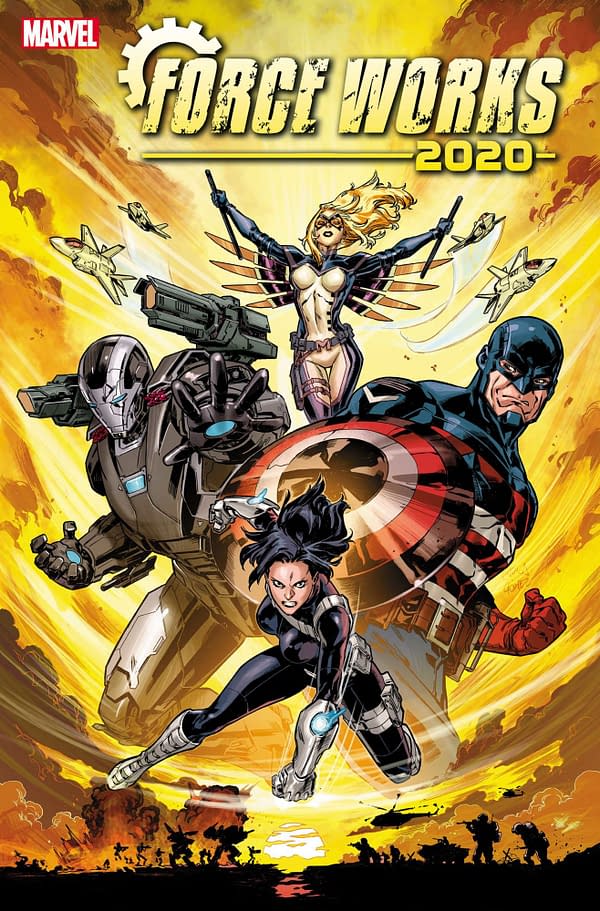 Enjoyed this article? Share it!