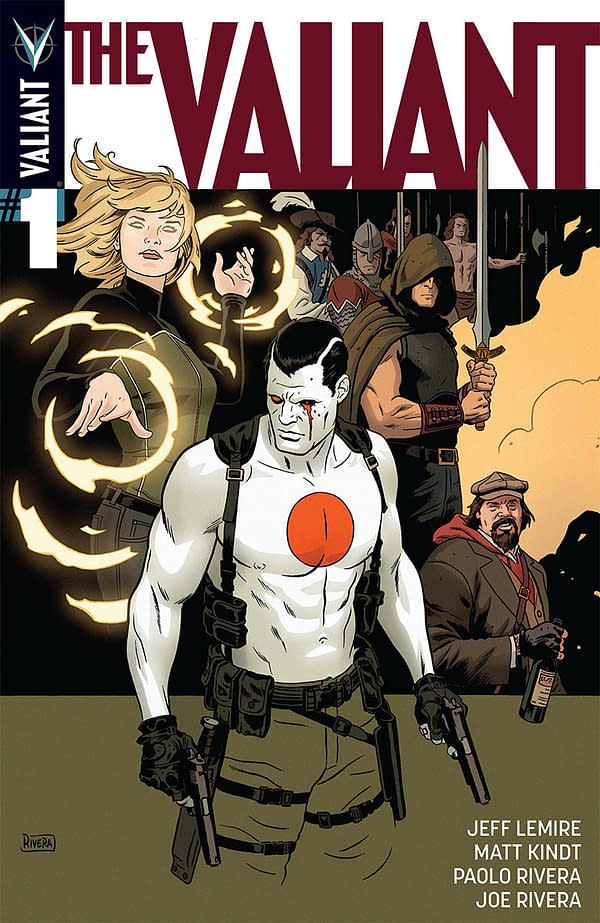 The first issue of Jeff Lemire, Matt Kindt and Paolo Rivera's The Valiant #1, published this week, has sold out of its 22,000 print run, and has gone to second print.
This version will be available on January 21st, the same day the second issue (previewed below) hits the stands.
The second print will also be in the Valiant Prestige format, an oversized 25-page first chapter, deluxe matte-laminate card stock covers, custom-designed end sheets, back matter curated by Rivera, and more, with no ads, for $3.99.
The Eternal Warrior has protected the Earth for more than 10,000 years. A master of countless weapons and long forgotten martial arts, he is guided by the Geomancers – those who speak for the Earth. During his long watch, the Eternal Warrior has failed three times. Each time, the Geomancer was killed…and a new dark age for humanity began. Each time, he was unable to stop The Immortal Enemy – a monstrous force of nature. A civilization killer. A horror that appears differently each time it arrives…and whose seemingly only purpose is to bring disorder and darkness to the world. Now, the time has come for The Immortal Enemy to return once more. But, this time, the Eternal Warrior will be ready. This time, he has a force greater than any single warrior. This time, he has…THE VALIANT.

An entirely self-contained, new reader friendly comics event spotlighting Bloodshot, Eternal Warrior, Geomancer, and a cast of heroes and villains from across the Valiant Universe, THE VALIANT #1 (of 4) is the beginning of a visionary new adventure from three of the greatest creative talents in comics today. On January 21st, find out why fans and critics are heralding THE VALIANT as the ultimate jumping-on point for readers new to Valiant's award-winning publishing line:
Here's a look at the second issue below,
The Immortal Enemy has crawled out from the black depths of history to destroy this generation's Geomancer and send Earth back to the Dark Ages! Now…the Eternal Warrior, Ninjak, and Kay McHenry must overcome their worst nightmares before the unlikeliest of white knights rides in to save the day. Will he be enough to battle back the unyielding evil that threatens to plunge the Valiant Universe into the darkness?

The battle ten millennia in the making continues on January 21st in THE VALIANT #1 (of 4) SECOND PRINTING and THE VALIANT #2 (of 4) – reserve your copies today! And don't miss each exciting new release from VALIANT NEXT – an all-new wave of ongoing series and prestige format projects from some of the premier creative talents in comics today. VALIANT NEXT begins with THE VALIANT in December and continues with five blockbuster new series in 2015: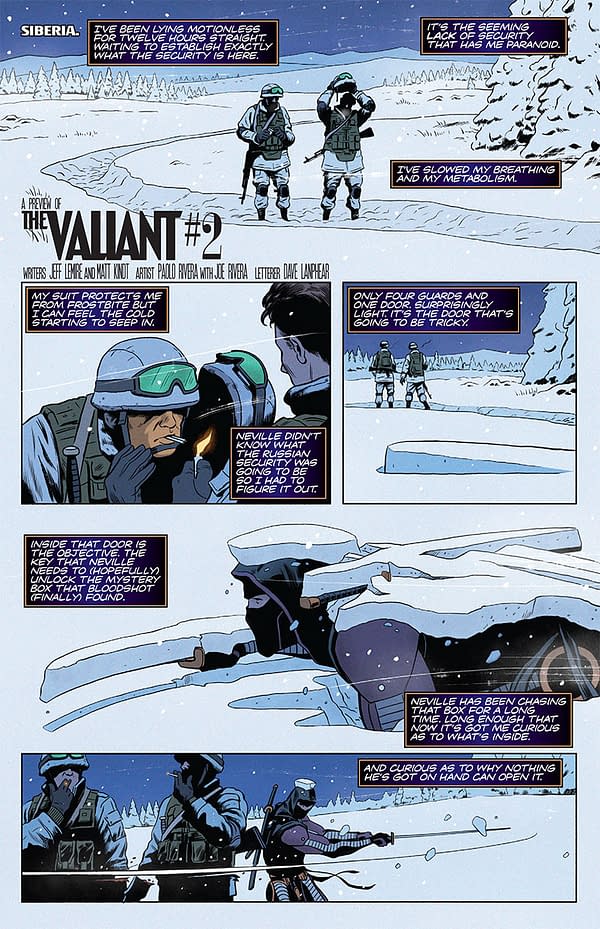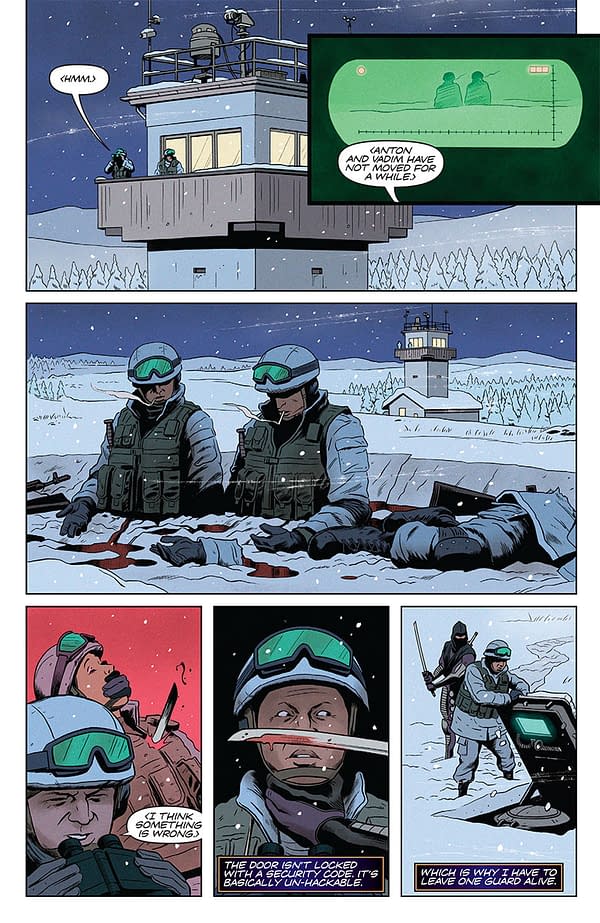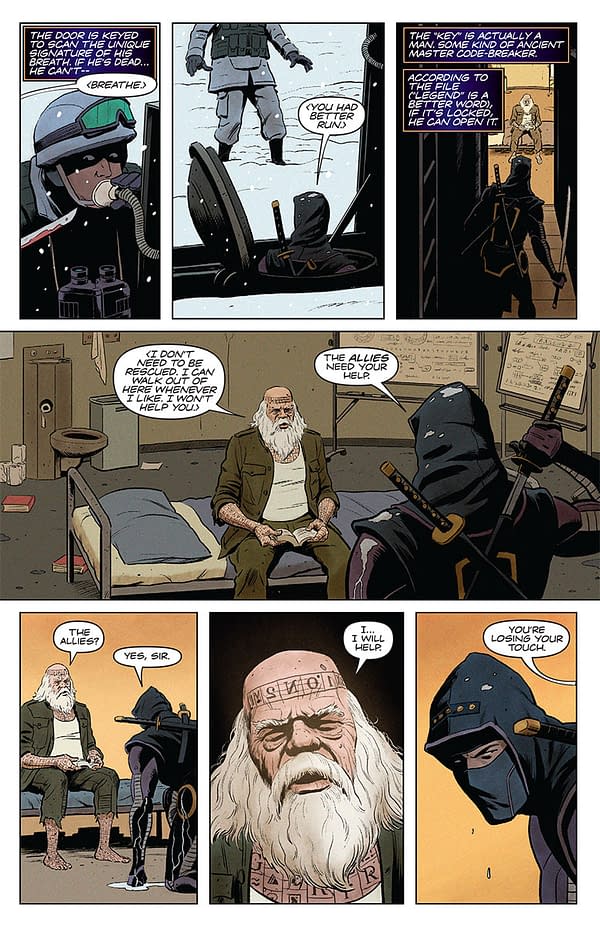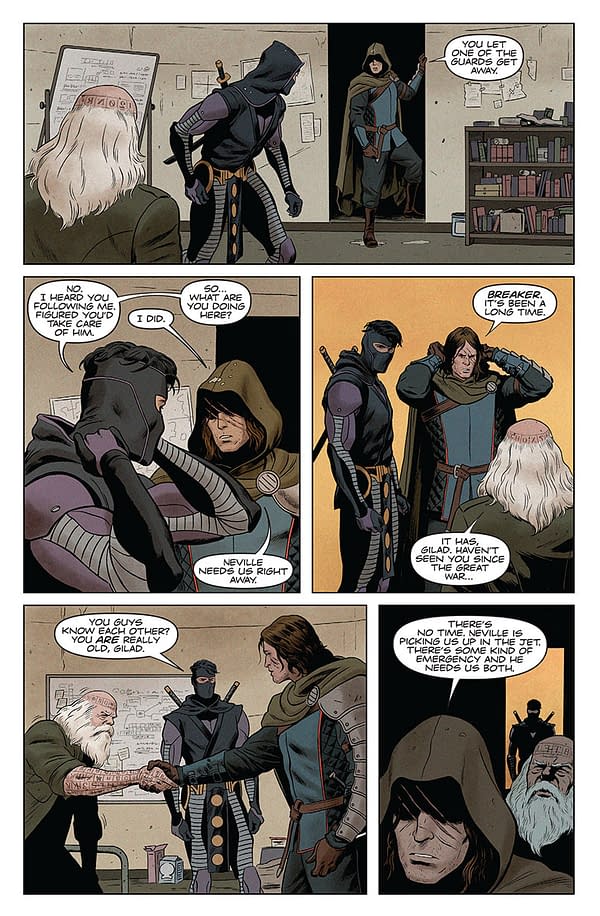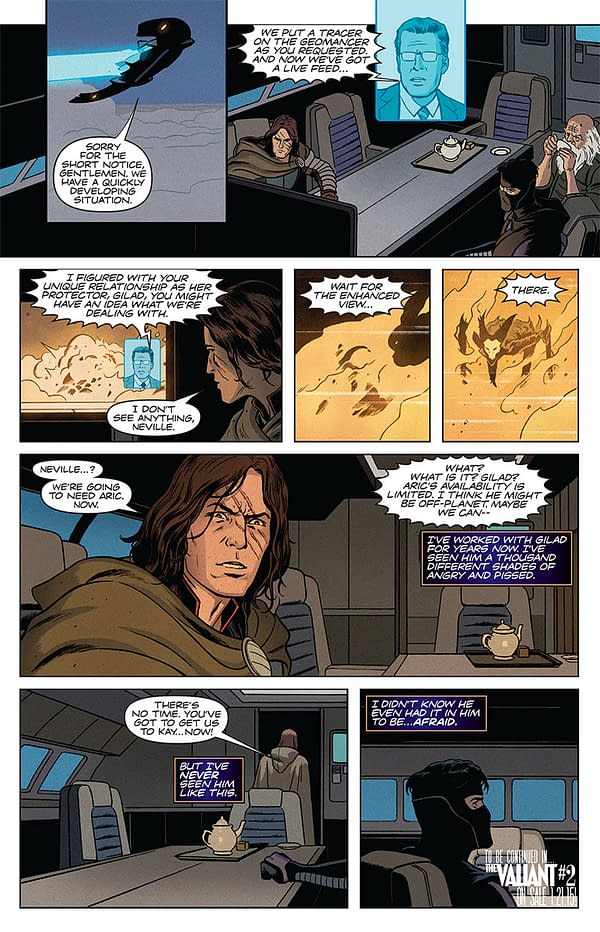 Enjoyed this article? Share it!