The art of the retcon is one usually reserved for comic book creators or editors, taking an important piece of Marvel's history and changing it to suit the needs of a newer story. We recently saw Marvel's Jordan White announce a major change to X-Men history when he said the wedding of Scott Summers and Jean Grey never happened. But now, in Amazing Spider-Man #19, continuing the Hunted storyline, The Vulture becomes the first comic book character to make a retcon himself!
Of course, it's not a long-past story that Vulture is changing here, but one that happened just last issue, when Vulture used The Gibbon as a human… er, simian shield, tossing him in the path of the Kravenbots so he could make his own escape, ultimately causing Gibbon's shocking death.
But in Amazing Spider-Man #19 by Nick Spencer and Gerardo Sandoval, Vulture explains it actually happened very differently…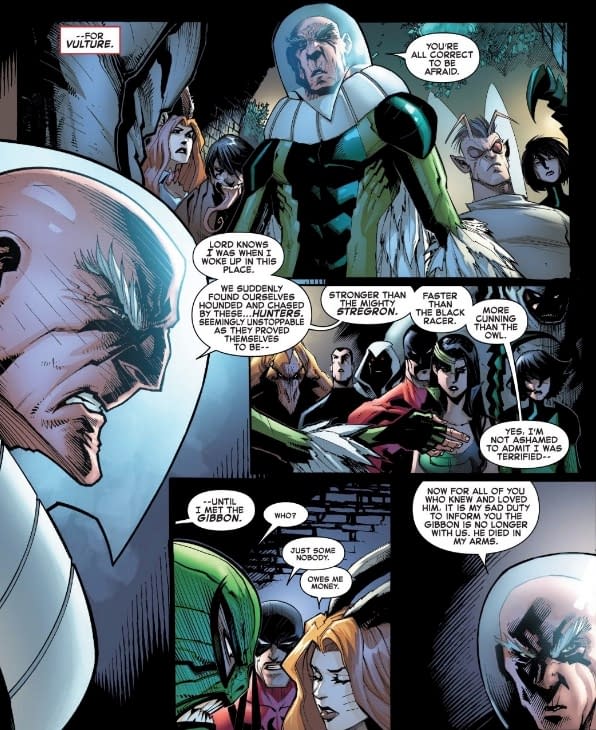 Wait, what? Wasn't it Spider-Man's arms that Gibbon died in after Vulture had long since abandoned him? But Vulture tells another story.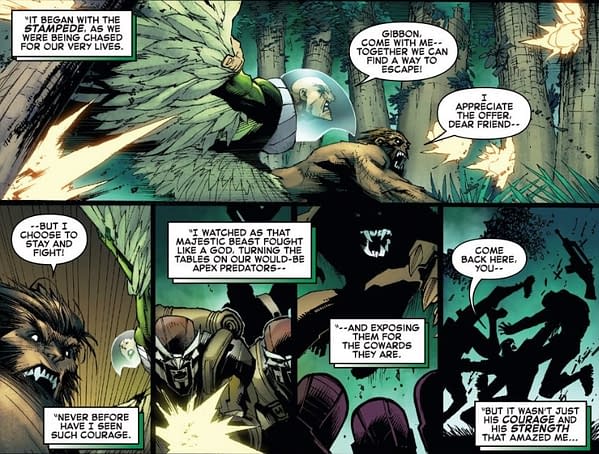 One in which Vulture comes off looking pretty damn good.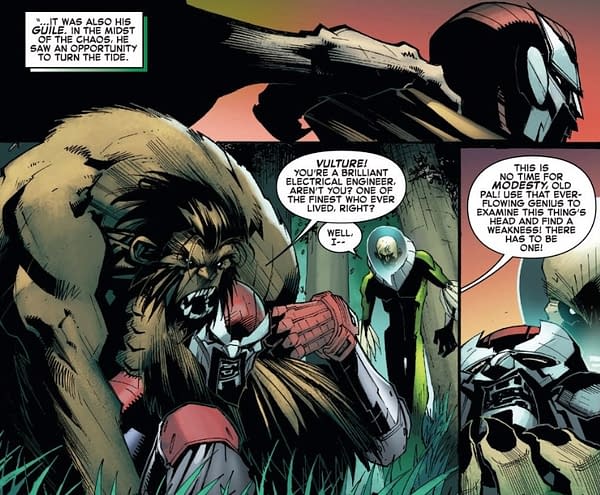 And, according to Vulture, The Gibbon heroically died to give Vulture an opportunity to learn the weakness of the Kravenbots, which he did.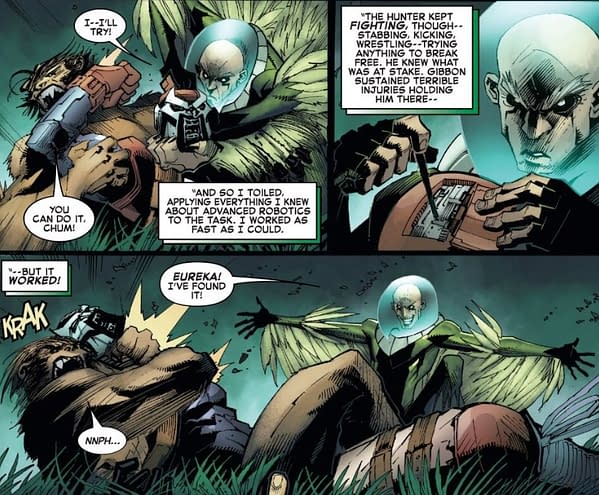 It's a story which Spider-Man takes issue with… but Vulture has proof.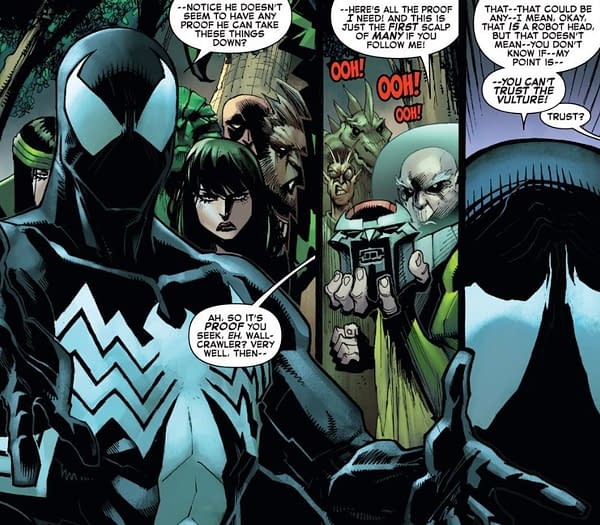 So who do you trust? Vulture's story does seem compelling. Plus, it's not like Marvel hasn't flagrantly ignored continuity before. Vulture is just doing what Marvel would have done in his shoes.
Amazing Spider-Man #19 is in stores now.
Amazing Spider-Man #19
(W) Nick Spencer (A) Gerardo Sandoval (CA) Humberto Ramos
"HUNTED" PART 3
• Something horrible happened last issue that's galvanized all the villains!
• Spidey desperately needs to get out of this horrible situation, but there are lives (innocent and otherwise) at stake and…well…he's Spider-Man.
Rated T
In Shops: Apr 10, 2019
SRP: $3.99
Enjoyed this article? Share it!