Posted in: Comics | Tagged: cartoon museum, comica, Comics, entertainment, forbidden planet, gosh, jacques tardi, kieron gillen, london, orbital, things to do, things to do in london, thought bubble
---
35 Things To Do In London In November If You Like Comics – From Jacques Tardi To Kieron Gillen's Watchmen
Exhibitions through November: Pre Code Horror Exhibition, Orbital Comics, Great Newport Street . Until 13th November.
Orbital Comics & Pop Culture Hound present a new exhibition based on the theme of Pre-Code Horror. Using the classic EC, Harvey & ACG comics as inspiration, a variety of today's artists present their own take on the classic pre-code style, including:Alison Sampson, Andy Belanger, Colin Lorimer, Hamish Steele, Jason Atomic, Jessica Martin, Owen Michael Johnson, Ryan Jenkyns, Shaky Kane & more, running to October 13th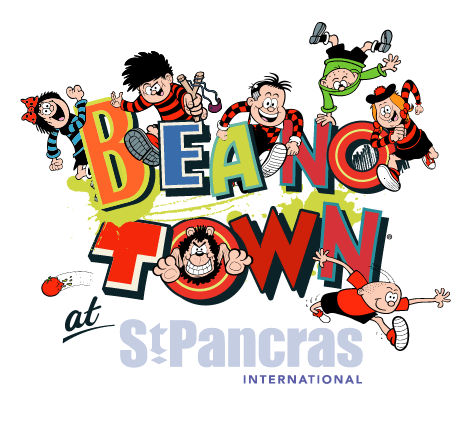 Beano Town comes to St Pancras, with exhibitions, workshops, and entertainment, until January. Graphic Details: Confessional Comics by Jewish Women. SPACE STATION SIXTY-FIVE, Building One, 373 Kennington Road, running until December.
While the influential role of Jews in cartooning has long been acknowledged, the role of Jewish women in shaping the medium is largely unexplored. This exhibition of original drawings, full comic books and graphic novels presents the powerful work of eighteen U.S., Canadian, and international artists whose intimate, confessional work has influenced the world of comics over the last four decades, creating an entirely new genre.

Many of the original artworks on display have never been exhibited in public until now. Artists run the gamut from pioneering Wimmen's Comix and Twisted Sisters artists of the 1970s and 1980s to the superstars of the new generation. Graphic Details is co-curated by Michael Kaminer, a New York journalist and collector whose December 2008 story on confessional comics in the Forward, the national Jewish newspaper, provided the impetus for the show. His collaborator, Sarah Lightman, is an award-winning artist, curator and arts journalist based in London who is researching a PhD at The University of Glasgow on Autobiography in Comics. Gekiga: Alternative Manga from Japan Cartoon Museum, 35 Little Russell Street
In the 1950s Japan was emerging from US occupation and embarking on the economic resurgence which was to make it an economic powerhouse in the 1980s. After the horrors of the war, entertainment of all kinds – novels, films, TV and manga were in great demand. The works of Osamu Tezuka (Astro Boy) and Machiko Hasegawa (Sazae-San) became hugely successful and inspired millions of children to draw their own comics. But by and large manga was seen as a juvenile phenomenon.

Gekiga was the spark which, between 1956 and the early 1970s, transformed manga from being the preserve of the young into a vast industry now read by millions of children and adults around the world. This exhibition shows how a small group of young artists, initially working in the Kansai area in and around Osaka, created a new style of powerful and dramatic narratives. Drawn in a more realistic and atmospheric style with grittier story lines, gegika attracted older teenagers, university students and eventually adult readers. The exhibition includes material never before displayed in Europe, including over 50 pieces of original artwork and reproductions from rare manga.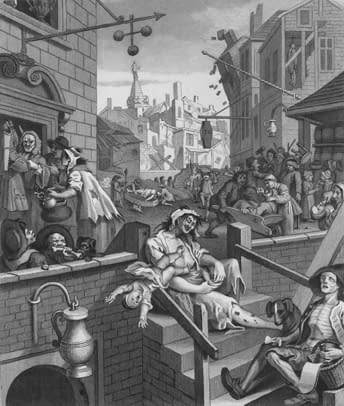 Hogarths's London, Cartoon Museum, 35 Little Russell Street
In the two hundred and fifty years since he died, Hogarth's commentaries on London have inspired numerous artists to look at life in London in their own time. Though neither a cartoonist nor strictly a caricaturist, his satires remain a touchstone for satirists from David Low and Ralph Steadman to Steve Bell and Martin Rowson. This exhibition invites the public to look more closely at the original pictures and discover a London which is sometimes horrifying, but always fascinating. Moose Kid Comics, Cartoon Museum, 35 Little Russell Street
A new children's comic was launched in June 2014 – Moose Kid Comics. Comic artist Jamie Smart – who used to create work for The Dandy and who currently draws for The Phoenix – came up with the idea for the comic after the The Dandy went out of print in 2012.

Jamie pulled together over 40 artists to create a comic to make children laugh. The comic is filled with make-believe advertisements and full colour stories about super grannies, angry badgers, farting cats and terrifying underwater creatures – something for everyone. Some of these images are currently displayed at the Cartoon Museum. And there are still a few copies left of the comic, available to buy from the Cartoon Museum Shop.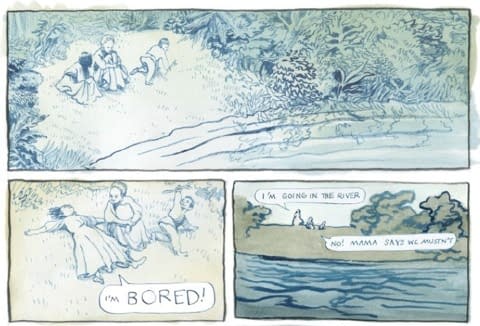 Observer/Cape/Comica Graphic Short Story Prize Exhibition.Central Saint Martins Platform Theatre Bar, Handyside Street, King's Cross, until November 7th
This free exhibition in the Central Saint Martins Platform Theatre Bar (above) allows you to enjoy reading the finalists' & winners' four-page Graphic Short Stories for the 2014 Competition. Now in its 8th illustrious year, the annual Observer/Cape/Comica Graphic Short Story Prize continues to discover remarkable talents in the UK, many of whom go on to develop graphic novel projects with Jonathan Cape.
To End All Wars. Barbican Library, Level 2, Barbican Centre, from November 3rd to November 23rd.
To End All Wars is an outstanding anthology of original graphic stories about The Great War, published by Soaring Penguin Press. This exhibition in The Barbican Library is curated by the Pen'rallt Gallery Bookshop, Machynlleth, Wales and presents a selection of scripts, sketches and artwork from several of the British and international contributors.
X-Men at Sky Studios, The O2, Noon-8pm until 16th November
Discover your mutant X-gene and put your new powers to the test in exclusive augmented reality fun. For the first time ever, see your hands transform with claws like Wolverine, shoot lightning bolts like Storm, or throw metal objects like Magneto.

We'll capture the magic for you to upload and share with your online universe when you get home. And that's not all. Sky Studios is filled with even more X-Men action to make your day out one to remember.
Events:
Saturday 1st November
Ben Willsher signing Dredd Uprise #1 and Diamond UK Exclusive Variant.Forbidden Planet, Shaftesbury Avenue, London. 1 – 2pm.
Comica Comiket – CANCELLED
Monday 3rd November
Kieron Gillen Talks Watchmen. Gosh Comics, Berwick Street. 7.30pm-9pm.
"A year ago in the pub, a friend asked writer Kieron Gillen what the big deal is about WATCHMEN. It got him thinking. This speech was the result of all those Kieron Gillen head thinks about that famous eighties comic with the smiley face on the front. A unique experience to see Kieron Gillen wave his hands and fanboy out about comics formalism in an intimate environment. Topics include nine panel grids, structuralism in story, his own autobiographical transformation during a chance encounter on Oxford Street, the unanswered challenge of Watchmen, how he rips it off and yet more nine panel grids. He promises he will also wear his most expensive of skull jackets. Do come. He is very lonely. Will probably include some Q&A or something too. You know what these things are like."
Kieron's talk is being filmed and seats are limited on a first-come-first-served basis
Supercrash : The Age of Selfishness – Darryl Cunningham & Danny Dorling. The Auditorium, Level 6, Foyles, 107 Charing Cross Road, WC2H 0DT £8.00/£4.00 Concs. – Book Here!
Acclaimed for his previous non-fiction graphic novels Psychiatric Tales and Science Tales, Cunningham is in conversation with Danny Dorling (below), Halford Mackinder Professor of Geography and author of Inequality And The 1% (Verso Books). Dorling hails Supercrash as "Remarkable, informed, accurate and incisive… At last there is a single, readable book that explains to the generation that came of age in 2008 what happened, why it happened and why it will happen again unless we change the way we think." Followed by book signings.
Tuesday 4th November
A Brief History of Manga by Helen McCarthy. Cartoon Museum, 35 Little Russell St. 6.30-7.30pm Free but must book
Helen McCarthy talks about her new book from Ilex Press, inspired by a charity event after the Great East Japan earthquake in 2011.A Brief History of Manga does exactly what it says on the small but perfectly formed cover – takes you on a whirlwind tour of this cultural smorgasbord's surprisingly cosmopolitan history. From an Englishman, a Frenchman and an Aussie on a gap year to the Benedict Cumberbatch version of Japan's fascination with Sherlock Holmes (and yes, that's the right word order,) the journey of manga is a ride packed with thrills, spills and surprises, especially when you zoom through all 150 years at a breakneck pace with no seatbelt.
Thursday 6th November
Randall Munroe of XKCD Signs 'What If?' Forbidden Planet, Shaftesbury Avenue, London. 12.30-1.30pm
Friday, 6th November
'What Makes A Cult Comic?' with Rob Davis, Ilya, Paul Rainey & Carol Swain. The Auditorium, Level 6, Foyles, 107 Charing Cross Road 7.00-8.30pm: £8.00/5.00 Book Here!
Not all comics are corporate global franchises spun off into endless merchandise and movies. Some of the very best comics are cult comics, defined as "honest, heartfelt, homemade" by Ilya, editor of The Mammoth Book of Cult Comics, launching tonight. Ilya joins three other leading graphic novelists to discuss their work and its place in comics culture.
Monday, 10th November
Goddamn This War!: Tardi with Pat Mills. The Auditorium, Level 6, Foyles, Charing Cross Road, 7 – 8.30pm. Tickets: £10.00/6.00
To reflect on the centenary of the outbreak of The Great War, Tardi makes his first ever public interview in Britain. He will be in conversation with Pat Mills, writer of Charley's War (Titan Books), the compelling saga of a young Cockney private enduring The First World War. An exceptional, unmissable encounter between two passionate anti-War comics creators.

Please note that Tardi will not be signing books at this event. In association with the Institut Français London, who are holding a concert on Tuesday November 11th in the Ciné Lumière with Tardi and his wife Dominique Grange. Photo of Tardi © and courtesy of Véronique Huyghes.
Tuesday, 11th November
Artist Guided Tour Graphic Details: Confessional Comics by Jewish Women. SPACE STATION SIXTY-FIVE, Building One, 373 Kennington Road, 6pm-7.30pm. Free
A curated tour of the exhibition with five of the Graphic Details
artists talking and discussing their work before the Symposium on the 12th. With Miriam Katin, Diane Noomin, Corinne Pearlman, Ariel Schrag and Ilana Zeffren. Alongside Sarah Lightman (co-curator) introducing and guiding the conversation. Putain de Guerre! with Tardi & Dominique Grange. Ciné Lumière, Institut Français, 17 Queensberry Pl, 7.00-8.30pm £15/£12 concs./£8 students
Performance combining songs, readings and images
In French & English.

On 11th November, the anniversary of the First World War Armistice, one of the greatest contemporary graphic novel authors and illustrators, Tardi, and his wife, the singer-songwriter Dominique Grange, will perform their work, Putain de guerre ! (Goddamn This War!). In a poignant evocation of the First World War, Dominique Grange will perform music from her own repertoire, as well as songs by unknown soldiers and pieces by Aragon and Ferré. Tardi will read caustic excerpts from Putain de guerre !, a graphic novel he created in collaboration with the historian Jean-Pierre Verney, while his images, taken from the same work, will be shown on screen. They will be accompanied on stage by five musicians from the Accordzeam group.

Brought to fame with the Adèle Blanc-Sec graphic novel series, Tardi has found favour with the public thanks to his work on The Great War, cumulating in C'était la guerre des tranchées and Putain de guerre !; a work which has enjoyed unanimous acclaim.

Followed by a book signing
Wednesday, 12th November The Wicked And The Divine TPB Launch Party with Kieron Gillen and Jamie McKelvie. Gosh Comics, Berwick Street. 7pm. Talk by Cory Doctorow, Orbital Comics, Great Newport Street, from 7.30 pm
Communities of Experience? A Symposium on Autobiographical Comics by Jewish Women, The Jewish Community Centre, London
Chaired by Sarah Lightman and Dr Heike Bauer. Confirmed participants include Prof. David Brauner (University of Reading) and Dr Ariela Freedman (Concordia University), Dr Ariel Kahn (University of Roehampton), Dr Pnina Rosenberg (Israel) and Graphic Details Artists: Corinne Pearlman, Miriam Katin, Diane Noomin, Ariel Schrag and Ilana Zeffren.The day will conclude with a cartoonist roundtable open to the public.
Friday, 14th November Matt Kindt and Brian Hurtt signing. Gosh Comics, Berwick Street. 1pm-2pm. Scott Snyder and Jeff Lemire signing. Gosh Comics, Berwick Street. 7.30pm-9pm. 3 item limit.
Sunday 15th November.
Get the train from King's Cross to Leeds for Thought Bubble. Or…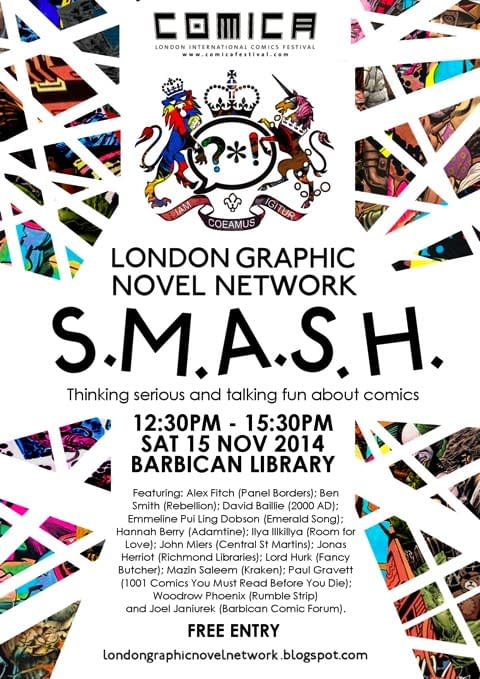 S.M.A.S.H.: Symposium on Matters of Art, Storytelling & History. Barbican Library, Level 2, Barbican Centre, 12.30-3.30pm. Free.
Comica Festival and The London Graphic Novel Network team up to offer you the chance to hear and participate in a free, free-spirited threesome of opinionated panel discussions with creators and critics: Alex Fitch (Panel Borders); Ben Smith (Rebellion); David Baillie (2000AD); Emmeline Pui Ling Dobson (Emerald Song); Hannah Berry (Adamtine); Ilya (Room For Love); John Miers (Central Saint Martins); Jonas Herriot (Richmond Libraries); Lord Hurk (Fancy Butcher); Mazin Saleem (Kraken); Paul Gravett (1001 Comics You Must Read Before You Die); Woodrow Phoenix (Rumble Strip) and Joel Janiurek (Barbican Comic Forum).
Sunday 16th November.
Stay in a hotel in Leeds for Thought Bubble.
Monday, 17th November Emily Carroll signing Through The Woods. Gosh Comics, Berwick Street. 6pm-7pm with a bookplate editon.
Tuesday, 18th November
The Gothic Graphic Story: Emily Carroll with Isabel Greenberg. Bronte Room, Conference Centre, British Library, King's Cross. 7.00-8.30pm Tickets: £8/6/5 Book Here!
Emily Carroll makes her exclusive London speaking engagement at The British Library as part of this year's Comica Festival and to tie in with their exhibition Terror and Wonder: The Gothic Imagination. Carroll will be in conversation with the celebrated British graphic novelist Isabel Greenberg, whose first book in 2013, The Encyclopedia of Early Earth (Jonathan Cape), was picked by Time magazine as one of the ten best books of the year.
Wednesday, 19th November Jason Aaron,Jason Latour, Ivan Brandon and Tom Muller signing. Orbital Comics, Great Newport Street , from 5pm.
Simon Bisley and Martin Brennan signing 13 Coins. Forbidden Planet, Shaftesbury Avenue, London. 1 – 2pm.
Digital Comics: Evolution and Revolution. Médiathèque, Institut Français, 17 Queensberry Pl. Tickets: £5 Book Here… 7.00-8.30pm
Daniel Merlin Goodbrey, webcomics wizard and co-developer of new comics-making app Electricomics. David Lloyd, co-founder/editor of the digital comics anthologyACES Weekly. Chloe Pursey, UK Editorial Director of digital graphic novels publisher Seqential and Panel Nine and Fabien Vehlmann, writer and co-founder of the French digital comics anthology Professeur Cyclope in association with Arte:

Their presentations and spirited discussions will be accompanied by demonstrations of digital comics innovations. This Comica Conversation is hosted by graphic novelist Nye Wright and organised in association with the Institut Français London.
Friday, 21st November Brandon Graham and Inkstuds: Signing and Live Podcast. Gosh Comics, Berwick Street. Signing between 5pm – 7pm followed by live podcast from 7.30pm-9pm. Signing limit of three items.
Monday 24th November
Laydeez do Comics Foyles Bookshop, 107 Charing Cross Road 18.30-20.30, Free but must be booked.
Laydeez do Comics is a unique monthly graphic novel forum with a focus on comic
works based on life narrative, the drama of the domestic and the
everyday.
Bryan Talbot talk at the Cartoon Museum, 35 Little Russell Street
Wednesday, 26th November Christian Ward signing of ODY-C. Gosh Comics, Berwick Street. 6-7pm.
Bryan Talbot signing Grandville: Noel. Forbidden Planet, Shaftesbury Avenue, London. 6-7pm.
Friday, 28th November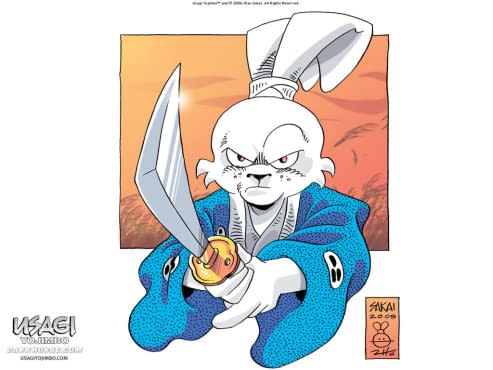 Usagi Yojmbo, Southwark Playhouse, from Nov 28th until January.
Adapted by Stewart Melton for Southwark for the stage, directed by Amy Draper. Ages 8-plus.
---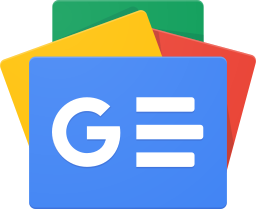 Stay up-to-date and support the site by following Bleeding Cool on Google News today!