Think About The Ink: A History Of Iron Man's Mandarin
[youtube]http://www.youtube.com/watch?v=A2pn2JRQR-I[/youtube]
This video was filmed before seeing Iron Man 3. Grace Randolph writes;
Ben Kingsley is The Mandarin in Iron Man 3 2013, kicking off Marvel Phase 2. Disney and Marvel Studios bring Iron Man 3 to the silver screen as their follow up to The Avengers, and Shane Black gives us his version of Iron Man villain The Mandarin! Host Grace Randolph, from Beyond The Trailer, and guest Alan Kistler talk about the history of The Mandarin in comics, movies, television and animation. Will Ben Kingsley do The Mandarin justice? And what's up with the Mandarin and his rings? Has China influenced the movie version of The Mandarin? If you're wondering what to make of the surprise twist in Iron Man 3, then watch this video to understand where The Mandarin came from! Enjoy Iron Man 3 in 2013, all part of Phase 2 from Marvel Studios! Think About The Ink is presented by Bleeding Cool.
And you can pre-order Alan's Doctor Who book here…
---
---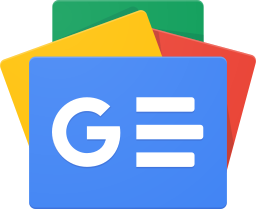 Stay up-to-date and support the site by following Bleeding Cool on Google News today!