Posted in: Avengers, Comics, Marvel Comics | Tagged: beyonder, marvel, Monica Rambeau
---
Time To Revisit The Origin Of Monica Rambeau & The Beyonder (Spoilers)
Once upon a time, Monica Rambeau was Captain Marvel. She fought against the Beyonder in the Secret Wars. Then she came home. But what really happened?
---
Thanks to The Marvels and Secret Invasion, it looks like this could be Monica Rambeau's year. Her new series Photo saw her returning a mystic doodad to Doctor Strange last month…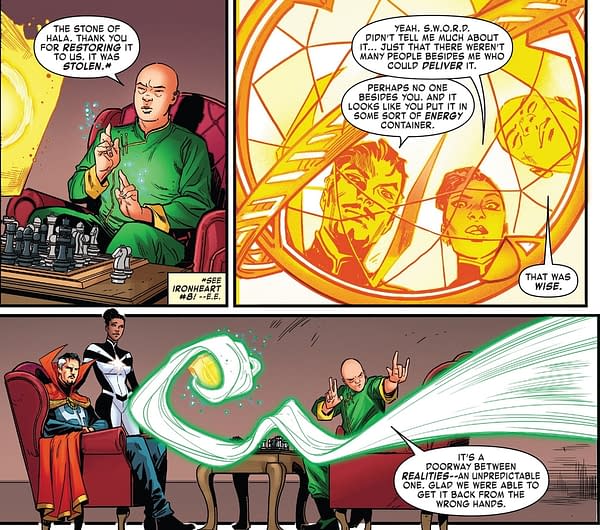 Set up by writer Eve L Ewing in her Ironheart series…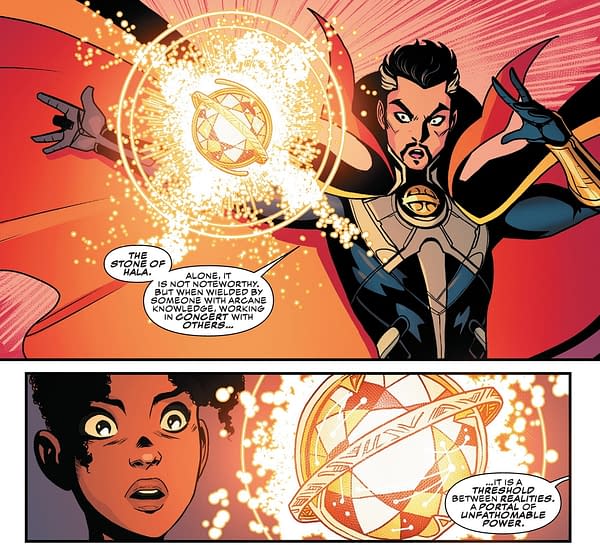 Which itself seemed to be pursued by a "hinge" creature…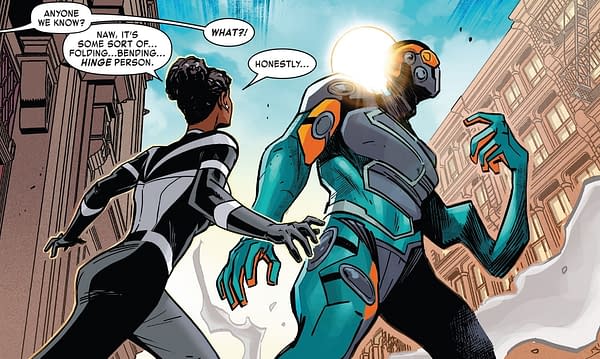 And she'd have gotten away with it too if it wasn't fort the pesky kids.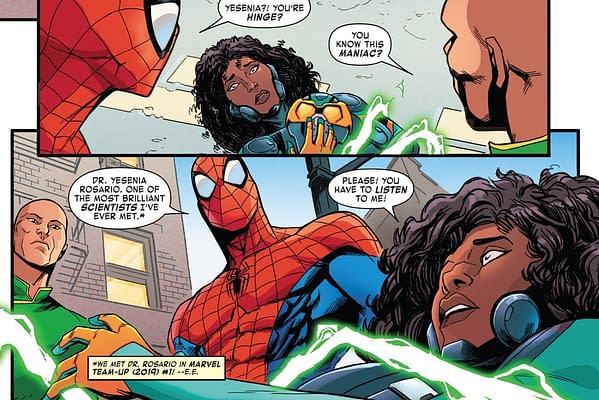 Yes, that's right, also written by Eve L Ewing. She's creating her own Ewing-verse withing Marvel. A bit like a certain other Ewing at Marvel has done…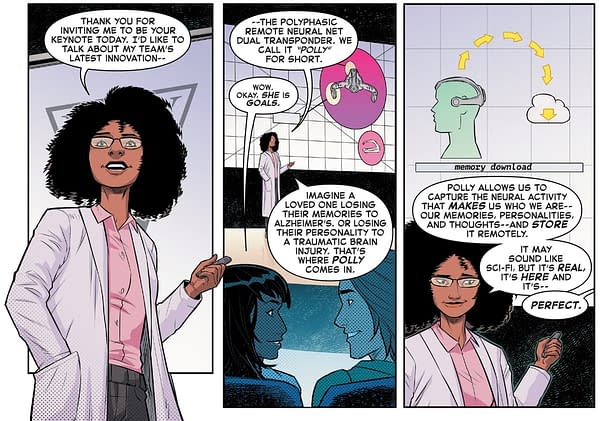 And just like Al Ewing, Eve L Ewing has her own version of the Beyonder to bring into the mix.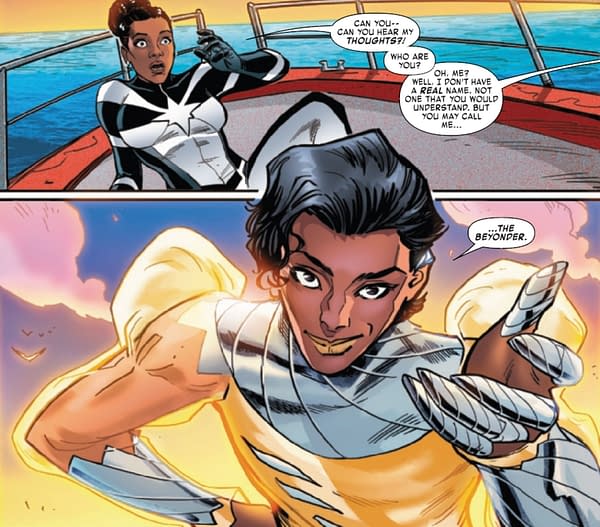 And it seems that there is something drawing this version of the Beyonder to her…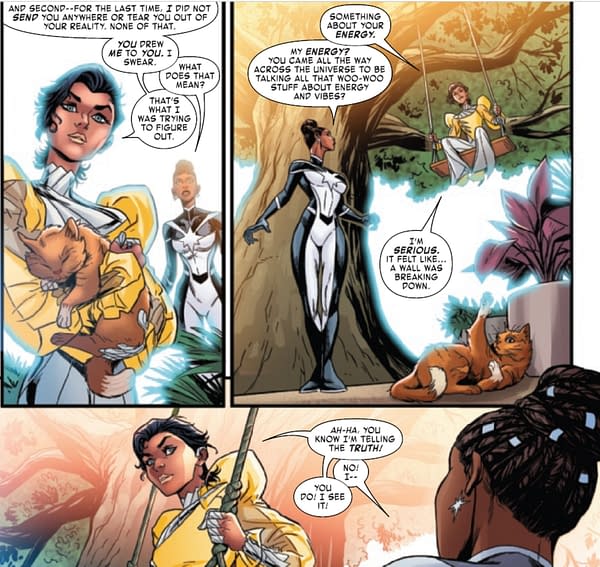 And this Beyonder has got special flashback powers.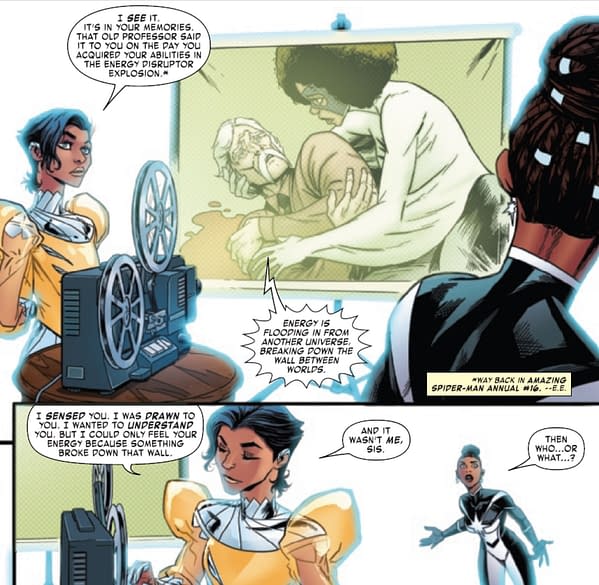 Energy flowing from another universe… that's basically the Beyonder, right? Let's ride that flashback to a comic not written by either Ewing, but Roy Thomas.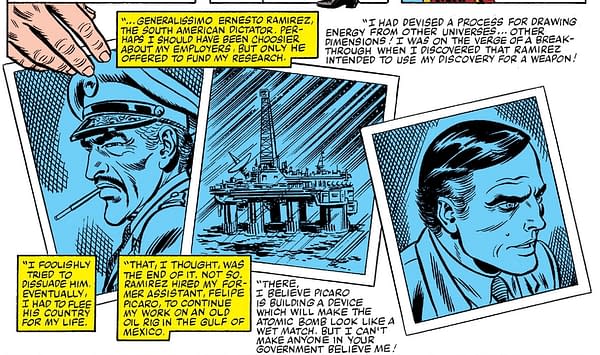 When scientific plans were afoot regarding drawing energy from other universes…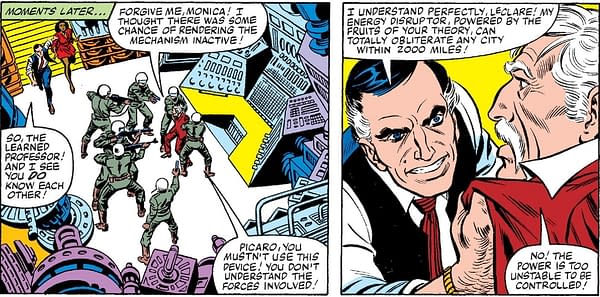 And bad men were trying to take those powers for themselves. Just the circumstances you need for…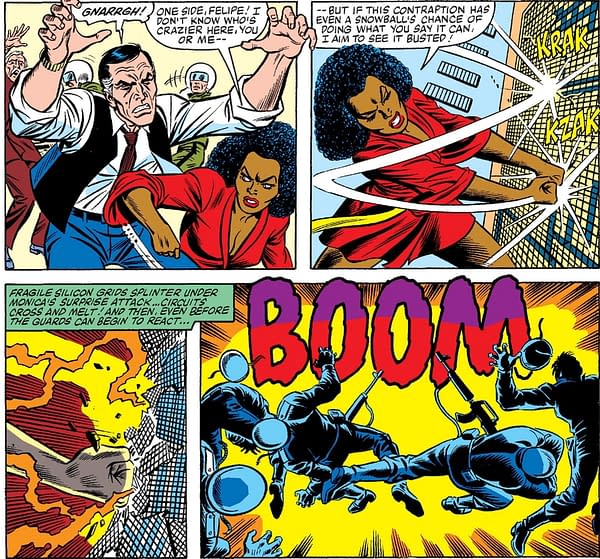 …an accidental superpowered origin story. And that tiny bit of mologie from the flashback…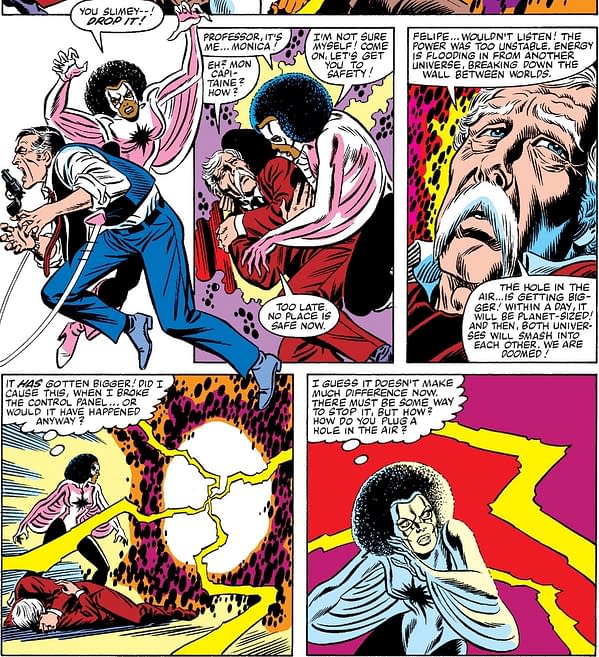 The Beyonder was a being of immense power granted sentience by incompleteness, after the Molecule Man's origin in similar fashion to Monica Rambeau. But this Beyonder is different to that one and does not know Monica. Might this be a Beyonder created by her own origin accident? And did it create the Stone Of Hala?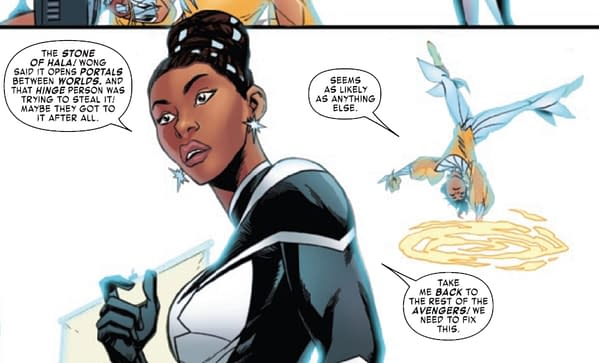 Looks like it;'s time for a deep dive into that origin story, of Beyonders and more… Monica Rambeau: Photon #1 by Eve L Ewing and Luca Maresca is published today by Marvel Comics.
MONICA RAMBEAU PHOTON #2 (OF 5)
MARVEL COMICS
OCT221127
(W) Eve L. Ewing (A) Luca Maresca (CA) Lucas Werneck
GOING ABOVE AND BEYOND!
Have you ever had one of those days where everything is going wrong? Like you've somehow been sucked across the infinite cosmos into the wrong corner of fragmented space-time? And you run into someone from your past you really can't stand? Like, say, someone from…beyond? If so, maybe you'll have some good advice for Monica. (She'll take what she can get.) Rated T+In Shops: Jan 11, 2023 SRP: $3.99
---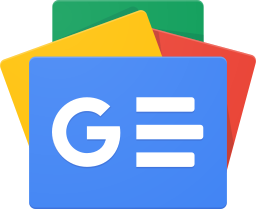 Stay up-to-date and support the site by following Bleeding Cool on Google News today!