Titan Comics' Hard Case Crime Solicits For February 2017 – (re)Assignment, Triggerman And Peepland
Splitting out Titan Comics solicits for February 2017, and here's their crime line with Hard Case Crime… Doctor Who and Games to come later, when the PR people send them over to Bleeding Cool. Nobody steal them!!!
(re)ASSIGNMENT #2
Writers: Walter Hill, Matz
Artist: Jef
FC – 64pp – $5.99 – On sale: February 1, 2017
Comic book behind the upcoming new movie staring Sigourney Weaver (Aliens) & Michelle Rodriguez (Fast & Furious) and directed by Walter Hill (The Warriors)
A crime noir thriller from the team of critically acclaimed Hard Case Crime series Triggerman – Walter Hill, Matz and Jef!
Published for the first time in English! COVER A: Alex Shiboa (DEC161957) COVER B: Simone di Meo (DEC161958) COVER C: JEF (DEC161959)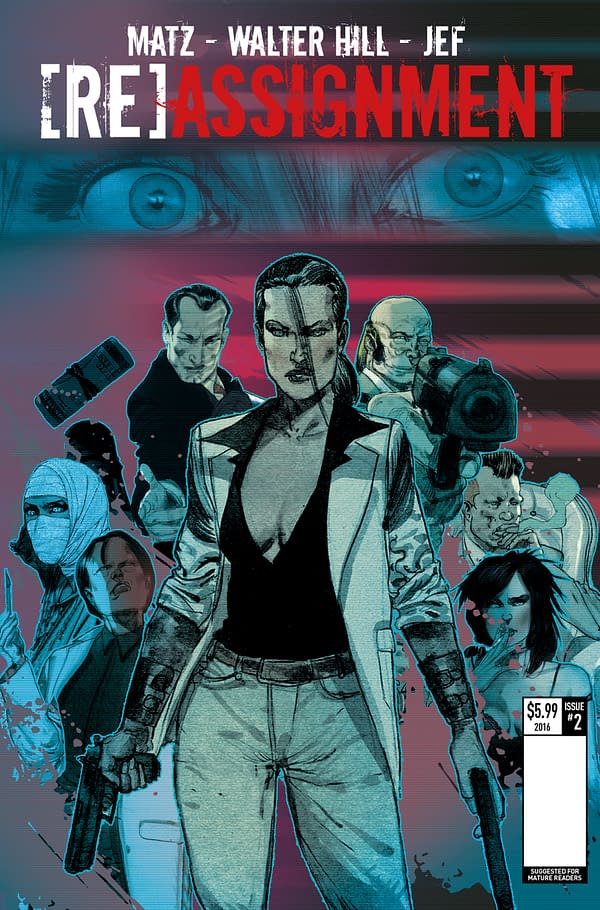 COVER D: JEF (DEC161960)
Triggerman #5
Writers: Walter Hill, Matz
Artist: Jef
FC – 32pp – $3.99 – On sale: February 8, 2017
FINAL ISSUE!
From visionary director of The Warriors, Walter Hill!
Lawless meets Bonnie & Clyde!
"A beautiful book! 10 out of 10" – Newsarama COVER A: Tomm Coker (DEC161961) COVER B: Mack Chater (DEC161962) COVER C: Steve Scott (DEC161963)
Peepland #5

Writers: Christa Faust, Gary Phillips
Artist: Andrea Camerini
FC – 32pp – $3.99 – On sale: February 22, 2017 COVER B: Ben Oliver (DEC161965)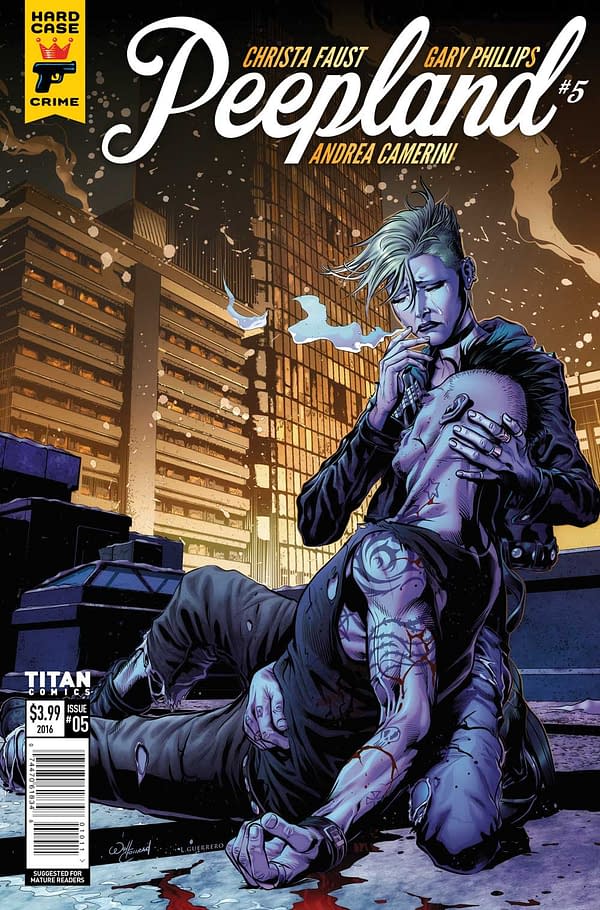 COVER C: Will Conrad (DEC161966)