Titan Confirms Publishing European Adaptation Of Millennium Trilogy At ComicsPRO We mentioned the other week that Titan Comics were publishing the European adaptation of the Millenium Trilogy starting with The Girl With The Dragon Tattoo.
And today, Titan Comics told ComicsPRO that's exactly what they were doing. And making it part of their Hard Case Comics line, alongside new titles Quarry and Normandy Gold.
This year, QUARRY makes the leap to comics for the first time ever in an all-new series titled "Quarry's War," penned by Collins, whose other work includes Batman, Dick Tracy, Ms. Tree, and the groundbreaking graphic novel Road to Perdition, which inspired the Academy Award-winning film starring Tom Hanks and Paul Newman.

Set in the 1970s, "Quarry's War" will give readers their first detailed look at Quarry's time as a sniper in Vietnam – and the deadly crisis he faces when figures from his past reappear after he comes home.

Presenting a new vision of the worldwide bestselling Millennium novels by Stieg Larsson, THE GIRL WITH THE DRAGON TATTOO is the first comic book adaptation of Lisbeth Salander's harrowing story ever to appear in English. Written by Sylvain Runberg (Orbital) and illustrated by José Homs (L'Angélus) and Man, with an all-new translation by Rachel Zerner, THE GIRL WITH THE DRAGON TATTOO tells a story of violence and cruelty, family secrets and international intrigue, with deception and betrayal coiling around each corner.

Facing prison time for slander, discredited journalist Mikael Blomkvist is hired by a reclusive industrialist to investigate a decades-old family disappearance. Aided by the mysterious computer hacker Lisbeth Salander, the two soon discover a brutal trail of murder and deception leading right up to the present day.

Sex, violence and corruption collide in NORMANDY GOLD, a gritty thriller set in 1970s Washington D.C., written by acclaimed author Megan Abbott (You Will Know Me, TV writer on HBO's The Deuce), and bestselling crime novelist Alison Gaylin (What Remains Of Me), with art by industry legend Steve Scott (Triggerman, JLA).

When her younger sister is found murdered in a D.C. hotel, relentless Sheriff Normandy Gold dives headfirst into the seedy world of prostitution and politics, soon discovering a twisted conspiracy that could lead right to the White House.

NORMANDY GOLD #1 (on-sale June 14, 2017) and MILLENNIUM: THE GIRL WITH THE DRAGON TATTOO #1 (on-sale June 28, 2017) are both available to order from the April edition of PREVIEWS. QUARRY is scheduled for a November 2017 launch, and will be available to order from an upcoming edition of PREVIEWS.
---
---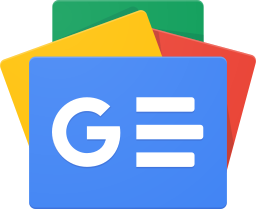 Stay up-to-date and support the site by following Bleeding Cool on Google News today!