There are semi-spoilers for Amazing Spider-Man #3 published last week, Secret Wars #7 published today, and also larger spoilers for Uncanny Avengers #2 also published today. Read them in that order. And bring on the warning. So, the battle royale begins in Secret Wars #7. And everyone is preparing their moves against Doom, as he prepares his moves against them. And Mister Fantastic prepares for the inevitable…
Well it's a journey that lead superheroes rarely take – although possibly becoming a little more common of late.
In last week's Amazing Spider-Man #3, we saw what Peter Parker had mounted in the newly bought Baxter Building, in memory of its previous occupants. Which did give the idea that Reed Richards and Sue Storm were out there. Back in the day, we ran a rumour that they would be "in mourning" – possibly for their children? We didn't know. And while we got it right that the Thing would be in Guardians Of The Galaxy…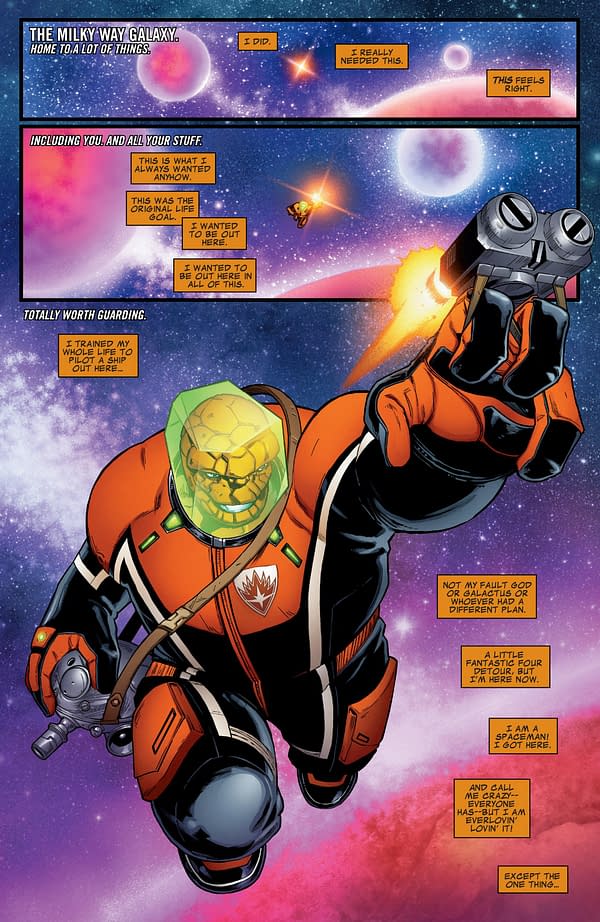 …as for Mister Fantastic at least, he won't be coming back for sometimes because, after whatever it was that happened eight months ago…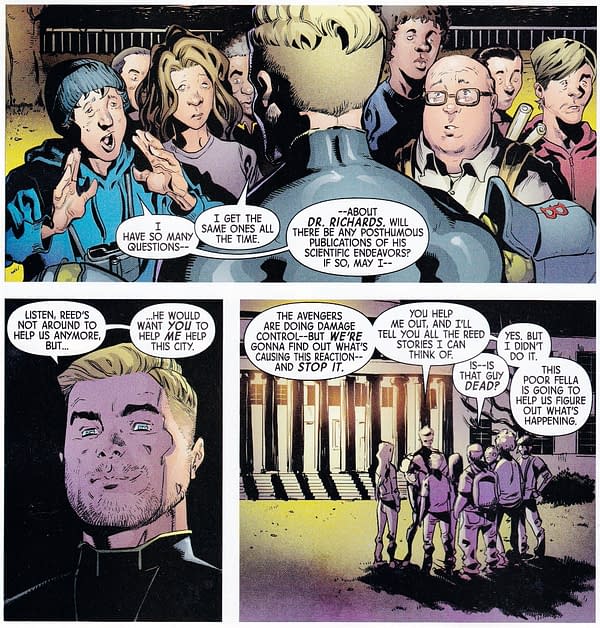 .. he's dead. That is what posthumous means after all. Unless it's a lie and it's being covered up. But until then, it looks like Mister Fantastic has been Perlmuttered to death. Hey, remember that San Diego Comic Con T-shirt that Bleeding Cool staffers wore this year?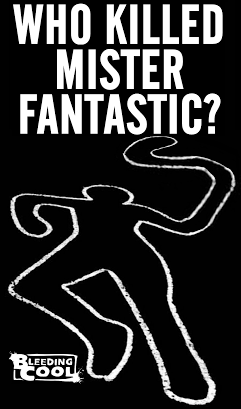 Now I know how Charlie Brooker must feel…
UPDATE: Well Sue Storm seems to have a future in the Marvel Universe at least. Or rather her legacy does, in All-New All-Different Hawkeye #1, partially set twenty years in the future.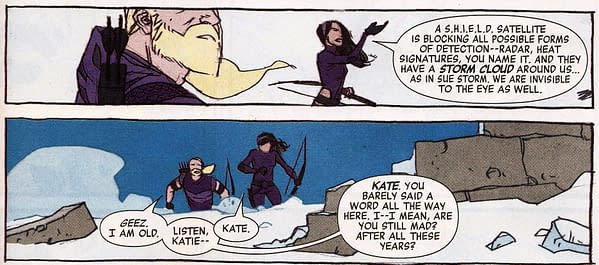 Comics courtesy of Orbital Comics, London. Where, tomorrow at 5.30pm, Noelle Stevenson will be signing Lumberjanes and at 7.30pm hosting an Orbital Director's Commentary. The signing is open to everyone, but the Director's Commentary is ticketed to avoid over-crowding.
Enjoyed this article? Share it!