Posted in: Comics | Tagged: axis, Comics, entertainment, inhumans, magneto, marvel, Marvel Comics, mutants, no more mutants, quicksilver, scarlet witch
---
How Today's Axis #7 Will Retcon Scarlet Witch And Quicksilver Forever. Spoilers, Obviously.
So, today's Axis will give you two big spoilers. You may already suspect both are coming. But they do have wider impact….
The first, occurring midway through the comic, appears to be setting up the future of Scarlet Witch and Quicksilver. Wanda and Pietro Maximoff. First introduced in 1964 in X-Men, they were part of the Brotherhood Of Evil Mutants and the children of Magneto. Later they would reform, join the Avengers and would then have a fractious relationship with a variety of other Marvel members. Recently both Fox and Marvel Studios seem to have been warring over who has the right to use the characters in their films. Originally introduced in the X-Men, which Fox has perpetual rights over, they gained prominence in Avengers, which Marvel claims the rights to. And so the un-codenamed siblings appeared in X-Men First Class, and in different forms at the end of Captain America: The Winter Soldier. – with larger roles to come in Avengers: Age Of Ultron. But how? Well, at NYCC it was announced that in upcoming Uncanny Avengers, Quicksiler and Scarlet Witch would no longer be mutants. The idea is that they may be Inhumans all along. But how? Well, today's Axis #7 gives us the first step. With the inverted Scarlet Witch casting a very specific spell. Basically, if you are related to Scarlet Witch, then… …it's not going to be good. And poor Quicksilver…. But what about daddy dearest? Magneto is not the father of Scarlet Witch and Quicksilver, even though he clearly thought he was. Retcon alert! Retcon alert!
So… are Quicksilver and Scarlet Witch Inhumans rather than mutants now that they are no longer the children of Magneto? What's Lorna going to say now?
Oh and for the second spoiler? It's the final page of the comic… well, I'm not going to run that here. I am, however, going to link to a previous story. Your choice whether to click or not….
Axis #7 is published today by Marvel Comics. Comics courtesy of Orbital Comics, London. Hosting a Becky Cloonan signing and artist commentary on Gotham Academy tonight.
---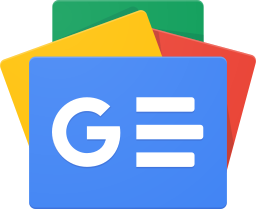 Stay up-to-date and support the site by following Bleeding Cool on Google News today!