Today's Walking Dead Vs Afterlife With Archie
Two big zombie comics out today. Walking Dead and Afterlife With Archie. Both are in the middle of intense drama, but how do they stack up against each other?
Well, both look at the relationships between men and women in crisis. Afterlife With Archie shows Betty and Archie discussing his love for her – and for Veronica and how, just as they are trapped in a town with rampaging zombies, they are also trapped to repeat the cycles of their personal life. While Walking Dead goes for violence as a solution to getting stuck in an emotional spin cycle. Both comics see characters assess the situation they are in, accept the realities and come to terms with their current state. Though I'm not sure if I find a zombie outbreak in Riverdale more surprising than the fact that there is actual looting in the town. That's right, actual looting in Riverdale. While Carl is growing so quickly into Rick II, he's now a confident of war strategy. But both comics have to give you something you once knew, and now… may not know. Or not be familiar with anymore. Or see destroyed, utterly. Archie Comics gives you Pop's Diner… Yeah, you'll need a lot of root beer floats to but that little lot out. And Walking Dead gives us a woman with a bag over her head. Is she who you think she is? What has Negan's crew done to her? You'll have to buy the comic to find out.
So, a final tally… emotional maturity and complexity? Archie wins. What's in the box? Walking wins. Zombie action? Archie wins. But human action? Walking wins. Let's call it an undead tie…
Young Avengers #15 is published today. Comics courtesy of Orbital Comics, London. Currently hosting a Game Of Thrones exhibition featuring the storyboard and illustration work of Will Simpson, who will be giving a public talk on his work on Friday evening. ---
---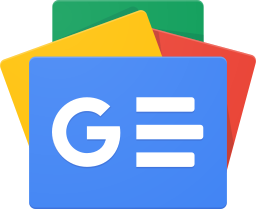 Stay up-to-date and support the site by following Bleeding Cool on Google News today!