Posted in: Comics | Tagged: David, sdcc, Tom King
---
Tom King Clarifies Situation with Bodyguard and Death Threats
Superstar writer Tom King sparked an uproar on social media when he revealed that he was traveling around San Diego Comic-Con with a "bodyguard" in response to death threats he received over Batman #50.
Earlier today, Bleeding Cool's Rich Johnston reported that the man named David in King's tweets is not a professional bodyguard by trade.
But he's not a bodyguard. He's Dave, who helps run Fan Expo Toronto. Described by those who know him as "a big teddy bear of a man". He's as much a bodyguard as Batman is Catwoman's husband…
But while that may not be David's normal job, according to King, it is the function he's performing. King spoke to video game website Polygon about the situation. In his statement, King said that David was assigned to him by his agent, adding that that the spoiling of Batman #50 days before its release intensified the backlash.
I was assigned a bodyguard by my con agent. Anyone who read the issue and felt that pain would get a little salve with it, and you'd see that there's that twist at the end that sort of says this isn't over. For five days [fans] didn't get the salve, and they didn't get the twist. They just got the pain. And so for those five days, understandably people were very upset […] and I can't blame them. And it used to be when you're very upset you yelled in the shower, now when you're very upset sometimes yell on your phone. And some of those people, you know, they said some things that were, you know, just like, 'Go kill yourself' or 'I'm going to come after you' or 'You're fucked.'

What I got was a mere percentage of with some people get. There used to be a bounty on my head from the fucking Taliban — I can deal with a few Twitter followers.
Well, even so, one can never be too careful in this day and age. That's especially true for creators who suffer from a higher volume of threats and abuse, as King acknowledged, but lack King's experience as an employee of the CIA. And it goes without saying, obviously, that whether a comic book is spoiled before release or not, it's never appropriate to threaten anyone over it.
Polygon also obtained a statement from DC Publisher Jim Lee, which said:
I would imagine it comes from Batman #50. It does happen, sadly, but we always tell creators if you feel any sense feeling imperiled or in danger we'll do what it takes to make sure that they feel protected.
Stay safe out there.
---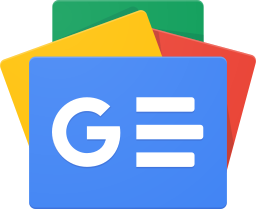 Stay up-to-date and support the site by following Bleeding Cool on Google News today!