We know that Booster Gold and Harley Quinn will be heading up the new Heroes in Crisis event by Tom King and Clay Mann. Oh, and that everyone will be dead.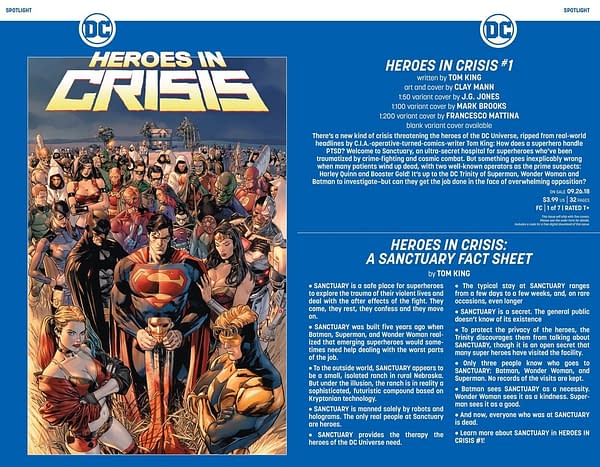 But Bleeding Cool has been leaked the news of the third main character in the series — and what their roles will be.
Alongside Harley Quinn and Booster Gold will be Wally West, the Flash — who has been undergoing some troubles in his own title.
With the discovery that he had children.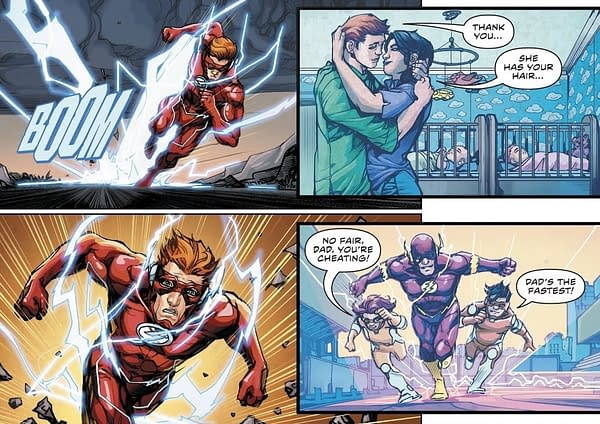 That they were deleted by time — or Dr Manhattan.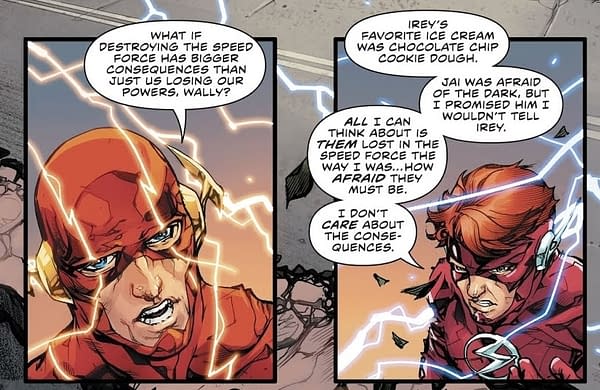 Enough to traumatise any superhero.
And so Wally West joins the Sanctuary. And, as the solicit says, everyone dies — apart from three people. Wally West, Booster Gold, and Harley Quinn. And all three are suspects for the inmates' deaths.
And that's why these heroes in particular are in crisis.
Hmm, I wonder what that means for Poison Ivy?
Enjoyed this article? Share it!