Tom King On Omega Men's Twelve Issue Storyline, Two Months Ago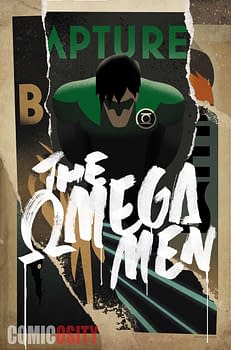 Hindsight is a terrible thing. From a interview with Tom King arranged by DC Comics PR with their media partner, CraveOnline.
CraveOnline: What can you tell us about your twelve issue storyline?
Tom King: I have a lot of stories to tell with these characters and this world, and if they let me, I will tell them. But for now, I view the first twelve issues of this series as a complete story with a beginning, middle and—most oddly for comics—an end. Every panel, every line of dialogue is planned out to serve that basic twelve issue arc.

The reasoning behind this is that I want the stakes in these issues to be high, and if you don't have an endpoint, and if it's all just climatic moments looking to join other climatic moments onto infinity, the stakes can get lost in the muddle of it all. Of course everyone will be fine. They have to write a next issue. So instead, I'm going to place the end of the world in issue twelve and write to be worthy of that end. People will die in this series and people will change. It's just like real life, but with a few more guns and Tigorrs.
Emphasis ours. Sorry, Tom.