Tomb Raider: Inferno #1 Advance Review – Unexciting Adventure and Protagonist
Trinity wants Lara Croft out of the way so that they can forward their plans unimpeded. However, Lara is hunting them in the hopes of shutting the organization down for good. This leads Lara to a Trinity outpost at the South Pole, which is built upon a temple called the Tomb of Eden which is rumored to contain untold amounts of power and knowledge.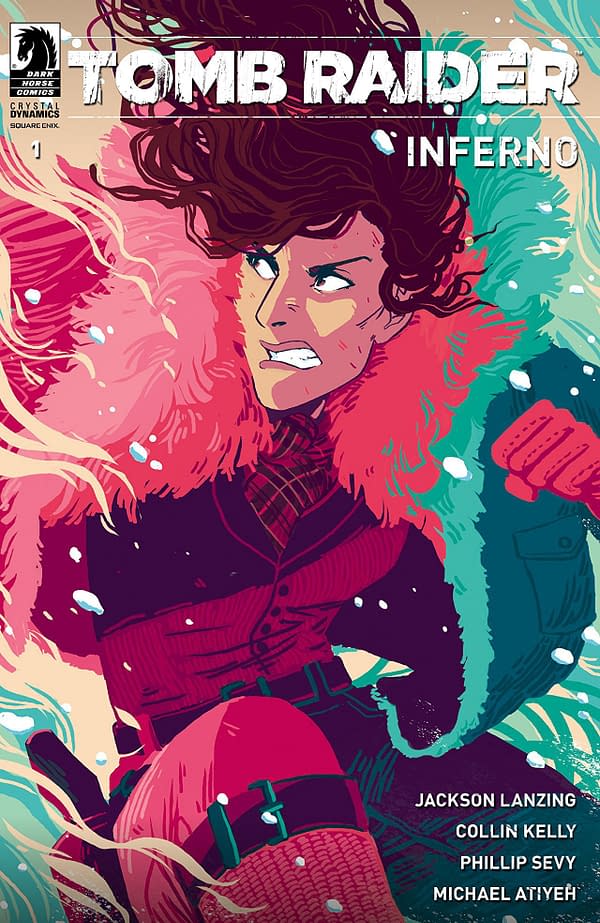 [user_id]
Tomb Raider: Inferno #1 isn't the most exciting start to this story. In fact, it's pretty far from it.
I'm not a big Tomb Raider fan. I like the 2013 reboot, but Lara was the weakest part of the game. Her personality was inconsistent and bland. Inferno doesn't remedy that. It tries to paint her as an unstoppable badass but little more.
Trinity isn't an interesting antagonist, as it is just another in a long line of nebulous world domination-seeking organizations with a motif relevant to the protagonist. In this case, they like collecting potentially powerful artifacts.
This comic mirrors something else from the game which I'm not a fan of, and that is the obsessive beating of Lara Croft as if that will literally forge her into a hero like beating a piece of steel into a sword. This comic wastes no time in dropping her from dizzying heights, smashing her into walls, and having blood pour from an open wound. It's…an uncomfortable theme to say the least.
Philip Sevy's artwork, on the other hand, does a solid job of making Lara look like the badass hero the story wants her to be. She has some solid action poses, there is a memorable super close-up of her grinning at the thought of danger, and she generally looks like a badass in many scenes. Michael Atiyeh provides the color work in this one, and it's a well-balanced and vibrant palette that he displays.
Tomb Raider: Inferno #1 isn't a particularly good comic. It's not outright bad, but it bored me more often than it was entertaining. At some point, a writer is going to make the new Lara Croft a well-rounded and engaging character, and I look forward to that. Unfortunately, it didn't happen here. I can't recommend this one, but, if you're a big fan of the franchise, especially the rebooted iteration, than you might find something you like in it.