The Comic Book Legal Defense Fund has issued a list of the top five banned comic books in the USA and Canada over the last decade. I mean, six really, they counted two of them as one, I think. Anyway, here are the comics that have most upset schools, libraries, prisons and the like, courtesy of CBLDF's Patricia Mastricolo. Who shares her own take on these books. And also offers signed copies of these books that will help benefit the CBLDF in the process.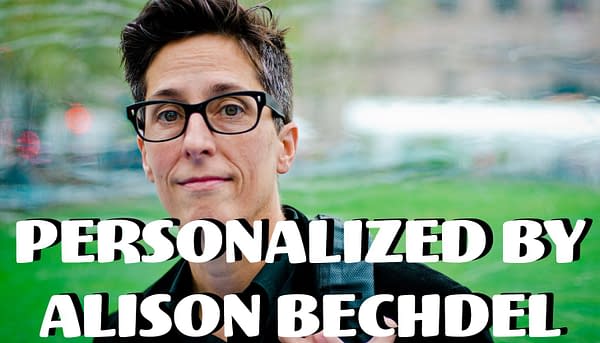 Two of CBLDF's brightest victories this year both involve the game-changing graphic memoir Fun Home, and the state of New Jersey. Following 2018's very public challenge to Fun Home in New Jersey, two more high schools quietly removed the comic from their library shelves without following proper policies. CBLDF and National Coalition Against Censorship went to bat immediately for the important memoir, and eventually the schools relented and returned it to the shelves.

Then, a lawsuit was brought against school district employees in Watchung Hills about the inclusion of Alison Bechdel's Fun Home exactly a year after the graphic memoir had been retained in 2018, despite parental challenges to the comic. The lawsuit alleged if the graphic novel wasn't removed, "minors will suffer irreparable harm and that New Jersey statutes will be violated." The plaintiffs asked the judge to immediately remove the comic, but the judge denied the request saying, "if the plaintiffs were so concerned about the contents of Fun Home, this application could have been brought months- if not a year sooner." Eventually the lawsuit was dismissed with prejudice, meaning the plaintiffs can not sue the district over this issue again. Another victory for Fun Home in New Jersey, but 2019 definitely demonstrated how censorship breeds censorship.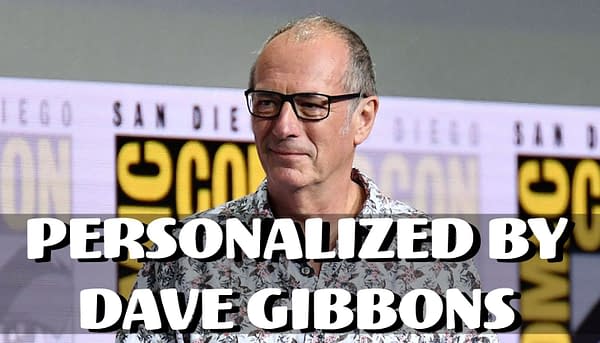 Watchmen by Alan Moore, Dave Gibbons and John Higgins
Earlier this year, Nonprofit Books to Prisoners (B2P) released a list on Twitter highlighting the vast illogical nightmare that was the Kansas Department of Corrections (KDOC) log of censored books. The list demonstrated that for decades KDOC has been infringing on the First Amendment rights of its inmates by arbitrarily limiting their access to the "marketplace of ideas." Michelle Dillon, an organizer at Books to Prisoners tweeted the list, calling the list "unbelievable" and pointing to the fact that Kansas has 10,000 incarcerated individuals, and more than 7,000 books have been banned. Among them is Alan Moore and Dave Gibbons critical darling, Watchmen.

Alan Moore spoke about an earlier attempt to remove the graphic novel,

If parents are making the decisions that their children can or cannot read this sort of book in the home, that's fair enough. The parents can take the consequences of that. It won't necessarily stop the children reading it, but at least it's a transaction between the child and the parent and it's the parent taking responsibility for their children… I prefer to let my children read anything, but I want to know what they're reading, and if there's anything they come across which might be disturbing, then I'm always on hand to talk about it with them. Which, to me, seems to be the responsible attitude." (Source: The Comics Journal #118)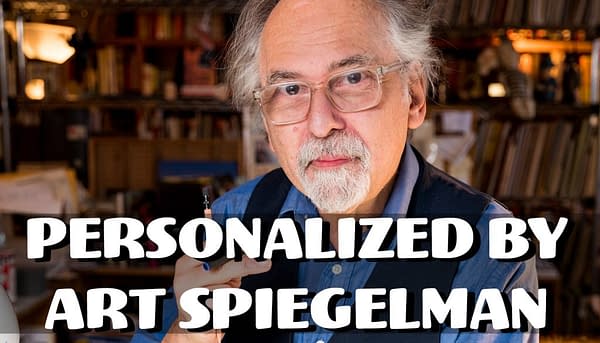 In 2017, Fun Home and Maus were both listed in a widely circulated piece advocating against comics in classrooms as they "advance political agendas." This article came from a think tank and was published in a popular conservative paper, and press like this often effects teachers inclusion of comics in curriculum, causing a pervasive type of self-censorship that is almost impossible to combat.

Maus had popped up a couple years earlier in 2015, when, despite a lack of formal complaints, several major bookstore chains in Russia began pulling Maus off shelves and internet sites, because of the swastika on the cover. According to a then-recent law, all Nazi propaganda was forbidden from being displayed in retail shops, including on the cover of a book whose overall message is completely anti-Nazi. It came as a shock to many that the book would become the victim of a law designed to separate modern Russia from the history of Nazism inflicted upon the world during World War II. Art Spiegelman spoke out about the larger implications of these reactionary efforts to purge a portion of Russian history from the consumer marketplace:

I don't think Maus was the intended target for this, obviously. But I think [the law] had an intentional effect of squelching freedom of expression in Russia. The whole goal seems to make anybody in the expression business skittish… A tip of the hat for Victory Day and a middle finger for trying to squelch expression.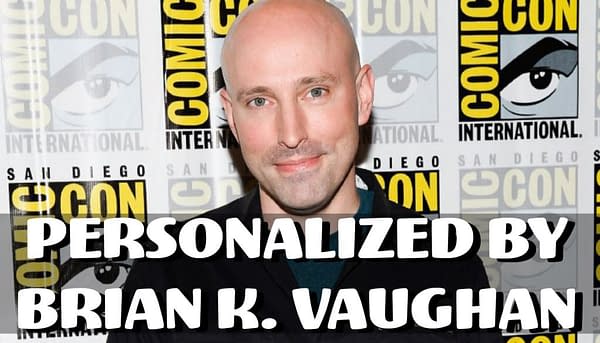 Y The Last Man by Brian K Vaughan and Pia Guerra
In June 2015, Y: The Last Man was one of four graphic novels that a 20-year-old college student and her parents said should be "eradicated from the system" at Crafton Hills College in Yucaipa, California. After completing an English course on graphic novels, Tara Shultz publicly raised objections to Persepolis, Fun Home, Y: The Last Man Vol. 1, and The Sandman Vol. 2: The Doll's House as "pornography" and "garbage," saying that Associate Professor Ryan Bartlett "should have stood up the first day of class and warned us." Crafton Hills administrators responded with a strong statement in support of academic freedom, although President Cheryl Marshall did note that future syllabi for the graphic novel course will include a disclaimer "so students have a better understanding of the course content." CBLDF joined the National Coalition Against Censorship to protest this attack on academic freedom, and the district backed away from the proposed disclaimer plan.
Saga by Brian K Vaughan and Fiona Staples
The previous year, marked Vaughan's and Fiona Staples' epic sci-fi adventure Saga's first year on the ALA's 2014 Top Ten List of Frequently Challenged Books. In 2012, Saga was released and it became immediately apparent that this comic was redefining genres and comics with each monthly installment. it's over-arching themes of diversity, inclusion, family, and love resonated with new and veteran comics fans alike. With the immediate critical success it is no wonder it quickly became one of the most challenged comics in just two years.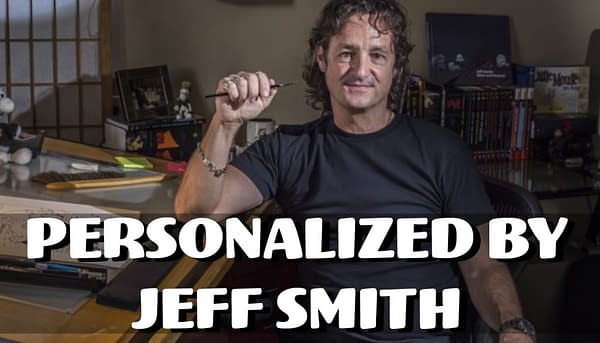 One of the first years a comic appeared on the American Library Association's List of Most Frequently Banned and Challenged Books, in 2013, out of 307 challenges recorded by the Office for Intellectual Freedom, comics series Bone by Jeff Smith ranked 10th for political viewpoint, racism, violence. Smith responded to this by saying,

I learned this weekend that Bone has been challenged on the basis of 'political viewpoint, racism and violence.' I have no idea what book these people read. After fielding these and other charges for a while now, I'm starting to think such outrageous accusations (really, racism?) say more about the people who make them than about the books themselves.

This wasn't the first controversy Bone faced, In 2012 Bone was relocated from a Texas elementary school to a junior high school in the same district because of another "unsuited for age group" complaint. Finally in 2013 it was challenged twice more in Texas schools, at Colleyville Elementary School in Colleyville and Whitley Road Elementary in Watauga. In the latter case the unidentified complainant said that vol. 2, The Great Cow Race, was "politically, racially, or socially offensive," while the parent in Colleyville complained of "violence or horror" in the entire series. Both school districts reviewed the books and opted to keep them where they were.

The year before in 2011, an anonymous submitter from a New Mexico school district told OIF that "a parent from an elementary school complained to a board member about [smoking and drinking in] book #4, The Dragonslayer, and the board member told administration about it." The entire series was subsequently removed from all classrooms and libraries in the district with no oversight or review process. And In 2010, a Minnesota parent petitioned for the series' removal from her son's school library. Ramona DeLay's son had just graduated the local DARE anti-drug program when she discovered images she believed to be promoting drinking and smoking in the comic her son was reading. A letter from Smith decrying the ban attempt was read aloud at the review committee's hearing, and the challenge was ultimately rejected by a 10-1 vote, to the praise of Smith and CBLDF.
Enjoyed this article? Share it!