Getting The Munchies
Dean Haspiel will be reading his new comic, "Cannibal Sativa," which was published in Akashic Books' THE MARIJUANA CHRONICLES, at WORD, 126 Franklin Street, Brooklyn, today at 7pm, featuring Jonathan Santlofer, Cheryl Lu-Lien Tan, Amanda Stern, Jan Heller Levi and Thad Ziolkowski.
Hanging Up Your Spurs
Lone Star Comics announces that following the successful transition of three Lone Star Comics locations to new owners at the end of August, Buddy and Judy Saunders of Lone Star Comics and mycomicshop.com are now announcing the sale of their two remaining locations in the Dallas-Fort Worth area, at the end of the month. Longtime employee Elaine Powell, her husband Les, and son, Matthew will take ownership of the Arlington and Fort Worth Lone Star Comics locations, which will be renamed Wild West Comics & Games.
PAX At Play
Cosplay at PAX Prime in music…
[youtube]http://www.youtube.com/watch?v=0jKOt0qfaqA[/youtube]
Utah Saints
Salt Lake City, Utah had it's first Comic Con over the weekend and it was a little bit better attended than expected.
A post on Salt Lake Comic Con's Facebook page says that between 70,000 and 80,000 people attended Saturday alone. To put that in perspective, the next-biggest stated attendance for a first-time show was New York City at 33,000 — over all three days — in 2006.
What If A Sketchbook… Looked Like A Colouring Book?
The Captain Action Convention Sketchbook/Coloring Book will debut at New York Comic Con, a 44 page book will feature "Action Artwork" by a collection of comic artists, including John Byrne, Joe Jusko, Ron Frenz, Ruben Procopio, Steven E. Gordon and Art Thibert. With a nod to the retro past that the Captain Action embraces, this limited edition is designed to evoke the look and feel of a classic 1960's Coloring Book.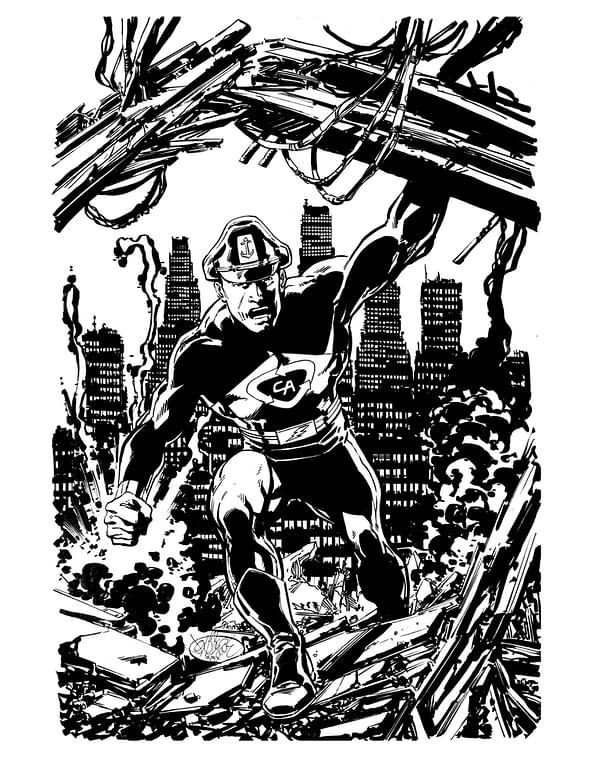 Diplomatic Incident
SelfMadeHero has acquired the English translation rights to the Angoulême award-winning political satire, Quai D'Orsay, based on the life of former PM and Foreign Minister Dominique de Villepin, which will be published in English as Weapons Of Mass Diplomacy.
Set during the leadup to the Iraq war, it follows French Foreign Minister Alexandre Taillard de Vorms, who loves making poetic speeches and cosying up to the elite. Familiar world leaders are amongst the large cast but are given fictional names.
A Thor Wallet
Is this the most expensive Marvel merchandise in the world?
A Thor Spot For The Hoff

From the Retrocomicsgroup comes a new album…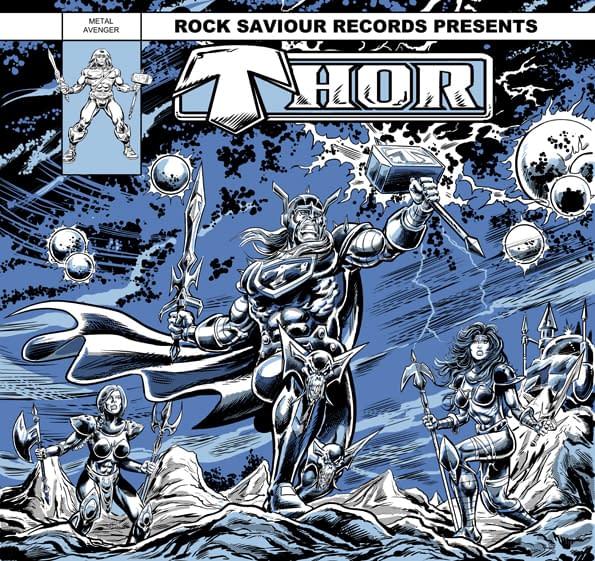 And a TV interview for their David Hasselhoff comic…
[youtube] http://www.youtube.com/watch?v=4WWUUpPbZd4[/youtube]
The Ugly Truth
Laura Sneddon writes about Melinda Gebbie at Edinburgh's Stripped, talkking about her work in underground comics and with future husband Alan Moore on Lost Girls.
There was huge hostility from male cartoonists towards the women working on their own comix. Gebbie told of how during a phone argument with S. Clay Wilson, he had said, "women aren't supposed to be artists. They have babies, that's what women are for".
I'd Buy That For…
One of my favourites, Princeless is relaunching for a dollar, folks. Kicked Asses
David Mack tweeted his cover art for Kick-Ass #3…
My cover of HIT-GIRL on @mrmarkmillar's KICK-ASS #3 ships this Wednesday. Cover image here: https://t.co/9ezOgZfNYX

— David Mack (@davidmackkabuki) September 9, 2013
And his preview art too.
Preview: Kick-Ass 3 #3 – nikerek: Kick-Ass 3 #3 Story: Mark Millar Art: John Romita Jr., Tom Palmer Colors: D… http://t.co/ymsIWEqLfZ — David Mack (@davidmackkabuki) September 9, 013
He Doesn't Look Seventy-Five Years Old
A 35 year old man spent upwards of $7000 on surgical procedures to mimic Superman, including chest and abdominal implants. Phil Jemenez tweets:
This dude has had 19 plastic surgeries to look more like Superman. Disturbing. Via @MattTriano: http://t.co/PyAB4cFszP

— Phil Jimenez (@Philjimeneznyc) September 10, 2013
As does Quinn Rollins:
@Philjimeneznyc @MattTriano and yet he looks more like a cat. It's much easier to just be born on Krypton.

— Quinn Rollins (@jedikermit) September 10, 2013
Enjoyed this article? Share it!