By Joe Glass
Now in its 29th years, the Prism Comics organized Gays in Comics panels are a longstanding tradition of the show.
Moderated by Roger Klorese and Boom's Shannon Watters, panellists included Roger Rodi, Ed Luce, Tillie Walder, Kat Leigh, Magdalene Visaggio, Justin Hall and Dylan Edwards.
The panel discussed many esoteric topics around the theme of being queer in comics, ethics,
influences and inspirations. Providing many deep and varied responses, it was nice to see where opinions overlapped, differed, and the groups openness and own personal experiences and understandings of being queer in the industry.
In terms of influences, answers ranged from being many and varied things, from comics and beyond, to the complete opposite of finding inspiration in the lack of representation and the dearth of availability of things that they wanted to see growing up. Hall in particular mentioned his great respect of the history of queer comics, from underground zines and newspapers. Whereas conversely, Visaggio found inspiration in the mainstream even if she isn't doing the kind of work of her contemporaries and comics legends. And Walder points out the usefulness of looking as far from comics as you can, as it serves to broaden your understanding of storytelling.
Rodi mentioned how ten years ago, he felt he could never have done a book like Merry Men, with its large cast of queer characters allowing him to explore a wide section of the spectrum of queerness. Hall agreed on the increasing acceptance in the mainstream of the genre, but also pointed out there's a lack of the kind of queer subculture life that he exists in and has around him in San Francisco, so it feels important to him to include that, regardless of whether this may feel like confirming the heterosexual communities troubled ideas of the gay community at times.
Others on the panel discussed the changes or priorities in the content of what they create too, such as how Edwards has moved away from more adult content to more all ages accessible reads. And Vissagio feels she wants to fill a gap in the representation of trans characters in comics, as written by trans writers.
In terms of who the creators looked at for role models, it led to joking responses about how deep this panel was getting, but then some thoughtful response including Edwards looking to the recent generation of trans people who felt no need to hide their transition, as he mentions at the time of his transition 15 years ago there was a mantra of 'Stealth, stealth, stealth'. Visaggio talked about how Sophie Campbell was an inspiration who convinced her that being open about her transition wouldn't end her career. Hall reflected on his wide life experiences from art, to traveling and the travel stories he used to do and even time in gay porn. Klorese knowingly asked Hall what his gay porn name was, and let's just say he's a very big Wonder Woman fan.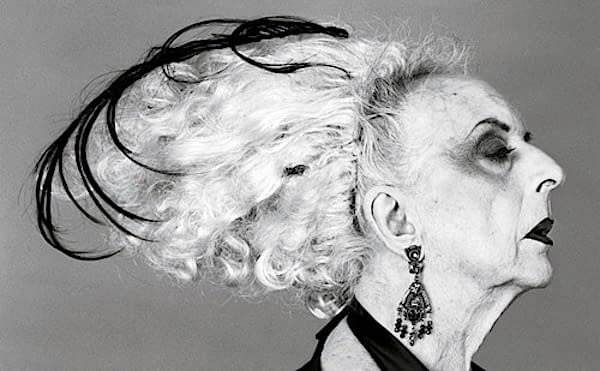 Rodi mentioned knowing Quentin Crisp, who lived an unapologetically out life in the 1930s. He mentioned Crisp's viewpoint of if people are spending so much time focusing on your life, then you must be doing it fabulously. In a discussion one of the first major paparazzi phenomena around the love affair on the set of Cleopatra, Crisp mentioned that the answer was not to build bigger walls on your villa, but to do your business in the garden, 'urinating with style'.
As the panel wound down, there was a nice time for the panel to discuss things they want to see more of in comics, and answers ranged from asexual characters, more international queer voices, middle aged characters, and more trans creators doing books about trans characters. Body diversity and positivity and better and more interaction between queer characters was also mentioned.
This was touched on again in the audience Q&A when asked if there's anything they'd like to see less of in comics, which immediately started with Edwards stating less sad gays dying, which received applause from the audience. Other answers called for less tokenism and fewer stories about transition itself, making a spectacle of that personal process and making it seem like that is the only story relevant in trans lives.
The panel ended with it's usual silent auction, donated by many creators and publishers and companies at the show, with one of the main prizes being the Exclusive Hasbro Marvel Collector's set, signed by the cast and director of Guardians of the Galaxy.
Joe Glass is a Bleeding Cool correspondent and comics creator. He writes the LGBTQ comics series, The Pride, which has been a Top Comixology Submit Title. It is also available here. He also co-writes on Wales-set horror comedy series, Stiffs, which is also available on Comixology and here.
Enjoyed this article? Share it!